Uganda Safaris, Uganda Gorilla Safaris, Uganda Tours
Encounter best Uganda Safaris & Tours with Love Uganda Safaris
Affordable Uganda Safari-Tours, Best Tailor-Made Gorilla Safaris/Tours, Budget African Safari Holidays & Vacations, Affordable Uganda Safari packages  2023/2024
Welcome to Love Uganda Safaris & Tours Ltd a based Uganda tour operator that organizes both scheduled and tailor-made safari trips in Uganda and east Africa at large. We are Gorilla safari & Wildlife safari experts in Uganda, Rwanda, and Congo.
Since 2012, Love Uganda Safaris & Tours has gained experience in organizing both custom-made and tailor-made safari trips in Africa majorly East Africa that is Uganda, Rwanda, Kenya, Tanzania, DRC, and Burundi. We are one of the best safari companies in Uganda offering Affordable Safari prices to both local and international travelers.
We organize safaris to top African Safari destinations designed in a manner that is customer-friendly.  These safaris include; gorilla trekking safaris in Uganda, gorilla trekking safaris in Rwanda, Chimpanzee trekking Uganda safari, African cultural tours, and Bird watching tours /Safaris, to mention but a few.
Our safari packages are designed in a way that fits your safari budget so that your travel can suit in Safari Uganda prices.
On the gorilla trekking safari tours, we make sure that travelers get their gorilla trekking permits in the shortest time possible. This is done to allow them prepare in advance and have stress free adventures.
Our wildlife safaris in Uganda both tailor-made safaris and custom-made safaris nature with a purpose of reaching every customers' needs. Love Uganda safaris gives a whole revolutionized travel experience in Uganda and beyond!
Love Uganda Safaris is driven by the desire to ensure that travelers have the best tourism experience while nature conservation remains their top priority.
This is why we work with a team of experts who have the required knowledge and expertise to ensure that our goals are met in the best way possible.
A typical wildlife safari in Uganda is mostly done in national parks including Queen Elizabeth national park, Kidepo valley national park, Lake Mburo national park and Murchison Falls National park.
A safari in Uganda avails the most fantastic lifetime experiences for anyone who finds their way into Uganda-African.
Harboring more than half of the world's remaining mountain gorillas, gorilla trekking expeditions have become highlight of any Uganda safari in Bwindi national park and Mgahinga gorilla national park, spiced up with a wide range of attractive flora and fauna, and a fascinating encounter with warm people and culture, not only educative but also filled with fun.
Exclusive primate safaris in Uganda like gorilla trekking and chimpanzee tracking vacations are done in tropical rain forests which are seemingly rainy almost all the time throughout the year, while the dry Savannah national parks attract a wide range of safari activities such as game drives, scenery viewing, birding trips and many others.
Other safaris in Uganda range from visiting interesting cultural and traditional sites, historical monuments, and religious sites. Uganda is additionally an ideal destination for cultural safaris and tours because of the abundant tribes whose culture and traditions differ.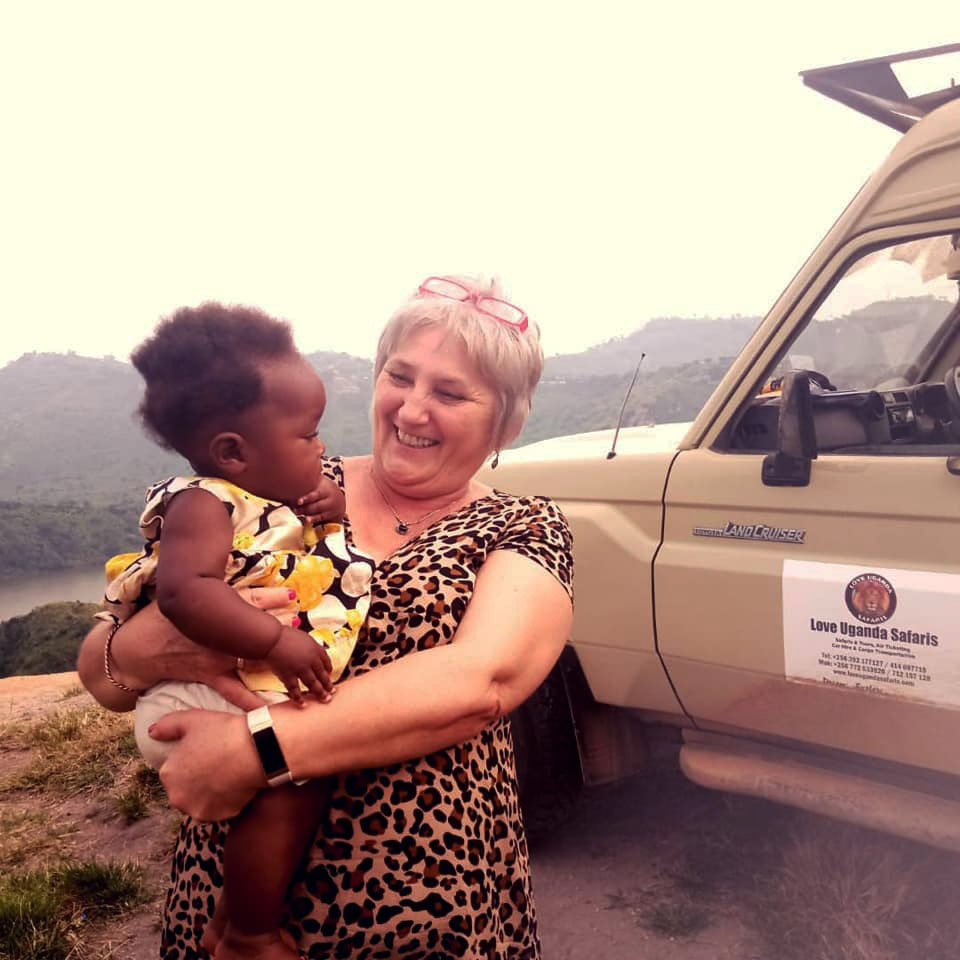 What is peculiar about Love Uganda Safaris is that 40% of the proceeds from a safari you will make with us goes directly to our sister organization, Love Uganda Foundation which caters for more than 30 orphans and needy children and empowers vulnerable women, widows, teenage mothers and youths through income generating activities, so your participation in our trips will help the many kids in our orphanage and Vulnerable people in Uganda to have a successful future.
TOP UGANDA SAFARI PACKAGES
POPULAR UGANDA SAFARI PACKAGES
What to see and do in Uganda in 2024-2025? Uganda and its tourist Attractions Looking for the top tourist attractions...
Read More
Important to Note!
A reservation requires a deposit of 30% of the total price.

The deposit is fully refunded if the booking is cancelled up to 45 days before arrival.

Balance should be paid 60 days before arrival.