July 19, 2023
Posted by:

Love Uganda Love Uganda

Categories:

Blog, Uncategorized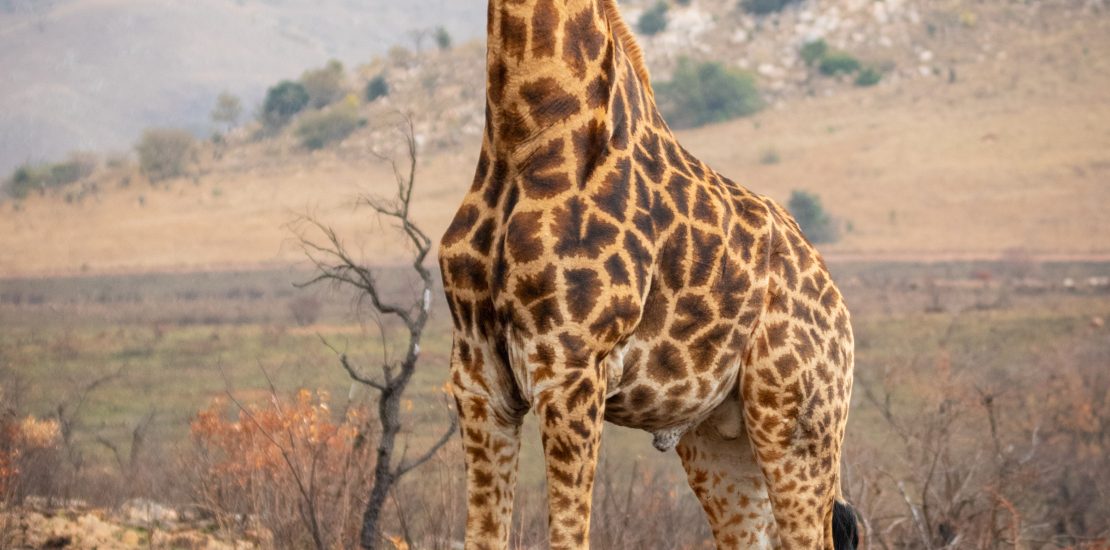 Get the best Uganda Discounted Tour Packages that will give you an opportunity to have the best Uganda safari experience – 2023/2024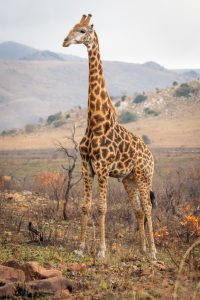 Love Uganda safaris presents you with amazing discounted tour packages which will enable you save more that you would have if you did the travel on your own. The discounted Uganda tour packages are fit for group or individual safaris. Are you planning a safari as a couple (honeymoon) or it's a students' study trip, we are here for you. The package also involves short and long trips whereby the choice is left in the hands of the traveler.
Uganda Discounted tour packages
In the Eastern region of East Africa, lies a landlocked country named Uganda. The country was nicknamed by one of the European explorers Sir. Winston Churchill as the "Pearl of Africa" in his famous book titled "My African Journey." This came after he had been impressed by Uganda's special climatic conditions and her beautiful physical features. Uganda cover an area of 241,038 square kilometers which is almost the same size of Great Britain. Uganda is also blessed with multiple ethnic groups speaking up to 42 different or closely related languages. Her people are hospitable to all categories of people from all the corners of the world. Uganda recently celebrated her 60th Independence (on 9th October 2022) which is a reflection of her peaceful social, economic and political environment.
A discounted Uganda tour package with Love Uganda safaris will take you to Uganda's top and majestic destinations ranging from lakes, rivers, mountains, national parks, cities and trading centers, historical sites, museums, to mention but a few. It is during and after the safari that you will realize that indeed Uganda is the Pearl of Africa.
Highlights of a Uganda tour safari
Uganda is a landlocked country. This means that you will are not close to any of the big water bodies such as oceans.
Do not miss participating in cooking local foods presented to you by locals. Some of such foods can never be found anywhere else in the world.
Give time to the locals while you learn about the story of Ugandans from the ancient days to modern times. The stories include the wars they fought, hunting and other ways of life, shifting from one place to another, how new kingdoms emerged, to mention but a few.
Participate in gorilla trekking that take place in the magical Bwindi Impenetrable national park (South western Uganda).
Visit Queen Elizabeth national park and enjoy spectacular views of the magical tree climbing lions are not common in other national parks.
Participate in a birding experience from where you will encounter over 600 different species of birds that are all over this amazing country.
Hike the incredible Rwenzori Mountains and marvel at the incredible views while you ascend.
Enjoy the beach around Lake Victoria and take a moment to relax and take everything in.
Visit Rhinos in the Ziwa Rhino Sanctuary and learn all about the endangered species and what is being done to preserve them, you will also know how they were at the verge of extinction before the sanctuary was established.
Uganda Tours Travel Tips 2023/2024
Ensure to boil tap water in Uganda or purify it before you consume. However, bottled water in Uganda is readily available and can be easily accessed at cheap prices.
It is important for you to seek medical advice before embarking on a trip to Uganda. You can as well carry enough antimalarial drugs.
Carry light clothes and a few heavy ones since the temperature in most parts of Uganda are always hot.
Wear long-sleeved shirts while doing walks in the forests to avoid skin damages by thorny plants
Foreigners, particularly whites, attract a lot of attention, so be prepared for people to want to talk to you, touch your skin, and invite you to their homes. Ugandans are social beings do not feel insulted while they ask sensitive questions like are you married, do you have a boyfriend, when is your birthday, etc.
Be sure to exchange your currency to Ugandan Shillings prior to traveling.
Enjoy the local markets and be sure to grab some incredible souvenirs during your stay. Kindly support the craft shops that you meet in different destinations while on your trip to Uganda.
What to do on a Uganda discounted safari package. Activities that you should not miss on a Discount Uganda safari Package 
The Uganda discounted tour package comes with amazing experiences which include visiting several destinations that the country has got to offer. The package gives you an opportunity to create your own story in the Pearl of Africa. Below are some of the things that you cannot miss while enjoying your discounted Uganda safari package with us;
Straddle the Uganda Equator
The Uganda equator which is in Kayabwe – Mpigi district in central Uganda just a few kilo meters from Kampala city gives you an opportunity to step in the two hemispheres of the globe at the same time. It comes with amazing pictorial moments as well as water balance experiment. The other Equator landmark is found in Queen Elizabeth national park which come amazing wonders as well.
Gorilla trekking in Bwindi Impenetrable national park
Uganda is one of the few countries in East Africa and the world that has mountain gorillas. These are found in the magnificent forests of Bwindi Impenetrable national park. The discounted Uganda tour package comes with at least one day gorilla trekking experiences which every traveler never wishes to miss at any point.
You are advised to book a gorilla trekking permit at least 3 months before coming to Uganda for gorilla trekking.
Get the best discounted Uganda wildlife and gorilla trekking safari packages here.
Participate in a Uganda safari in a national park 
The discounted Uganda tour package comes with another amazing activity which is a safari in a Ugandan national park. Uganda's national parks offers amazing game drives which introduces travelers to wild animals such as tree climbing lions, cape buffaloes, rhinoceros, elephants, giraffes, Uganda kob, zebras, leopards, antelopes, to mention but a few. The safari also comes with spectacular views of multiple bird species, some of which are rift valley endemics and can never be spotted anywhere else.
Visit the source of River Nile
The package also gives an opportunity of visiting the source of the longest river in the world in Jinja. Quite a number of activities take place at the source of the Nile, this means that you have the choice on which one you participate in. the activities include; fishing, kayaking, bungee jumping, white water rafting, canoeing, to mention but a few. It is here that you can choose to take a picture of your dream.
You should note that some of the activities done at the Nile may require certificates of previous participation. This is to ensure safety but do not feel pressurized to participate in those that you may not want or know.
Hiking to the top of Murchison falls – the world's strongest water falls
Did you know that Uganda is a home to the world's strongest water falls? Discounted Uganda tour packages come with a hike to the top of the waterfalls. You will enjoy the views of roaring waters as they penetrate the gorge. What an amazing experience!
Visit Queen Elizabeth national park for tree climbing lion
Named after the late Queen Elizabeth 11 of England, Queen Elizabeth national park is the only place in Uganda where you will meet the magical tree climbing lions. These lions are found in the Ishasha sector of the park. On a lucky day, you will meet the lions either on a hunt or mating but still seeing them climbing tree branches is a spectacular experience.
Cultural encounters
The Uganda discounted tour packages also come with cultural tours which give you an opportunity to visit different villages and interact with the locals. On your trip to Bwindi Impenetrable national park do not dare missing the Batwa pygmies' community – one of the shortest but oldest people in the world. You get an opportunity of learning their traditional ways of life, hunting techniques, customs, etc. Click here for more insight into the best Discounted Uganda Cultural safari packages.
Chimpanzee trekking in Kibale Forest national park
The discounted Uganda tour packages come with amazing adventure into the forests of Kibale to trek the chimpanzees. Did you know that these chimpanzees have a DNA which is 98.4% close to that of human beings? Little wonder they do things that are almost done by human beings.
Visit the Kasubi tombs
While in Kampala city, do not miss paying a visit to the traditional Kasubi tombs. You will see the graves of ancient kings of Buganda Kingdom. You will interact with local healers and learn about the history of Ugandans.
Visit Ssese island
The discounted Uganda tour packages come with a visit to one of Lake Victoria's island known as Ssese Beach. It is a true reflection of the Brazilian beaches of Rio de Jeneiro. The beach has fancy birding sites. There are classic accommodation facilities where you can spend night enjoying fish got from Lake Victoria. You can participate in a boat ride, swimming or fishing while at the beach
Hike Rwenzori Mountains
Depending on your choice, the discounted Uganda tour packages can be tailored in a way that gives you an opportunity of visiting one of the tallest mountains in Africa – Mt. Rwenzori. The mountains is commonly referred to as the "Mountains of the moon" and is famous for its snow-cape known as Margherita Peak. Hiking this mountain comes with spectacular views of the surrounding physical features.
Note: All the discounted tour packages can be revised and designed in the best way fit for your budget and schedule. Simply get in touch with us now and we travel together to the Pearl of Africa.