September 8, 2023
Posted by:

Love Uganda Love Uganda

Category:

Blog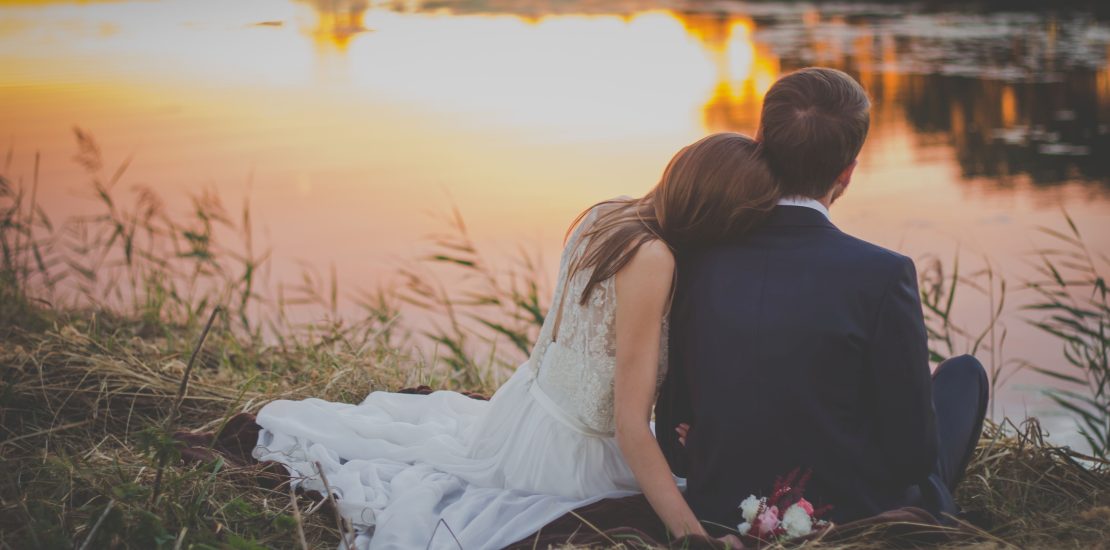 A Combination of Love and Adventure in the Pearl of Africa
Looking for the best budget honeymoon destinations, look no further. Uganda is here for you. As human beings at any point in life, there is a day you have to fall in love. Love that is not just for minutes but one that lasts forever and ever. Many travelers from different corners of the world wish have travel to Uganda both near and far so that their love can be in the air especially when it is new. Whatever it is, Love Uganda Safaris is here to remind you that honeymoons are not meant for only luxurious travelers. Even on a budget safari, we can organize for you the best honeymoon ever. Characterized by hiding in the forests, sailing the waters, tossing a glass of wine or even shaking a bottle of champagne in Uganda's wildernesses.
Whatever it is, come we take you to the best budget honeymoon destinations in the Pearl of Africa – Uganda. We tailor-make your budget honeymoon safari so that it can meet your desired destinations while giving you an opportunity to save some money during your honeymoon. Having that in consideration, below are some of the best and recommendable budget honeymoon destinations in Uganda.
Ssese Islands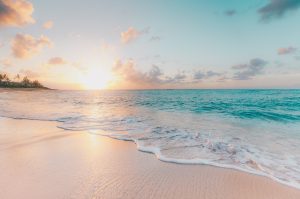 Whoever has ever thought of a unique archipelago should never miss putting Ssese islands on their Uganda Safari. This is just an addition to the 84 islands in Lake Victoria. These islands are located on the northwestern part of Lake Victoria – the biggest lake in Africa and third in the whole world. Visiting Ssese beaches during the moon gives you an opportunity to enjoy views of the sun rise and sun respectively. Seeing the reflection of the sun's rays in the waters can be a reminder of how beautiful it was when your lover said "YES". This is the right destination for you to play in the sand and enjoy the waters of Lake Victoria during your honeymoon.
Other than the sand, you will participate in beach soccer until late and enjoy views of the skies covered with stars while the cold winds are blowing from side to side. On earlier booking with Love Uganda Safaris, a fishing experience can also be organized just for you and your loved one. What an opportunity is for the two of you to turn moments into memories! The luxurious and budget lodges on Ssese Islands are a blessing themselves, if you are interested in using camping tents, worry not we have got you covered.
Jinja city – the source of the River Nile
Not so many kilometers away from Uganda's major capital city Kampala lies what was once a fishing site but later turned into an industrial city – Jinja. The city is not popular only for having quite a number of industries but also for being the source of the world's longest river – the River Nile. Visiting Jinja city during your honeymoon gives you an opportunity to be part of one of the many activities that take place. The activities include but are not limited to; bungee jumping, white water rafting, quad biking, canoeing, and swimming. It is here that you and your partner will embark on romantic walks around the river and if possible visit Kakira sugarcane plantation and enjoy the process of turning sugarcane into sugar.
In Jinja, you also have an opportunity to visit cultural sites, and town council headquarters for an understanding of the history of the Busoga people and Jinja as a city. Photography moments on the Jinja – Nile Bridge should not be missed as well.
Lake Bunyonyi
Do you ever think of having a honeymoon on the deepest Lake in Uganda? Lake Bunyonyi is located in the southwestern wing of Uganda. It is accessible by both air and road transport. The journey to Lake Bunyonyi comes with spectacular views of the Kigezi region highlands as well as tea and coffee plantations. All these are an opportunity for your couple to create everlasting memories while on your honeymoon. The magic comes with views of the 27 islands on the lake as well as thousands of bird species from which the lake gets its name "Bunyonyi" – meaning small birds.
Lake Bunyonyi is also popular for having one of the best Uganda cultural experiences which can be added on your budget honeymoon safari. Its accommodation facilities are a blessing. Characterized by hotels that provide views of the neighboring physical features in the comfort of your room. Lake Bunyonyi is one of the prime budget honeymoon destinations that will leave you paralyzed. Check for Lake Bunyonyi Budget honeymoon Itineraries here.
Murchison Falls National Park
Formerly known as Kabalega Game Reserve, Murchison Falls National Park is the biggest and oldest national park in Uganda. When combined with Ziwa Rhino Sanctuary in Nakasongola, Murchison Falls National Park becomes the only destination in Uganda where one can spot the big five animals that is lion, rhino, elephant, buffalo, and leopard. The park is also home to the world's strongest waterfalls from where it depicts its name. For the past years, Murchison Falls National Park has been one of the reliable destinations for honeymooners. It offers amazing services such as game drives, hot air balloons, boat cruises, birding, etc.
On your honeymoon safari to Murchison Falls National Park, you can easily add a Chimpanzee experience in the nearby Budongo forest. This implies that when you embark on Murchison Falls National Park, you will introduce your partner to Rhinos at Ziwa Rhino Sanctuary, and add to the big four animals and the chimpanzees in Budongo forest. Get in touch with Love Uganda Safari the leading designers of such combined safaris.
Fort Portal city
Made of beautiful landscapes, Fort Portal City was declared Uganda's tourist city. Guess what accompanies such a descriptive name! Located in western Uganda towards Mount Rwenzori, Fort Portal City offers some of the best tourism safaris in East Africa. Ranging from natural landforms, and cultural experiences to wildlife species. All this is what Fort Portal has got to offer.
Having your honeymoon in Fort Portal City gives you a chance to create everlasting memories. Fort Portal is one of the romantic getaways in Uganda With some of the lodges located near the crater lakes, you will surely wake up to a calm & and quiet environment with nice views. Fort Portal gives you scenic views of the snow-capped ranges of Mt. Rwenzori. It is an easy way for you to go for chimpanzee tracking in the Kibale National Park forests or even escape to Queen Elizabeth National Park for a glance at the rare tree-climbing lions.
Queen Elizabeth National Park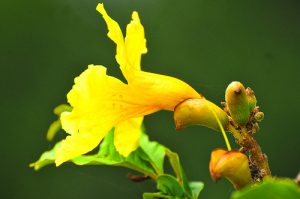 Named after the former Queen of England – Queen Elizabeth II, Queen Elizabeth National Park is the second-largest protected area in Uganda. It is located in the western parts of Uganda striding the districts of Kasese, Kamwenge, Rubirizi, and Rukungiri. Having a honeymoon safari on this side will allow you to visit the most visited national park in Uganda. You will also enjoy views of the unique tree-climbing lions that can never be found anywhere else in Uganda. The park also offers views of the magical Kazinga Channel – the water body that connects Lake Edward to Lake George. The majority of the Lodges and hotels in Queen Elizabeth National Park offer extra services to honeymooners such as flowers, cakes, and bottles of wine. All these are what every person in love wishes to see in their rooms and dining tables.
Kidepo Valley National Park
Usually, the purpose of having a honeymoon is to create some time for only your partner. Time away from distractions, office work, home chores, and something of that sort. Why then not go for Uganda's most isolated national park – Kidepo Valley National Park? Located in the northeastern corner of Uganda near the borders of Kenya and South Sudan, Kidepo Valley National Park is a blessing to all travelers but a double blessing to honeymooners.
Blessed with the extended Narrus Valley covered by spectacular lush savannah vegetation, the park has a lot to offer. It will be the two of you walking the savannah plains making to yourselves those endless promises made by new couples. It is always a moment turned into memories. The parks offer the best cultural encounters with the Ik and the Karimajong people. Spending time in the hot lands of Kidepo Valley National Park will introduce you to lions, leopards, cheetahs, and ostriches, to mention but a few.
Bwindi Impenetrable National Park
Three-quarters of travelers to Uganda have gorilla safari experience on their itineraries.  Why should you miss it on your honeymoon Safari? Gorilla trekking in the forests of Bwindi Impenetrable National Park comes with great encounters. It includes walks, and views of multiple trees and bird species. Embarking on such a challenging but adventurous walk gives you an opportunity to rejuvenate. There is that calmness that comes with a walk in the forest.  It is during such a safari that couples can remind themselves of the vows and all their matrimonial promises.  Lodges in Bwindi Impenetrable National Park are designed in a way that is wild in nature providing views of the surrounding areas.  Romantic dinners can be arranged on order by the lodges and onsite massage services, and other activities you would be interested in.
Lake Mburo National Park
Located in western Uganda striding the district of Kiruhura is the small but magical Lake Mburo National Park. The park is one of the best budget destinations for honeymoon. It comes with horseback riding safaris that turn travelers' moments into memories. Imagine riding on horseback with the love of your life. They say that colors reflect a lot of things, do you believe that most couples in the world wear black and white and Lake Mburo is the home of black and white stripped zebras? Creating such a honeymoon experience can be best done in Lake Mburo National Park. Additionally, the park offers spectacular night game drives that come with views of night hunters such as leopards. This can be an opportunity for you and your loved ones to enjoy such sightings during your honey money.
There's always an additional Uganda Equator photography experience while you are on your way to Lake Mburo National Park. This implies that having your honeymoon safari in Lake Mburo National Park is killing two birds with one stone.  Needless to mention the amazing and affordable budget lodges of Lake Mburo have been credited by previous travelers as one of the best Eco-Resorts in Uganda.
Entebbe Town
Other than being the home of Uganda's major airport (Entebbe International Airport), Entebbe town is one of the places with the best hotels suitable for honeymooners. Additionally, you can a visit to the Uganda Wildlife Conservation Center. At the Centre you  a look at the animals in the zoo. These include lion, leopard, mountain gorilla, elephant, giraffe, buffalo, monkey, tiger, etc. You will also see snakes, crocodiles, and other water animals plus multiple bird species. In Entebbe, you will visit any of its beaches for amazing water, white sand, and food experiences. A combination of all those activities can be complemented by a short Kampala city tour. This can turn your honeymoon into a wonderful experience.
Love is always a wonderful thing and the most beautiful feeling to ever exist in a human being's life. Why then have it in a most fashionable and adventurous way? Love Uganda Safaris is here to listen to all your demands while you plan your forthcoming honeymoon in the best but budget fashion. Reach out to us and make everlasting memories with your loved one. Now that you are everywhere you needed to be, immerse yourselves in the budget honeymoon destinations in Uganda. Enjoy an exceptional honeymoon safari that turns moments into memories.