July 26, 2023
Posted by:

Love Uganda Love Uganda

Category:

Blog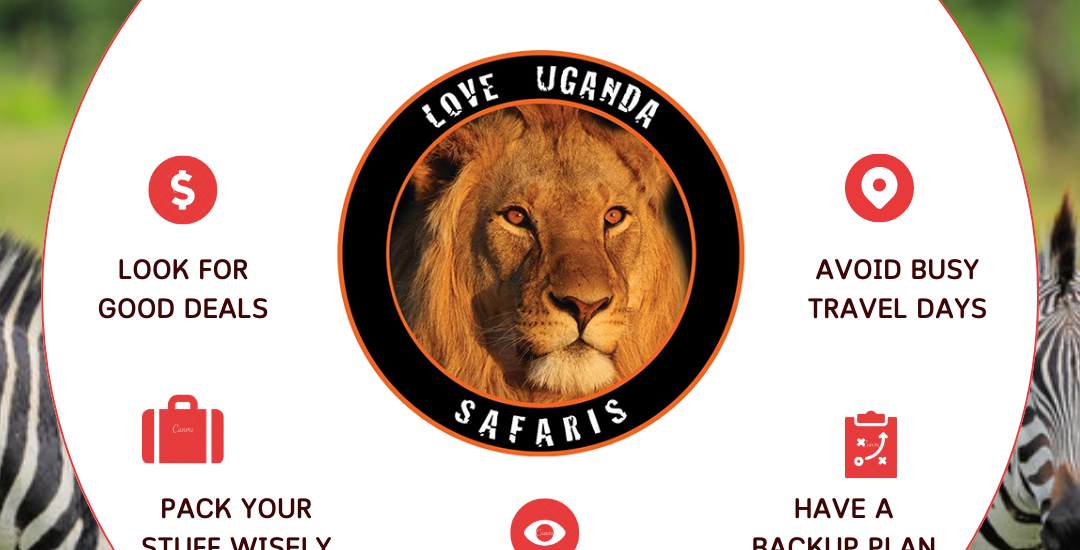 A complete guide  to planning the best Uganda safari
Are you planning to have a Uganda safari in the future? Love Uganda Safaris is excellent at providing amazing East African Safaris. Be it Rwanda, Uganda, Kenya, Tanzania, and the Democratic Republic of Congo. We'll take you there. Our safari offers help you unravel the enigmas of ancient ruins and human history while you venture into the amazing cultural experiences. We give you company to the lush savannah plains, thick impenetrable forests, and rolling hills. The snow-capped mountains, rugged landscapes, plantations, wetlands, lighting cities, and historical sites too.  while planning a Uganda Safari, look no further.
Uganda is indeed the Pearl of Africa. We are giving you a chance to enjoy the highlights of Uganda's amazing safaris right from the start of your journey. It does not matter, when you're planning a Uganda safari or how many days you intend to spend in this cradle land. The most important is, having the best of your time within Africa's best destination – Uganda. We organize different Safari trips depending on your requests as the saying goes – "Your requests are our commands". These include but not limited to; Wildlife safaris, Cultural Safaris, Beach safaris, or Honeymoon safaris. Luxury safaris, Custom and private safaris, Walking safaris, and Solo travel safaris. Family safaris, Backpacker safaris, Birding safaris, Photography safaris and Horseback safaris. All that you need to know and have while planning to embark on one or two of these safaris.
Planning Uganda a Wildlife safari
Uganda is one of the destinations in Africa and the whole world from where one can get an amazing wildlife safari. Uganda is home to amazing savannah grasslands that accommodate multiple wildlife species. The country is a one stop destination that you should add on your list while planning a wildlife safari trip.
Where can I have a wildlife safari in Uganda?
Murchison falls national park
This park is a home to the big 4 animals that is the lion, elephant, buffalo and leopard. Having a game drive here is a moment turned into memory. The park is also a home to the world's strongest water falls that is Murchison falls national park.
Queen Elizabeth national park
Named after the late Queen of England (Queen Elizabeth II), the park is known for the rare tree climbing lions. These magical lions stride the Ishasha sector of the park. It is also the home of Kazinga channel, the water body that connects Lake Edward to Lake George.

Located in western Uganda – Kiruhura district, Lake Mburo national park is the smallest national park in Uganda. The park offers game drives both day and night which is an opportunity for you to spot both diurnal and nocturnal species that roam the park. In this park you will as well enjoy horseback safaris which will help you explore savannah plains of the park to its fullest. While planning to have a Uganda wildlife Safari, Lake Mburo national park should be on your list.
Kidepo Valley national park
Striding the north eastern parts of the country at the border of Uganda, Kenya and South Sudan, lies the amazing Kidepo valley national park. This is one of the most isolated national parks in Uganda and Africa as a whole. The park is famous for the extensive rift valley known as the Narrus Valley. It is a reliable destination for travelers looking for amazing wildlife safaris. This is why you should consider it while planning a Uganda safari trip. Having a game drive in Kidepo Valley national park is an introduction to many attractions. These include; cheetah, leopard, ostriches, lions, elephants, giraffes, to mention but a few. Think about this amazing destination while planning a trip to Uganda. It is an ultimate opportunity to dive into the culture of the IK and the Karamojong people. These are some of Africa's indigenous people.
What should I pack when going for wildlife safari trip in Uganda?
Safari shoes
Sun glasses
A cape
Camera
Mobile phone
Light clothes
T-shirts
Shorts
Click here for more details of what to Pack on a Uganda Safari.
Cultural Safaris
You have an opportunity to explore the diverse cultures of Uganda. Uganda has over 50 tribes each speaking its own language and having some differences in Culture and traditions. This makes it the best destination for you to travel and have your cultural safari. When you think of culture while planning your safari, think of Uganda.
There is an opportunity for you to tour the Buganda Kingdom palace, visit Kasubi tombs and see where Baganda Kings are buried, Igongo cultural center should not be left behind as it will introduce you to the amazing stories of Ankole kingdom. Meet the Nakayima tree in Mubende district for great tales of the ancient Chwezi who are believed to have just disappeared and their return is still a hope to those that believe in them.
Top cultural destinations in Uganda
Sezibwa falls
Namugongo shrine
Kasubi tombs
Mparo tombs
Karambi tombs
Bigo Byamugyenyi
Fort in Patiko
Igongo Cultural Center and Country Hotel
The Naggalabi-Buddo Coronation Site found in Wakiso District
Nyero Rock Paintings situated in Ngora
Nnamasole Baagalayaze Tombs and cultural center
Nakayima Tree found within Mubende District
Nkokonjeru Tombs in Kakiika
Wamala Tombs
What should I pack when going for a cultural Safari in Uganda?
Easy dancing shoes
Some simple gifts to give to the locals
Some tip for the locals, dancers, traditional beer makers
Some money to buy craft from the locals
Camera
Beach safaris
 Are you planning  beach safari excursions, let Uganda be part. We organize beach safaris to different beaches around the country, each of which offers a unique experience.
Below are some of the top beaches in Uganda which offer amazing experiences;
Lido Beach
Imperial Beaches
Lutembe Beach
One Love Beach
Munyonyo Beach
Serena Resort Beach
Ssese Islands
Nabinonya Beach
Spennah Beach
Lost Paradise Beach
What should I pack on a Uganda beach safari?
Sun cream.
After Sun lotion.
Hair conditioner for hair that is left under the sun, to protect your hair from the sun and saltwater.
Swim brief / Swimsuit / Swim diapers.
Beach towel / Picnic blanket.
Sun hat/cap
Beach bag.
Honeymoon safaris
Where else in the world can one create everlasting romantic memories than in Uganda? Love Uganda safaris is the leading organizer of honeymoon safaris in Uganda.  The luxurious accommodation facilities, sundowners and bush breakfasts make the packages spectacular. It does not have to be a luxurious safari for you to have a honeymoon experience to the best of its kind, even budget travelers can get the best honeymoon experiences in Uganda.
Check for the best seasons in Uganda for you to have the best honeymoon experience. It does not make sense having trouble in seeing your best animal or doing your best activity during your honeymoon safari simply because of your wrong timing. Love Uganda Safaris is here to provide you with relevant information about the best time to travel to Uganda for the best romantic moments during your honeymoon.
Luxury safaris
Are you a luxury traveler – one who does not care how much you spend as long as you get the best experience? Uganda has got a lot in store for you. Love Uganda Safaris is one of the leading organizers of Uganda luxury safaris comprising of activities such as hiking, birding, wildlife safari game drives, white water rafting, guided nature walks, cultural tours, city tours, boat excursions, domestic flights, to mention but a few.
Best activities to do in Uganda during my luxury safari
While all activities can be done by all travelers, some activities standout for luxury travelers in Uganda. Below is a few of the many activities every luxury visitor ought not to miss while on their safari to Uganda;
Gorilla trekking
Mountain hiking
Game drives
Tree climbing lion tracking in Queen Elizabeth national park
Boat cruise
Community and cultural walks / tours
City tours
Bungee Jumping
Birding
Horseback riding safaris
Custom and private safaris
Spending time in Uganda on a private or custom safari is simply enjoying the breeze, feeling the air in the wilderness and feeling the energy of the locals. You do not have to be a group to visit Uganda, all you need is an experienced tour operator such as Love Uganda Safaris to customize your trip so that it fits your budget. Every traveler's wish is exploring all but the truth is Uganda is too big to be explored on just one trip. This is the primary reason why we do our best to customize the destinations to suit your budget, time and desires. All you need is to choose your best destinations and best activities and let us know how much money and time you intend to spend in Uganda. We'll get you a customized private safari itinerary that will turn your moments into memories.
Walking safaris
There is nothing more enthralling than a walk in the wilderness. In many Ugandan safari destinations such as Queen Elizabeth and Murchison falls national park, guided nature walks offer the best safari experiences. They present to you an opportunity to see the wildlife species and the surrounding areas on foot. Many travelers take walking safaris as a break and an opportunity to relax from the long drives. It is a moment to relax, rejuvenate and stretch your legs. The walks provide you with a chance of taking photos from the angle that you want unlike game drives where you have to remain in the safari car. They allow you touch and feel the savannah vegetation comprising of acacia trees and multiple grass species.
Top places for guided nature walks in Uganda?
Murchison falls national park
Queen Elizabeth national park
Bwindi Impenetrable national park
Kidepo Valley national park
Kibale national park
Elgon national park
Rwenzori Mountains national park
Lake Mburo national park
Mgahinga Gorilla national park
Semuliki national park
Ngamba Island
Solo travel safaris
Solo travel means, an individual moving away from the usual environment, people and culture, exploring new destinations more likely alone. This kind of travel is embraced by explorers, drifters discovering the new wonders of the earth. Uganda is among the touristic destinations that have embraced solo travelling in its areas of attraction.
Solo travel might be scary and intimidating for some travelers. For many it involves a lot of risks travelling alone in a foreign country. A solo traveler may choose to individually do the trip-planning or use the help of a tour operator to organize it.
For tips about Solo travel safaris in Uganda, click here 
Family safaris
The other best way to have an amazing experience in Uganda is having it with your brothers, sisters, aunts, cousins, uncles, grandparents, name it. This can be an opportunity to reconnect, reunite, have family meetings, plan for the future, etc. Choosing where to go as a family can be challenging and nagging. However, do not be scared. With Love Uganda Safaris, you can plan your family trip to Uganda and create an everlasting memory. These trips can be luxurious or budget in nature – whatever your plans are we get them fulfilled in the simplest way. Traveling with kids can be challenging in one way or another as they require a lot of flexibility and attention but once the family trip is well organized, there is no need to worry.
Best places to visit with kids in Uganda?
While Uganda is open to all visitors, some safari activities in different destinations are not open for children of specific years. It does not make sense visiting a place where you will be instructed to leave your kids behind. Find out the best places you can visit alongside kids during your Uganda safari;
Jinja – source of the Nile
Ngamba Island Chimpanzee Sanctuary
Ssese Islands
Ziwa Rhino Sanctuary
Uganda Wildlife Education Center (UWEC)
Lake Victoria
Lake Mburo national park
Queen Elizabeth national park
Murchison falls national park
Backpacker safaris
While Uganda's tourism sector continues to develop, backpack travelers continue to increase in numbers. This is attributed to the country's hospitality and affordable costs of living. If you are planning a trip to Uganda as a back packer, you need to be aware of the best places to be. Many backpackers want to have budget safaris, since they always want to explore as many places as possible. We can help you with information concerning, cheap accommodation facilities, transport means, the behaviors of Ugandan communities, reliable tourism destinations, amenities such as Banks and Hospitals, what to do and what to avoid as a back pack travelers, and all other relevant information. Consult Love Uganda Safaris for more information about backpack travel to Uganda for a better experience.
Birding safaris – Planning a best Uganda birding safaris
If you are a birder, Uganda should be top on your travel list. The country is a home to thousands of bird species found in different parts of the country. Both the common and less common species while others are Rift valley endemics and can only be found in Uganda. Doing a birding safari to Uganda is something you will not regret because you will not drive two kilometers without seeing a bird. Some of the visible bird species are at the verge of extinction and seeing them here is a real chance. Right in their habitats – some in the savannah plains, others in the thick forests and the rest in mountainous places.
Places to see birds on a Uganda safari
Mabamba wetland,
Bigodi swamp in Kibale national park
Mubwindi swamp
Albert
Semuliki Valley
Lake Bunyonyi
Lake Mburo national park
Click here for more insight on Birding safaris in Uganda.
Photography safaris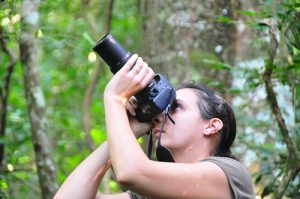 Are you a photographer or you just like good pictures to upload on your social media platforms? Having a safari to Uganda would be an opportunity for you to have the best photography moments. Best pictures can be good in the green.
Where do I take the best pictures / planning for photography on a Uganda safari?
With a good camera, every picture can be good in all the parts of the country, however, some places standout. These include but not limited to the following;
Savannah national parks like Kidepo valley national park
Water bodies such as River Nile, Kazinga channel and Lake Bunyonyi
Water falls such as Murchison falls and Semuliki falls
Hot springs such as Sempaya hot springs
Crater lakes
Mountains such as Mt. Elgon and Mt. Rwenzori
Forest like Bwindi Impenetrable forest or Kibale forest
Cultural sites such as Igongo Cultural center
Plantations such as Kyamuhunga tea plantation in Bushenyi district
Rolling hills such as Kigezi hills of western Uganda
Horseback in Lake Mburo national park
Cities such as Fort Portal city (the Uganda tourism city)
Horseback safaris
Horse riding safaris in Uganda are very few. And they are found in limited places like Lake Mburo National Park, source of River Nile and Munyonyo Commonwealth resort. However that shouldn't scare you. If horseback riding safari is your interest then Uganda must be on your bucket list. The horse riding safari in Uganda allows you to ride around the source of River Nile, the longest river in the world. Explore the rare Uganda bird species and primates in the lush green rainforests, cross swamps and climb hills on the back of the horse. This safari allows you to spend the day riding along the edge of the magical Lake Victoria before following the edge of the longest river, river Nile in Jinja.
Do I need to be experienced to do a horseback safari in Uganda?
Horseback safaris are not for the experienced only, it is for those who are confident and those that can follow the instructions. This is because horse are good followers of the rider's commands, it will follow what you tell it to do.
What to know before riding a horse on a Uganda safari – horseback riding tips.
Do not just mount, greet the horse first
Do not show fear while mounting the horse – be confident
Ensure to sit in an upright posture on the back of the horse
Do not be rude to the horse
Keep your eyes forward while riding
Ensure to wear the right gear before riding the horse
Follow the guide's instructions
Embarking on a Uganda trip is one of the best decisions any travelers can make but usually the major issue is not where to go but how to there. This is why we go an extra mile to give you planning tips for a Uganda Safari. With  relevant information, you can have the best experience during your Uganda Safari. Tell us how you want your safari in East Africa to be organized, we'll get all your questions answered in the shortest time possible.