August 10, 2023
Posted by:

Love Uganda Love Uganda

Category:

Blog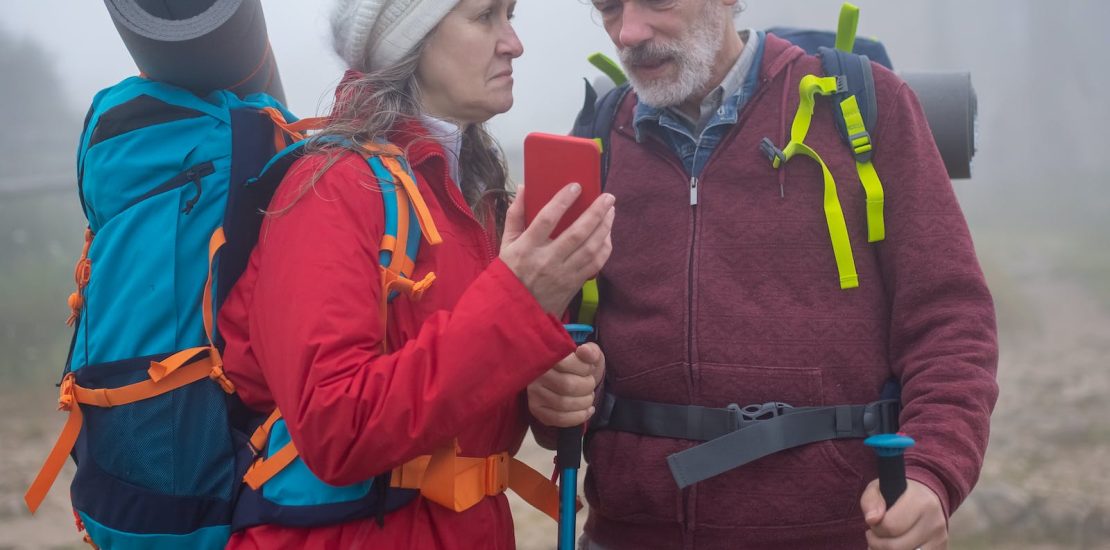 Uganda Safari as a Backpacker 
In the past, traveling to Uganda as a backpacker was not as vibrant as it is nowadays. Uganda has proved to be a reliable destination for backpackers. It has in the past been challenged by organized tours and hence made Kenya and Tanzania a little better destinations for Backpacker travelers. Trends have changed and now Uganda is one of the countries in Africa suitable for Backpackers. If you want to travel as a solo traveler in the forthcoming days, add Uganda on your to-do list.  Located in the Eastern part of Africa, Uganda is a beautiful landlocked country (has no direct access to any big water bodies such as ocean or sea).
Uganda was nicknamed the Pearl of Africa by Winston Churchill in his famous book – My African Journey. When you visit Uganda, you will realize that Churchill was 101% right to name the country the "Pearl of Africa." Uganda's Uniqueness is reflected by Mountain gorillas of Bwindi and Mgahinga national parks, tree climbing lions of Queen Elizabeth, the world's strongest waterfalls of Murchison falls national park, the hospitable and diverse cultures, the Rwenzori mountains which are snow-caped, to mention but a few.  In this article you will know what a Backpacker means, the accommodation facilities for Backpackers in Uganda, how to eat in Uganda as a Backpacker, when is the best time to travel to Uganda, where you should travel to, and so many other Frequently Asked Questions (FAQs) about Backpacking
Who is a Backpacker?
Different scholars have defined a Backpacker in many ways but the underlying meaning remains the same. According to Wikipedia, Backpacking is a form of low-cost, independent travel, which often includes staying in inexpensive lodgings and carrying all necessary possessions in a backpack. A backpacker therefore, is the person undertaking Backpacking.
Back in the days Backpacking was known as a travel for the youth or young people who whose tourism curiosity could only be fulfilled by such, however, in the present days, Backpacking is done by even older people.  Little wonder it has gained fame in the past decades especially in the countries like Uganda, Kenya and Tanzania. You do not need any experience to become a backpacker. All you need is having relevant and up to date information about Uganda as a destination and you get going.
If not planned carefully, backpacking can be the worst experience but a well-planned backpacking safari to Uganda is always a moment turned into a memory. This is because in Uganda, you will find relatively cheap accommodation facilities, transport means are user-friendly and the people of Uganda are hospitable enough meaning that there will be little or no huddles during your safari. Backpack travel in Uganda is best for researchers, students, solo travelers, explorers and something of that sort. I would wish to mention that it is not the best for honeymooners since it is usually not as luxurious as honey moon safaris which are somewhat more expensive. However, it can be tailor-made in a way that suits honeymooners depending on their needs.
How do I travel to Uganda as a Backpacker?
Traveling to Uganda is not a challenge since the country has an established and international standard airport that is Entebbe International airport. All you need are the necessary requirements such as a valid passport, visa, vaccination cards (sometimes), etc. A number of flights to and from Uganda happen all year round and across different parts of the world. The country also has a number of embassies and Consulates worldwide from where you can get up to date travel information.
From Europe, Emirates or Qatar Airlines can get you from places like London, Amsterdam, and Paris to Entebbe international airport with transits in Dubai and Qatar respectively.
From the United States of America, there is no direct flight from the USA to Entebbe airport, however, airlines like Emirates, KLM, and Qatar airways that will fly from USA's major cities to Entebbe airport with one transit at their headquarters. The journey from USA to Uganda takes take a minimum of 20 hours including transit time.
From Asia, get connected to Entebbe International airport by Qatar and Emirates Airlines which fly to major cities in Asia like Singapore, Kuala Lumpur, Tokyo, and Bangkok through Doha or Dubai respectively.
  Where do I stay in Uganda as a Backpacker? 
Staying in Uganda as a Backpacker is one of the major points of concern one should look at before embarking on their journey to the Pearl of Africa. Poor accommodation facilities can mess up your entire trip to Uganda. What do you need to do then for a spectacular experience? Uganda has quite a number of accommodation facilities ranging from budget to mid-range to luxury. Unless it has been your dream, but a Backpacker, you may not need a luxury accommodation facility since that money can be used on other things like transport. Get me right, staying budget in Uganda does not mean that you are having poor services, you are rather minimizing on the costs but the services are good. For instance food in a budget hotel ranges from 10,000 Uganda shillings to 30,000 Uganda shillings. We are talking about delicious local Ugandan meal whose taste is lip-smirking.
This is why I suggest that staying in a budget lodge or a Backpackers dormitory is not a bad idea. Remember you are not here to stay but rather, you are looking for a place from where you can spend one or two nights and continue with your safari.
Backpacker Lodges
Quite a number of Backpackers lodges are available in Entebbe town near Lake Victoria – the biggest lake in Africa and the third biggest in the whole world. In the deeper parts of the country like Bwindi Impenetrable national park, Lake Bunyonyi, Murchison falls national park, Mbale, Fort Portal and Jinja city – the source of the Nile (the longest River in the world), there are a number of Backpackers lodges and camping sites.  These areas provide camping sites which can be hired at an affordable price. Their dormitories are always clean with clean toilets (some are outside but depending on your choice and affordability, you can get a self-contained room). They also offer catering services and kitchens from where you can prepare your own meal.
Food in Uganda can be bought from local markets and supermarkets. The fruits are always fresh from the garden. You can hire a chef at your lodge for a meantime at an agreeable and relatively cheap price if at all you need one.
Below are some of the Backpackers accommodation facilities in different parts of the country.
Entebbe town
Annas Bed and Breakfast
Entebbe Backpackers
Sunbird Backpackers
Kampala city
The fat cat Backpackers
Bush pig Backpackers Hostel
Ewaka Backpackers
Kampala Backpackers
Bwindi Impenetrable national park
Karungi Camp
Bwindi Backpackers Lodge
Wild Olives Lodge
Lake Bunyonyi
Byoona Amagara at Lake Bunyonyi
The Kansiime Backpackers
OM Hostel Bunyonyi
Queen Elizabeth national park
Mweya Hostel
Tembo Safari Lodge
Queen Elizabeth Safari Lodge
Fort Portal city
Kalitusi Backpackers Hostel and Campsite Fort-Portal
YES Hostel
Masaai Villa Backpackers Home
BX Guest House
Kibale Forest National Park
Primate Lodge
Kimpundu Lodge
Kibale Forest Lodge
Murchison Falls National Park
Budongo Eco Lodge
Murchison Backpackers
Murchison Safari Lodge / Backpackers Hostel
Kidepo Valley National Park
Kidepo Savannah Lodge
Apoka Hostel Bandas
Zebra Safari Lodge
Adere Safari Lodges Kidepo
Jinja city – Source of the Nile
Jinja Backpackers
Jinja Nile Resort
Source of the Nile Suites
All these and many more places across the country provide the best accommodation services which can be tailor-made to suit the needs of any Backpacker on a Uganda safari. They have spaces for tents in case you have carried one or you can even hire one at such places. There are also coffee and tea shops within or nearby from where you can always chill in African way as a way of refreshment.
Transport – How do I travel within Uganda as a Backpacker? Getting around Uganda as a Backpacker.
After you have successfully made your way to Uganda – the Pearl of Africa, getting around should not be a challenge. As a backpacker, you may decide on the means of transport you want to use depending on your budget and next destination.
In Uganda, you can travel by water, air rail (though not common) and road means. Road transport is the most commonly used means of transport.  It can be possible on an organized safari vehicle, in a bus / taxi or a boda-boda (motorcycle).
Getting around using an organized tour operator
 Uganda is one of the countries in East Africa and Africa as a whole that offers some of the best organized tour services. A number of tour operators such as Love Uganda Safaris arrange tailor-made services for travelers. However, the tours are usually termed "Expensive" compared to Backpack tours. This is because of their organization that involves early booking and outstanding services as provided by the operators. Much as they look expensive, they are worth the price because they provide an ultimate experience where the travelers is guaranteed safety and security.
For Backpack travelers, you may decide to organize only transport with a tour operator or hire just a tour guide. Remember your main goal is having the best but cheap Uganda safari experience.
Tour operators like Love Uganda Safaris offer self-drive safari vehicles and these might be the best for any Backpacker. You can as well hire a tour guide for one or two days depending on your wishes.
Getting around using a bus or taxi / Matatus
 Buses and taxis are the common means of transport used to connect different cities in Uganda. Their services range on the company offering the service and the distances traveled. I recommend that if you are traveling longer distances for instance from Kampala city to Kabale – Lake Bunyonyi, using a bus would be the better option than the taxis. Buses have advanced services such as a fixed price which is better than the ever fluctuating taxi prices. If you are someone who is time sensitive and price sensitive, you may have to be flexible while in Uganda because buses and taxis set off not when the time has reached but only when they are full with passengers. This is where Travelling with an organized tour operator beats them all. This is of course not to scare you but rather to prepare you mentally.
During the journeys, do not get surprised when passengers start a chat with you or look at you with smiling faces that is just the culture of Ugandans. They are welcoming, however, like the saying goes; never trust a smiling face. Be careful with your property especially in the cities as snatchers may come wearing smiling faces as well.
Getting around using a motorcycle (Boda-boda)
 within the cities and for short distances, using a boda-boda would be the best option as they are fast, flexible and convenient. Much as their prices tend to double those of taxis within the cities, boda-boda dodge traffic holdup and can reach remote places where taxis cannot reach.  Befriending a boda-boda rider in the stage near you is a security tip. Ensure to agree on the prices before setting off because there is no standard price for boda-boda much as you can ask for the price range before stopping a boda-boda rider.
Activities and attractions – What to do and see in Uganda?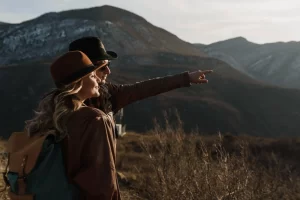 When it comes to attractions and activities on a Uganda Safari, we cannot say it all. There is a lot that has been discovered and not discovered in Uganda. Starting from the point of entry – Entebbe town to Kampala city, cultural sites, Jinja- Source of the Nile, the Uganda Equator, several national parks, mountains, rivers and lakes, to mention but a few – Uganda is a gem.
To just give you an insight, you can do and see the following during your Uganda Backpack safari;
Start your Journey with a visit to Uganda Wildlife Education Center (UWEC).
After you have gotten out of your plane at Entebbe International airport, tell your driver to stop you at the nearby Uganda Wildlife Education Center. It is here that you will have the first sight of animals such as lions, elephant, mountain gorillas, giraffes, zebras, buffaloes etc. This will be accompanied by views of snakes, reptiles such as the Nile crocodile and multiple bird species. These animals are in cases meaning unlike ones in the national parks that you have to walk or drive to see. This is just an introduction to Uganda.
Visit Buganda Kingdom Palace
As a Backpacker travelers, you ought not to miss the Bulange – Mengo palace tour. You will visit the Lukiiko – Parliament of Buganda Kingdom and learn about how Buganda Kingdom was organized before the coming of colonialists. Walk the Royal Mile walk, visit the Idi Amin's torture chambers, Kabaka's Lake, Kasubi tombs, Buganda Kingdom Museum, etc. you can break your day at Sanyuka Coffee shop and have a taste on real African Coffee and Luwombo – a traditional food for the
Do not miss a Kampala city tour
The Kampala city tour is something worth every travelers' attention, you need not to miss it as a Backpacker. You will visit the Old Kampala Mosque which was built by the former president of Libya Col. Mummar Gadhafi. On this hill, you will have spectacular views of all the ancient 7 hills of Kampala that is Mengo hill, Lubaga hill, Nakasero hill, Kololo hill, Namirembe hill, Makerere hill and Old Kampala hill. You will then proceed and visit Bahai temple in Kyebando. Do not miss the Uganda Museum, Makerere University and Namugongo Martyrs shrine (where faithful martyrs died for their faith during the reign of Kabaka Mwanga)
Visit the Uganda Equator and perform the water balance and weight loss experiments.
On your way to the western circuit national parks that is Lake Mburo national park, Bwindi Impenetrable national park, Mgahinga Gorillas national park and Queen Elizabeth national park, lies the spectacular latitude known as the Equator. It is this line that divides the earth into two hemispheres that is the Northern hemisphere and the Southern hemisphere. The Uganda Equator is located in Kayabwe Mpigi district along Kampala – Masaka highway. Here travelers stop to perform water balance experiment and get an opportunity of stepping in the two hemispheres at the same time. Other than grabbing something from the craft shop, the Uganda equator provides good photography moments.
Pass by Lake Mburo national park – the smallest national park in Uganda
For a lance on zebras, buffaloes, giraffes, warthogs, Uganda kob, and multiple bird species, Backpack travelers ought not to miss Lake Mburo national park. The lake itself is adventurous and the park offers amazing horseback riding safaris. Click here for more insight on Lake Mburo national park.
Do a gorilla trekking safari in Bwindi Impenetrable national park
In East Africa, it is only Uganda, Rwanda and the Democratic Republic of Congo that are home to the endangered gorillas. Better miss another activity but not a gorilla trekking safari.  It is a walk in the forests which is challenging and exciting at the same time. As a Backpacker traveler, you would not wish to leave Uganda without a glance on these human-like creatures. More insight on gorilla trekking in Bwindi Impenetrable national park
Visit Lake Bunyonyi
For travelers that seek beautiful green sceneries, calm and fresh water breeze from an area or a lake, Lake Bunyonyi is an ideal place for relaxation. Located in the southwest region of Uganda, near Kabale and Kisoro district, Lake Bunyonyi is a freshwater lake famously known for its dotted islands with a breathtaking view of these islands.
Lake Bunyonyi locally means "area of little birds". The evergreen terraces and landmarks create beautiful sceneries of the lake, worth a view on a Backpackers Uganda tour. This lake covers a surface area of 64km, with a width of 7km and a depth of 40m. Most local guides of the area argue that the lake is much deeper than the "scientific lecturer". The local guides propose that the lake exceeds the depth of 40m to make 900m. "Place of many birds" translated locally to mean Lake Bunyonyi, is a freshwater body located in the basin of Uganda. Besides it being a lake, Lake Bunyonyi has been a great attraction with numerous fun activities enjoyed by the travelers that visit its premises.
Click here for more insight on Lake Bunyonyi.
Do not miss tree climbing lions of Ishasha sector – Queen Elizabeth national park.
Uganda is blessed to be home to one of the most elusive species, the tree climbing lions, second to only Tanzania's Lake Manyara National park in Africa. Undertake an African safari in Uganda to encounter these rare species as they lie flat on fig trees in a chilly afternoon. The tree climbing lions in Uganda can be viewed only in the Ishasha southern sector of popular Queen Elizabeth National park. This national park in addition to being home to the 'Big 4', the Park also boasts of the providing habitat to the rare tree climbing lions in Uganda.
Click here  for more insight on tree climbing lions of Queen Elizabeth national park.
Do Chimpanzee tracking / habituation in Kibale Forest national park
Kibale national park is one of the best places to trek chimpanzees in Uganda. The park could easily be called the primate capital of the world. It is mostly famous for it 13 species of primates including chimpanzees. Tracking chimpanzees in Kibale is definitely an experience all on its own and the best thing you shouldn't miss while on a safari tour in Uganda. Chimpanzee habituation experience gives you a chance to escort Kibale's researchers and habituators following chimpanzees throughout their day to day activities. Forest buffaloes, elephants and forest birds can also be spotted thence enhancing your chimpanzee trekking. Kibale forest National Park has consistently remained as the best place in Uganda to trek chimpanzees due to its proximity to Kampala as compared to other chimpanzee trekking sites.
Find more insight on chimpanzee tracking in Uganda.
The Big 4 animals and the world's strongest water falls of Murchison Falls National Park
Murchison Falls is the world's greatest falls and is also a national park in Uganda. It is oldest and largest national park covering an area of 3840Kmsq being divided by the Nile into the northern and southern parts. The park was Uganda's first gazetted area in 1952 by Uganda Game and fisheries department. It is now managed by Uganda wildlife authority. Originally it was gazetted as the Bunyoro and Gulu wildlife reserve in 1926 up to when it was upgraded to a national park. The park sits on the shore of lake Albert in northwest Uganda on Albertine rift valley where the sweeping Bunyoro escarpment merges into a vast, palm-dotted savannah. It is well known for Murchison falls, where Victoria Nile squeezes itself through an 6m wide gorge. The gorge plunges 45m into the 'Devil's Cauldron the park can be accessed mainly by road and airport transport.
Click here   for more insight on Murchison falls national park.
Visit the Source of River Nile – the longest river in the world.
The source of River Nile, alluded to hazily in the ancient writings of the explorers, stood as one of the great geographical mysteries of the Victorian age. This has greatly attracted many people to come for safaris to Uganda. The desire to uncover this geographic Holy Grail inspired the epic journeys of exploration. They were; Livingstone, Stanley, Burton and Speke. It was this latter, John Hanning Speke, on a pioneering 1862 expedition around Lake Victoria. He first controversially suggested that a small waterfall flowing northward out of the Lake, might be the legendary spring.
Flanked today by the city of Jinja, the waterfall described by Speke now lies submerged beneath the Owen falls Dam. This is Uganda's main source of Hydro Electric power. A safari visit to the source of the Nile remains a moving and wondrous experience; no less so to those who have seen the same river as it flows past the ancient Egyptians temples of Luxor some 6000 km downstream.
Closer to Home, the Nile downriver from Jinja offers some superb white water rafting and game fishing. Its crowning glory, however, is Murchison falls; where the world's longest river funnels through a narrow fissure in the rift Escarpments to erupt out of the other side in a crashing 43 meters plume of white water. The river below the falls is no less spectacular in its own way. With its profuse bird-life, thousands of Hippos and outsized, Gape mouthed Crocodiles.
Click here  for more insight on the source of the Nile.
Is Uganda safe for Backpackers?
Uganda is one of the safest countries in Africa and the world as a whole, however, be careful while in Uganda especially at night. This is when night robbers in cities come out of hiding. The people of Uganda have a more relaxed and open vibe than anywhere else.
How to acquire a sim card in Uganda?
At the entrance of Uganda – Entebbe International airport, you will find sales agents of different telecommunication companies. These include; MTN –Uganda, Airtel – Uganda and Lyca Mobile. I recommend that you buy MTN or Airtel. They do not easily lose network even in remote areas. Each Sim Card is approximately 1 USD. If you are to stay with in the cities Lyca Mobile has better internet Bundle offers but do not rely on it so much.
Internet in Uganda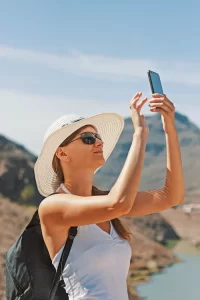 Uganda has good internet connectivity, you can purchase a weekly package at about 30,000 Uganda shillings or even a monthly bundle. Most of the accommodation facilities provide Wi-Fi feel free to ask for the password during your stay.
To be on a safer side, ensure to download virtual Private Network (VPN) before making your way to Uganda. This will help your survive any internet interruptions while in Uganda.
What to pack while on Backpack safari to Uganda
Your bag should contain at least these while embarking on your Uganda Backpack safari.
Walking/Hiking Shoes
Breathable Shirts:
Shorts/Jeans
Fleece Jacket
Outer Shell Jacket
Microfiber Towel
Camera
Power Bank
Water Bottle
Universal Adapter
Packing Cubes
A Daypack
A Large Backpack
Do I need a travel Insurance?
Insurance is always an added security, it is not mandatory but having it puts you on a safer side. In Uganda, there are insurance companies that have branches across the world. These work with domestic hospitals which can be a sure deal of safety while in Uganda.
What is the best time to visit Uganda as a Backpacker?
Uganda is open for travelers all year round. However, the dry months of June to September and December to February are the best for activities like gorilla tracking.
 In a nutshell, traveling to Uganda as a backpacker can only be challenging if you do not have the right information. At this point, you are everywhere you need to be regarding backpacking to Uganda. Book yourself a Uganda Safari Now