July 21, 2023
Posted by:

Love Uganda Love Uganda

Category:

Blog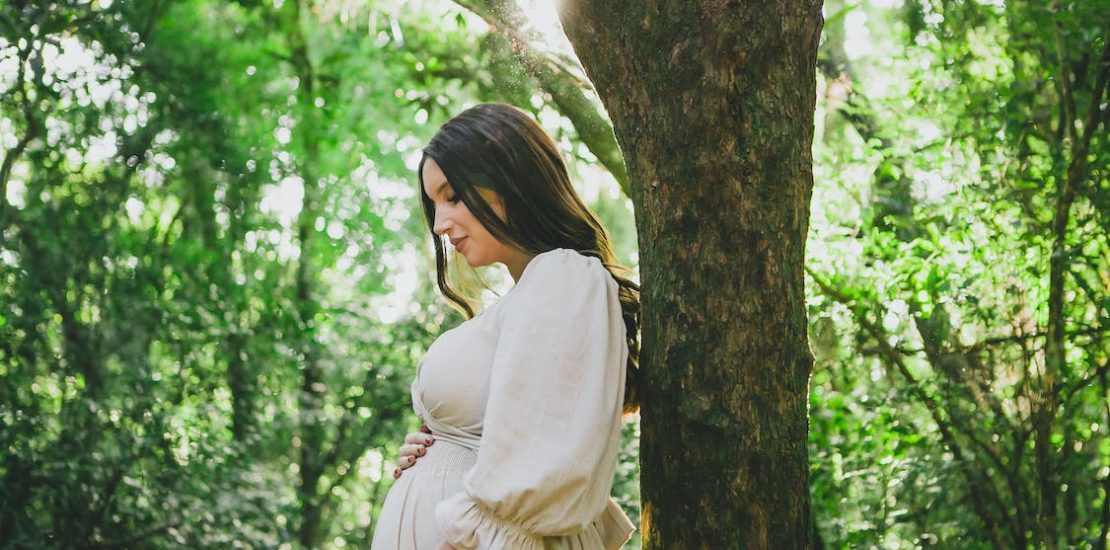 Pregnancy should not stop you from taking on a Uganda safari. 
Wondering whether you should travel to Uganda while pregnant? Read on. There is nothing more beautiful than the news of having a new baby in the house. Whether planned or unplanned, babies bring a lot of excitement to mothers. They should not be a reason for you to cancel your safari to Uganda. Do not get stranded simply because you are pregnant. We understand that women go through many challenges during the period of pregnancy. Right from the time of conception to the time of delivery. Imagine how it feels to tell your baby about mountain gorillas, lions, zebras, and elephants. All this you saw while you were pregnant with him or her. Traveling to Uganda while pregnant is such a rewarding experience for both mother and the unborn baby.
Scientists proved it beyond doubt that, babies develop an attachment to parents even when they are still in their mothers' wombs. By giving you this information, we believe that you will be in a position of deciding whether you will embark on a safari to Uganda or not. In this article, you will know when you should embark on a safari while you are pregnant, what you should expect to do during your safari and many other frequently asked questions regarding travel during pregnancy.
Visit Uganda during your time of pregnancy and create everlasting memories for your unborn baby.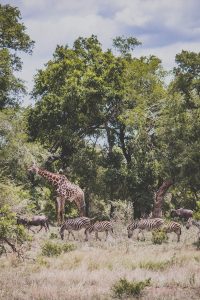 When is it safe to have a safari in Uganda during pregnancy. Safety tips you should know before you travel to Uganda.
The best time to make a safari trip to Uganda during pregnancy is in your 2nd trimester. In this trimester the mother enjoys the most comfort of all trimesters. In this stage, pregnant mothers will have crossed the morning-sickness phase. Additionally, in the 2nd trimester, pregnant mothers have not yet entered a phase of extreme fatigue with a behemoth belly. Experts say that in this stage of pregnancy, are the lowest risks of miscarriage. This therefore implies that in the event that you wait any longer, you might end up feeling like not going for your safari at all.
During the 2nd trimester, many airlines do not restrict pregnant women to travel as there are no likelihood of impacts to the mother or the baby. The airlines that somehow restrict pregnancy travel do so when the pregnancy is 28 weeks and above. Usually, they ask for a letter from your doctor confirming why you should travel. To be on a safer side, it is important to see your gynecologist before embarking on your safari to Uganda. He or she will tell you more on the dos and don'ts.
How can I stay healthy on a safari  travel to Uganda while pregnant
As Love Uganda Safaris, your health and that of your unborn baby is our top priority. We intend to make you have the best safari experience so that when a time comes and your baby is old, you will always tell the good things about Uganda – the –Pearl of Africa.
Ensuring a safe and healthy travel to Uganda while pregnant is simple and easy. However, any small mistakes can ruin your safari. It can affect your life and that of your baby.
Below are some of the precautions one ought to ensure to maintain a good health during your Uganda safari;
Choose safe food and drinks
Contaminated food or drinks can cause travelers' diarrhea and other diseases and disrupt your travel. Travelers to Uganda's prime destinations are advised not to eat junk foods. Although pregnancy comes with much appetite and cravings, eat only when you have to. Generally, foods served hot are usually safe to eat as well as dry and packaged foods. It is good and safe to take bottled, canned, and hot drinks. Iodine tablets for water purification should not be used since they can harm thyroid development of the fetus.
Uganda is a home of fruits and vegetables which can be got from both the gardens and supermarkets across the country. Eating fruits boosts your baby's immunity and your resistance to pregnancy complications. Ask your doctor about which foods and drinks are best for you during your safari.  This will give you greater knowledge and a better experience.
Eat and drink in time
As any other pregnant mothers, travelers ought to eat in time for them to have energy. Remember you are always on the go. You are either in the safari vehicle or on foot hiking the Uganda hiking trails. Eating on time means carrying something in your backpack or safari van. Such foods and drinks will help you during travel. It will also sustain you until the main meals; lunch or dinner. Talk to your Love Uganda Safari driver / guide to make a stopover at a shop in case  you cannot wait for the main meals as per the safari itinerary. We value flexibility so that we can offer the best safari experiences to our clients. This is why traveling to Uganda while pregnant should not be scaring.
Do not engage in activities that that scare or make you anxious
Much as at is time for you to adventure into new things, know your limits. There are some activities that can make you nervous, feel afraid and anxious for instance bungee jumping, white water rafting and sometimes zip lining. We are not saying that you cannot do them when you are pregnant but it is better you do them when you are not putting your baby at risk.
Mind your personal hygiene and if possible travel luxurious way
It is important to mind about your sanitation and personal hygiene during your safari to Uganda. Starting from what you eat to how you sleep and travel as well. Any mistake in your personal hygiene may result into diseases and infections which are not good for your pregnancy. It is on such as background that we advise you to opt for luxury travel if you can. We do not mean that budget travelers are not clean, we are simply saying that luxury travelers get high standard services and this is what a pregnant woman deserves. They may not need to share toilets and washrooms and sometimes they may need a special person to attend to them. All these services are guaranteed to luxury travelers.
Do not take medicine without professional consultation and keep in touch with your doctor at home
one of the reasons why Love Uganda Safaris offers full time Wi-Fi to its clients is ensuring that they are always in touch with the people in their home countries. In this case, we expect you to chat with your doctor and keep him or her updated with your pregnancy situation during your travel. This will help you monitor any changes that may come as a result of changing the environment. Your doctor can recommend which pain killers or other medicine to look out for in the drug shops or pharmacies. You should also carry your previous medical records so that in case anything unusual happens, Ugandan doctors can start from the right position to treat you or offer first aid.
How long should I spend on a Uganda safari when I am pregnant?
The length of time one should spend in Uganda depends on how old their pregnancy is and the recommendations from their doctors at home. If they have a medical insurance and their previous medical records, they can even stay in Uganda until the time of birth and they get their remaining antenatal and postnatal care from here.
For the case of how much time they should spend on the safari, it all depends on their agreement with their tour operators such as love Uganda Safaris. The length of your travel depends much on how you are feeling. Obviously if you are traveling all the way to Uganda, you cannot just spend a weekend there.
Having said that, if you find yourself feeling more tired than usual or see some red flags, then it is probably best to not take a very long trip. If you are feeling healthy and adventurous then there is no reason to cut your trip short, but always be aware of the healthcare situation wherever you are vacationing. For a pregnant mother, doing a 14 days Uganda safari would not be something stressing as long they put into consideration all the recommendable safety precautions. Get in touch with Love Uganda Safaris Tour Consultant and get yourself a tailor-made trip that will have no any negative impact on your pregnancy.
Travel insurance for pregnant mothers embarking on a Uganda safari trip.
While many airlines will not stop you from traveling without a travel insurance, we highly recommend that you have it. Ensure to include your pregnancy and the unborn baby in your insurance package. This will help you hit the road when you are not afraid of anything and hence have the best experience in the Pearl of Africa – Uganda.
It is also important to travel with some extra money just in case something happens, you will be on the safer side. Let the money be changed to Uganda shillings as you may not easily get a bank in the rural areas in case of an emergency. You can as well pack some extra clothing or buy some while in Uganda like any responsible mother.
What to do on a Uganda safari while pregnant– Are all safari activities doable by pregnant women?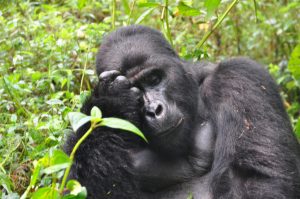 Traveling to Uganda while Pregnant
Uganda is one of the top tourist destinations in East Africa and the world as a whole. This implies that there are hundreds of activities that one can engage in. But not all can be done at once, as a pregnant mother, you may have to choose a few.
Hiking safaris
Uganda is a land of hills and mountains. This means that it is difficult for a tourist to dodge hiking. However, the hiking trails vary from the easiest to the hardest. As a pregnant mother you should embark on the easiest and moderately hard ones depending on your energy and strength. Hiking is actually an excellent cardiovascular exercise for soon-to-be moms and the amazing view does not hurt either. Ensure to hike alongside a professional guide to assist you where it is necessary. You should also take enough fluids before embarking on hiking safaris in Uganda. Let your doctor know about your hiking plans so that they advise you accordingly.
Beach safaris
Beaches in Uganda usually have stronger sun rays which might not be the best for pregnant women as they trigger hormones that cause skin sensitivity. It is important to wear lots of sunscreen and avoiding spending too much time under direct sunlight.
Gorilla trekking safaris
Uganda offers one of the best gorilla trekking safaris in the whole world, your pregnancy should not stop you from enjoying this amazing safari. All you need is putting all the safety precautions into consideration. In the event that your pregnancy is old and you cannot walk the trails, you can hire sedan / seat stretchers and you will be categorized under "gorilla trekking for vulnerable groups" such as pregnant women, the elderly and the sickly. You do not have to worry about this as you will enjoy this experience as well.
If you are strong enough to walk the trails, we advise you to ask for a gorilla family that is closer and one that will not take longer hours to be discovered.
Ensure to carry antimalarial drugs since there are a lot of mosquitos in the forests of Bwindi Impenetrable national park and Mgahinga gorilla national park.
Note: the same measures are applicable to chimpanzee tracking in Kibale forest national park, Kyambura Gorge and Budongo forest.
In case of emergencies during the safari, are there alternative plans?
Uganda has some of hospitals that offer antenatal services to pregnant mother. There is always a safari fan and ambulances within the national parks whose services can be at your disposal in case of any emergencies during your Uganda safari. Do not be afraid, we always have plan B.
What is the best time to visit Uganda for a safari while pregnant?
Uganda can be visited all year round but for pregnant mothers, the best time is during the dry months. This will help you dodge the muddy roads and hiking trails that are challenging during the rainy / wet seasons.
How should I travel around Uganda when I am pregnant?
For longer distance, using domestic flights like one from Kajansi airstrip to Kihihi in Bwindi Impenetrable national park is the best. It will help you dodge the potholes of the roads which might not render the best experience. However, short distances like from Queen Elizabeth national park to Rwenzori Mountain national park can be ventured by road in a 4×4 safari vehicle.
What should I park while embarking on a Uganda Safari yet I am Pregnant?
Waterproof Hiking Boots
Insect Repellents
Gardening Gloves
Safari Hat
Waterproof Daypack
Long Pants
Rain Jacket
Water
Snacks
First Aid Kit
Anti-Malaria Tablets, Etc.
In a nutshell, planning a Uganda safari while pregnant can be something nagging and scaring. This only happens to those that don't make enough research. You do not want to miss on some safari activities as a result of poor planning. By reading this article, up to this point, you are well equipped with the knowledge of how to plan a Uganda travel safari while pregnant. You are now one step away; Book yourself a Uganda travel safari package here, being pregnant is not the reason to cancel your trip.