July 19, 2023
Posted by:

Love Uganda Love Uganda

Categories:

Blog, Uncategorized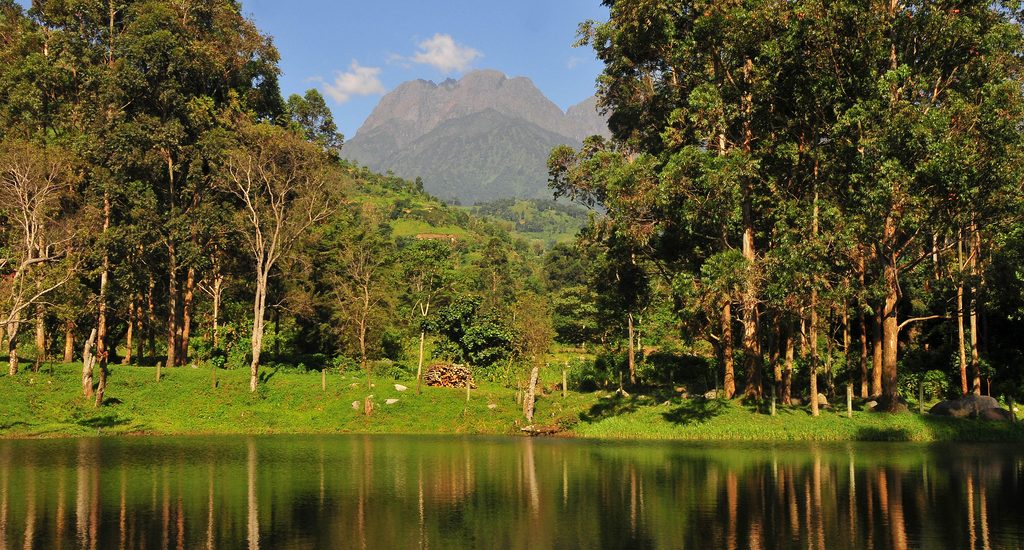 Everything That You Must Know About Weather Before You Embark on Your Uganda Safari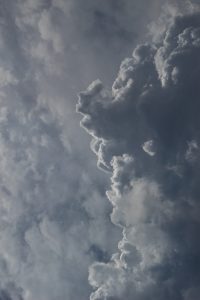 Are you asking yourself the question; Can weather affect my Uganda Safari? From our previous experience, we realize that someone needs to know about the weather and climate of a certain destination before they embark on the safari.
In this article, we show our readers that the relevant information about Uganda's weather and climate in line with your safari to Uganda can be of great impact to you. It is important to know which type of clothing one needs on a Uganda Safari. How the weather in Uganda affects transport systems (road, air, and water). You also ought to know the extent to which weather in Uganda affects unique safari activities such as the amazing hot air balloon, safari game drives, and boat/launch trips. A traveler needs drinking
 water however much most safari companies in Uganda provide water on the safari vehicles. Having said that, below is all the information that you might need to know about the relationship between a Ugandan safari and the weather of this amazing destination – Uganda.
What is the weather in Uganda like?
Uganda is one of the countries in Africa that are crossed by the equator. It is also close to the Indian Ocean in the East African region. This implies that the country's seasonal fluctuations in temperatures are insignificant. However, temperatures can drop significantly during and after rainy weather, and at night. The general temperature of Uganda is 200 C to 400 C.
Two rainy seasons that is during March to May and September to December make up the tropical climate of Uganda . Though in some parts of the country especially the northern semi-Arid areas, as you draw closer to Kidepo Valley national park, the dry season extends a bit longer than the areas near Lake Victoria. The fact that northern region is outside the equatorial belt, and it only experiences one rainy season which is from March to October. The other parts of the country lie within the equatorial region and comprise quite several lakes and rivers which are the logic behind their seasonal variations. Rains
 usually pour heavily in the afternoons and early morning characterized by heavy lightning and thunderstorms.
According to the Climate Change Knowledge Portal , Uganda also experiences the El Nin Southern Oscillation (ENSO) phenomena, which are principal driving forces of intra-annual to inter-annual rainfall variability. Overall, Uganda experiences moderate temperatures throughout the year, around 22.8°C, with monthly temperatures ranging between 21.7°C (July) and 23.9°C (February). During this period, the total annual average precipitation is 1,197 mm, and the mean monthly precipitation of the country varies from 39.6 mm in January to 152.7 mm in April.
During the day,
In many parts of Uganda, the sun rises at about 7:00 am or 8:00 am and the sun's rays get hotter as the day goes by. It will shine brighter and the sun become hotter from around 11:00 am to around 4:00 am that is during the dry seasons. By 7:00 am the sun will have set and darkness sets in, usually the skies are full of stars, and the moon lights throughout the night or until late. During the day the skies are always blue and in times of rainy seasons, they get cloudy a lot. Winds blow from side to side though dominant in the drier areas. At times the day can go without you seeing the sun and the rain. Generally, Uganda's weather is suitable for all travelers from all corners of the world.
Can I go on a Ugandan Safari during the rainy season?
Uganda is an open destination to all travelers throughout the year but she is not immune to heavy rains. Weather especially rain affects transport all over the world but it is not a major problem for the case of Uganda. Regarding your flight to Uganda, we advise you to get updates on what the weather is like and let your flight agents assist where necessary.
For the Case of rain's impact on your safari to Uganda, we can have quite several factors that determine whether the safari can be affected by rain or not. Below are some of the questions that you need to answer if you do not want Uganda's rain to be of a negative impact on your Uganda safari;
How is my itinerary designed?
Safaris in Uganda are entirely itinerary based and these are most of the times if not all the times pre-paid. It is your itinerary that tells you where you are going, when you are going there, and the activities that you will do on a particular day. One ought to forecast the weather during the time of designing your Uganda safari Itinerary. It is therefore important to know how weather can affect your Uganda safari at the planning stage of your itinerary.
At Love Uganda Safaris, our professional Tour Consultants and safari advisors are equipped with the knowledge of the weather of all the tourist destinations across Uganda. Feel free to ask about the possibility of raining or not raining on a given day of your
safari. However, you should keep in mind that weather forecasts are not always 100% realistic, especially in countries with seasonal variations like Uganda. This means that you need to prepare for anything as the forecasts may say it will not rain and it rains.
What is my safari destination in Uganda?
Every responsible traveler looking towards having a memorable safari in Uganda ought to know which part of the country they are heading to. Do not entirely base on the overall country's weather, it is important to know how the weather of your destination is during your plan. Know the region of that location and let your safari advisor help you with that. For instance, visiting areas like Bwindi Impenetrable national park which is entirely a tropic rainforest one ought to be sure of the downpours if they are visiting during the rainy seasons. However, this should not be the reason for you to cancel your Ugandan trip. The majority of these destinations have rain shelters from where travelers can seek refuge.
What is the amount of rain likely to pour?
At times, in many parts of Uganda, rains are heavy while in other parts the rains are light. There is when it threatens to rain and it does not rain at all or drizzles. Such small amounts of rain do not call for canceling of your activities. There are activities such as safari game drives which cannot affected by rain whether it is heavy or not. Let your tour operator guide you on the possible amount of rain that you are likely to encounter during your safari to Uganda so that you prepare in advance. Sometimes you might need a raincoat instead of canceling your safari activity.
What is the time of the rain pour and the duration?
You need to know the time that rain pours in Uganda's destinations. For instance, rains that occur during the night have no impact on the safari activities that happen during the day. If the rain pours during the day, you may pause the activity for some time. You can then resume when the rain stops. Additionally, you may consider changing  activities when the rains pour for long.  This  is how the impact of whether can be felt.
Generally, rain ought not to be the reason for you to cancel your safari to Uganda. All that matters is dealing with a professional and experienced Tour Operator like Love Uganda Safaris who will equip you with this knowledge before and during your safari. We are here to always give you plan B or alternatives in case one activity has been strongly affected by rain. We may for example substitute tomorrow's activity with today's activity so that you do not miss anything in the name of rain.
How does Uganda weather affect Wildlife?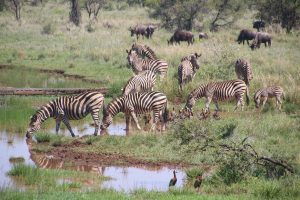 Like human beings, wildlife not only in Uganda, is sensitive to weather changes and variations in climate. This is because some types of weather are favorable while others are not. Weather plays a significant role in ecosystem balance as it is a major determinant of food and shelter availability.
Generally, rainy seasons are good seasons for a safari in savannah and open land destinations since the animals can be seen roaming the plains. In tropical rain forests, thickets grow thicker, while trails get muddy, such weather might be good for animals like mountain gorillas.
las but not good for gorilla trekkers. The feedback we have gotten from our previous travelers is that safaris to Uganda during dry months were much better. You need to know that both hot and cold weather can affect a Uganda Safari differently.
The rainy seasons come with a lot of events in the lives of plants and animals, for instance, animals get enough green, and they do not have to walk long distances to get water for drinking. Such a state of mind calls for mating, this is why you stand a high chance of landing on animals mating.
Lions that give birth during rainy days find trouble keeping their young ones alive. This is because  the plains are always wet. Cubs have low chances of survival is such conditions. On the other hand, there is always enough food supply since other prey animals are available in plenty. Sometimes the sunny weather converges animals at water sources such as the magical Kazinga Channel in Queen Elizabeth national park. It is during such a season that travelers can see endless species of animals.
For bird lovers, the dry seasons are always the best since the forests are full of fruits and attract thousands of bird species majority of which are migratory while others are rift valley endemics. Gorillas and chimpanzees tend to go deeper in the forests during wet seasons and tracking them can be somehow challenging. As it may demand more energy to walk longer distances.
How does Ugandan weather affect hot air balloon safaris?
Weather affects all aviation activities across the world and hot air balloons are not immune. Hot air balloon services are offered  in Murchison falls national park – the home to the world's strongest waterfalls. Hot air balloon services are affected mostly by wind.  A hot air balloon safari can be put on halt for some time. Sometimes, it can be scheduled to start earlier than expected. You should therefore understand that canceling a hot air balloon safari even on the last day is much better than forcing it and accidents happen. Other weather conditions such as temperatures and rain affect hot air balloons in Murchison Falls National park.
There is always a recommendable amount of temperature for a hot air balloon to fly. At times the weather may alter with the views of the surrounding areas and lead to its cancelation. Passengers may not be able to see the wilderness with clear views. This is usually due to morning getting foggy for a long time.
However, all this is not to scare you or to make you cancel your hot air balloon safari, experts forecast weather for weeks and hence design hot air balloon timetables.
For more information on how weather affects hot air balloons, click  here 
Can I do a boat cruise / Launch cruise when it is raining?
It is possible to embark on a boat cruise when it rains, however, it is not usually recommendable. It all depends on the amount of rain and the nature of the waters you are cruising on. For calm waters, you can go ahead with your launch cruise but for tricky waters. It is better you wait until the rain is over and then embark on the boat cruise. This is because rains increase water volume and speed. The winds and storms may also become another problem during your launch trip. In Ugandan destinations, launch trips take place on easy days and in most cases during sunny weather. This is a period when the waters are calm and the views of the surrounding areas are spectacular. this is one of the ways weather can affect your Uganda safari.
How does Uganda's weather affect transport?
Not every road in Uganda is not strongly affected by weather. Yes, some Murram roads get muddy and require a 4×4 safari vehicle to drive through. It is not common to find a broken bridge on roads to Uganda's safari destinations such as national parks. Within the national parks, driving thorough is possible in all weather conditions.
During dry months, some roads in Uganda get dusty, especially in remote areas. It is important to carry a handkerchief or bandana or even a cape.
How much drinking water does one need to take during a Uganda safari?
The amount of drinking water taken on a Ugandan safari depends on the season and the activities one is doing. If the activities involve walking or hiking, you may need more water for drinking.
Uganda is generally a hot destination. You may therefore require a total of 3 liters (not less than 10 glasses) of drinking water per day.
Love Uganda Safaris usually includes drinking water in their itineraries during a Uganda Safari.
Clothing tips on a Uganda safari – Light or Heavy clothes?
While we are still answering the question; Can weather affect my Uganda Safari? We ought to know how hot or cool the country is. Uganda is a hot destination but temperatures usually drop during the night and the wet seasons. Below are some of the clothing tips that might help you during your plan;
Light waterproof jacket
A mixture of long-sleeved and short-sleeved t-shirts
Few trousers
shorts
Safari boots
Cotton wool socks
Wide-brimmed safari hat
Leisure clothes
Sweater/fleece jacket,
Sunglasses
Consider colors like khaki, greens, and light brow
In conclusion, therefore, a Uganda safaris safari is not something about how much you spend or what you see. It is a combination of factors that make up the whole thing. Thinking about how weather can affect your Uganda Safaris! We have answered the question; Can weather affect my Uganda Safari? This  is so critical to whether your Uganda trip will be a thrilling experience or a walk in hell. With the above tips, we believe you are now ready to book a Uganda Safari. Book an amazing Uganda Safari here