Uganda Safari Tours, Cheap Budget Safari in Uganda, Uganda Safari Tours

Uganda is famously dubbed the "pearl of Africa" by one of the historical travelers, Winston Churchill. Hence a country of wonders. It has a lot to offer every tourist type. Uganda is best known as a country gifted by nature; with a diversity of natural attractions that are thrillingly enticing.
The highlight of any of the Uganda safaris is a visit to the endangered mountain gorillas in Bwindi impenetrable and Mgahinga national parks. Uganda boasts of half of the world's remaining mountain gorilla population. Experience unforgettable wildlife encounters on Uganda wildlife safaris.
Experience exceptional wilderness and wildlife in Uganda, search for tree climbing lions, leopards, elephants and many more.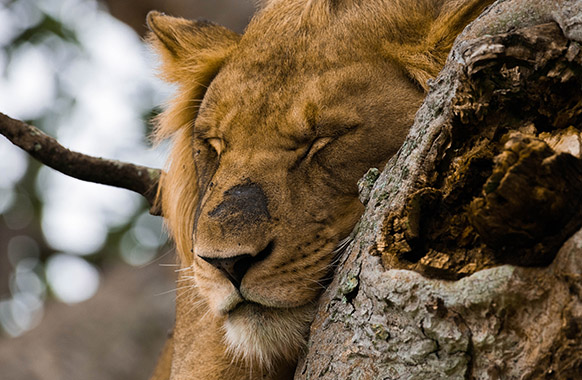 Take a cultural safari in Uganda to explore people's unique culture in a life changing trip. Cultural safari allows you to explore the unique traditions, diverse languages, dances, ways of life and many local development projects that are aimed at generating income for the locals and also help to solve social problems while gearing tourism development in the long run.
Our safari tour packages range from 1 day excursion tours to 21 days Uganda safaris. We organize customized safaris for both independent travelers and/or groups, birding safari trips, school and college safaris, honeymoon and holiday safaris, vacation tours and many more as requested by the clients. Our team of expert safari consultants is ready to tailor your tour as you clearly need it. Love Uganda safaris has selected a few of the most popular itineraries combining Uganda's ten most popular national parks. Visit Murchison Falls national park to view the world's strongest water falls, Kidepo Valley national park, Queen Elizabeth National park, Rwenzori mountains national park, Semuliki National park, Mt. Elgon national park, Kibale Forest national park, Bwindi Impenetrable national park, Mgahinga Gorilla national park and Lake Mburo taking lead in wildlife game viewing.

Uganda national parks boast of a wide variety of animals; notably the Big 5 mammals, including Elephant, lion, Buffalo, Rhinos, Leopard and others such as hyenas, Giraffe, hippos, zebras, Antelopes, among others. For primate trekking, visit Kibale forest for chimpanzee tracking safaris while Bwindi and Mgahinga national parks for gorilla tracking tours.
Take a step now and book with us one of your favorite safari package this season and let us deliver to your expectations!
Important to Note!
A reservation requires a deposit of 30% of the total price.

The deposit is fully refunded if the booking is cancelled up to 45 days before arrival.

Balance should be paid 60 days before arrival.