September 20, 2021
Posted by:

Love Uganda Safaris & Tours Ltd

Category:

Blog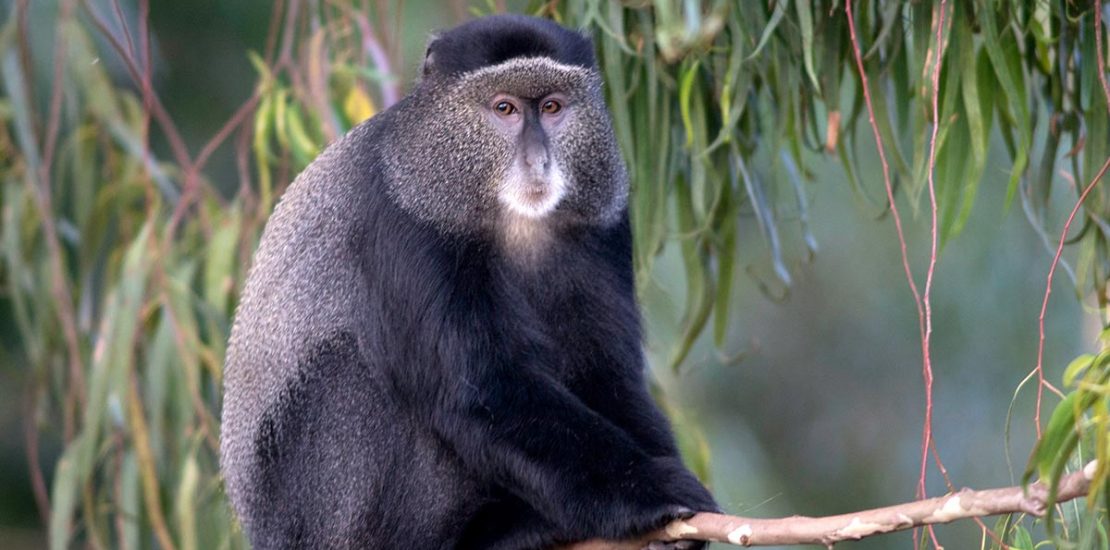 Uganda has continually taken up ownership of its title as the "the pearl of Africa" with evident natural beauty. And a primate safari in Uganda  is nothing less than a captivating adventure. The bountiful wildlife species in the Uganda national park is one of the major attraction that the pearl offers. The big five game together with other wildlife species make up the pearl a perfect sport for wildlife lovers.
Primate destinations
Besides the wild game, the sight of the primates of the pearl is not be forgotten on a Uganda safari. Uganda has six major primate destinations located in the western circuit of the country.
Bwindi impenetrable national park
Located in western Uganda in Kanungu district is the famous home for gorilla primates of Uganda. Gorilla trekking is highlight for tourists the visit this national park.
The different gorilla families of the park are located in the four sectors of the Bwindi forest. These include Buhoma, Rushaga, Ruhija and Nkuringo sector. The primate experience in these sectors in unmatched to any in the world.
Mgahinga national park
Located nearest Kisoro is Uganda's second gorilla destination. It has only one habituated gorilla family available for trekking in its forest.
Kibale national park
Dubbed as the "primate capital of the world" is Uganda's home of the abundant primate's species. Chimpanzee tracking in Kibale Park is a no miss when visiting to this primate areas. There is higher visibility and tracking of chimpanzees in this national park compared to other primate destinations in Uganda.
Other primates in Kibale include L'hoest monkeys, red Colobus monkeys, Grey checked mangabey, redtailed monkey, black/white Colobus monkeys. Not forgetting the olive baboons.
near Murchison falls national park in north western Uganda, is another primate destination of the pearl. Chimpanzee tracking is the most prominent activity in this forest. The densely populated forest with giant mahogany trees and other fauna favor the primates of the robust chimpanzees.
A visit to Budongo forest for a primate encounter can enhance the safari experience to Murchison falls National Park.
The Kyambura Gorge northeast of Queen Elizabeth national park is yet another chimpanzee destination together with Kibale and Budongo forest.  The thick, dense forested gorge in Queen Elizabeth Park offers the chimpanzee tracking activity on a primate safari in Uganda.
The chimpanzees and other primates in the kyambura gorge are hard to sight due to the thick forest. Tracking chimps in this area is quite different from all other mentioned places.
Never the less, to compliment a wildlife visit in Queen Elizabeth national park, an enroute visit to kyambura gorge surely rewards from the breathtaking views of the gorge from the nature walks.
UWEC
The Uganda wildlife conservation education center cannot be forgotten when mentioning primate encounters in Uganda.
A lot of wildlife and primates are located at the center. A simple excursion in a day is enough to sight all the primates at the Uganda wildlife conservation center. Primates at this center include the red tailed monkey, patas monkey, olive baboon, Rwenzori black and white Colobus and chimpanzees.
Ngamba island chimpanzee sanctuary is another home to the chimpanzees in Uganda. An up close encounter with the 49 chimpanzees of the sanctuary is a rewarding experience while at this island.
Permits Costs
Primate safaris in Uganda are available whole year round. Tourists interested in gorilla, chimpanzee and golden monkey tracking are requested to possess paid permits to engage in these activities.
Here's one valuable tip; purchase gorilla tracking permits in advance of travel to avoid sell-out disappointments.
Prices of Gorilla permits for Mgahinga Forest and Bwindi Impenetrable park;
– NFR non-foreign residents permits cost $700,
-FR foreign residents costs $600
-EAC East African Community 250,000ugx
A chimpanzee tracking permit in Kibale national park costs as follows;
– NFR non-foreign residents permits cost $200,
-FR foreign residents costs $150
-EAC East African Community 150,000ugx
Uganda is a habitat of 20 primate species distributed beautifully across the country. Primates in Uganda include; eastern mountain gorillas, golden monkeys, chimpanzees, white and black Colobus monkeys, L'hoest monkeys and vervet-monkeys.  Others include olive baboons, red-tailed monkeys, blue monkey's , grey checked mangabey, patas monkeys, De Brazza's monkey and the Bush baby.
For enquiries contact us