November 4, 2020
Posted by:

Administrator2

Categories:

African safari destinations, African Tours, Blog, HP Safaris, Uganda national parks, Uganda Parks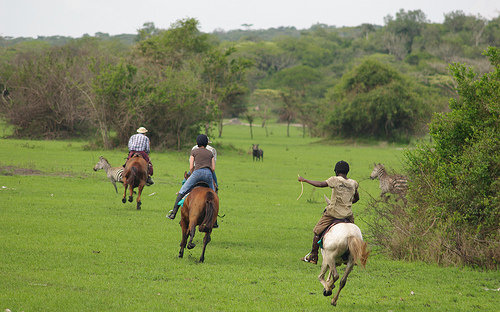 Uganda is that melting pot of cultures. Reflected through its food, attire, horse riding safaris in Uganda. Uganda's culture and history combine to tell a true and heartfelt story. Sharing with its guests not only the life of early ancestors and its sad colonial past, but also its vibrancy and potential plus the places in the modern day world.
Uganda is blessed with multiple safaris because of this thousands of travelers flock in and participate in any safari of their choice. Have you ever experienced the pearl of Africa on the back of the horse, if not, what are you waiting for?
The best way to experience Uganda is being at the back of the horse in Lake Mburo national park. It offers you a chance to approach wild animals more close without harm. Uganda is home to the world's most beautiful yet diverse scenery and terrain.  You will find lush verdant forests and misty mountain ranges, mountain gorillas, remarkable wildlife and golden beaches in Uganda.
The pure beauty of Uganda's scenery can only be described as breathtaking and to experience this on a horseback safari offers you a lifetime memory.
Horse riding safaris in Uganda are very few. And they are found in limited places like Lake Mburo National Park, source of River Nile and Munyonyo Commonwealth resort. However that shouldn't scare you. If horseback riding safari is your interest then Uganda must be on your bucket list.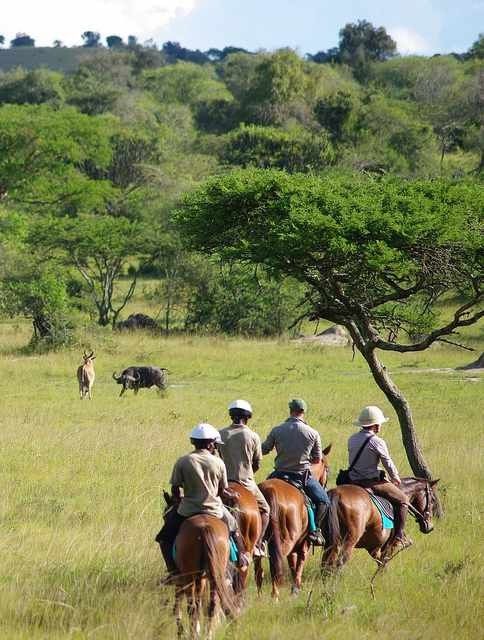 The horse riding safari in Uganda allows you to ride around the source of River Nile, the longest river in the world. Explore the rare Uganda bird species and primates in the lush green rainforests, cross swamps and climb hills on the back of the horse. This safari allows you to spend the day riding along the edge of the magical Lake Victoria before following the edge of the longest river, river Nile in Jinja.
During the horseback riding safari travelers experience rural Africa as you pass through traditional villages of Uganda, attracting tea plantations and open farmland.
Generally horseback riding safari at the Nile in Uganda allows you experience a variety of breathtaking landscapes and also interact with the local people. The people of Uganda are the friendliest and easy going people in Africa. Enjoy a horseback riding safari at the Nile as you discover the people of Uganda.
Lake Mburo national park is one of the destinations in Africa that offer an opportunity to travelers to go for horseback riding. In all the Uganda national park, this safari is only experienced in Lake Mburo national park. Horseback riding safari takes 4 to 5 hours and takes you across the African savannah. Horseback riding safari in this park rewards you with incredible views of the rolling hills, valleys and the lakes plus wildlife in the park. It is one of the exciting ways to explore the African wild, hence getting the western movies feelings.
You are not supposed to be an experienced rider to enjoy this amazing adventure. Travelers are given a well-trained guide as they venture out their time in Lake Mburo national park. Some of the remarkable animals to sight on a horseback riding safari in this park include; Impala, Elands, Topi, Duikers, Bushbucks, Zebras, waterbucks among others. Besides sighting animals, on a horseback riding safari you can sight a number bird species and stunning vegetation.
This activity is organized by Mihingo safari lodge and it has 7 horses and 4 ponies. And each trip of horseback riding has a maximum of 6 riders. While on Uganda safari, don't miss a horseback riding safari in Lake Mburo national park.