November 2, 2018
Posted by:

Administrator2

Categories:

Holiday, Uganda News, Wildlife safaris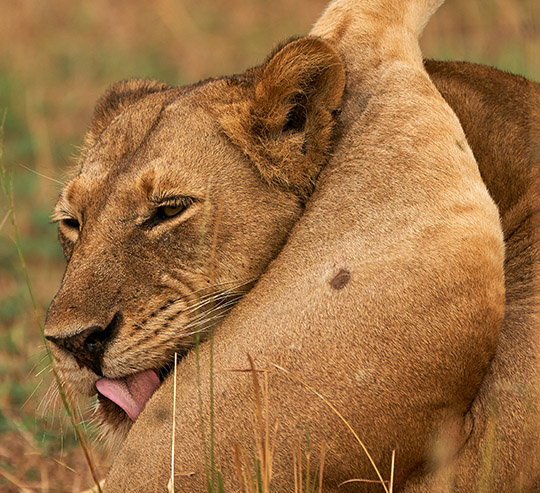 Cheapest destinations to tour in Uganda.
If you want a perfect combination of culture, adventure as well as relaxation, then Uganda is the realest deal. It offers one of the most unique and cheap experiences in Africa.
From the exotic national parks and exclusive resorts on Ssese archipelago of Islands on Lake Victoria, budget tours in Uganda provide the perfect destinations for all time and seasoned travelers looking for new experiences.
Nothing compares with a close encounter with a group of habituated mountain gorillas watched over by the great silverback at a relatively cheap cost, the experience will literally draw your heart to the mouth. You will burn with excitement that can't keep you still, knowing that you had the best experience at a cheap cost.
Uganda being a developing country, and with a currency so low, it is probably the cheapest country in Africa that any traveler would ever visit. The budget lodges with outstanding services, cheap, thrilling activities and souvenirs so affordable.
With almost all destinations being low priced, travelers usually face a challenge to choose which one best suits their needs and expectations. However with this guide, choosing the best cheap destinations to tour in Uganda won't be daunting again.
Murchison falls national park. This is Uganda's largest conservation area located in the North western region, covering over 3800 square kilometers. Travelers on a Uganda wildlife safari to this park engage in game drives, launch cruises on the Victoria Nile, watching the Murchison falls; notably the strongest waterfall in the world, nature walks in the park and several other activities that create lifelong memories.
Game drives in Murchison falls national park expose trotters to some of the world's most beautiful wildlife species like the lions, elephants, crocodiles, hippos, buffaloes, Giraffes, Topis, waterbucks and so much more.
Bwindi Impenetrable National Park. The park is popularly known for gorilla trekking; being a home to more than 500 mountain gorillas, which is almost three quarters of the world's remaining total population. Bwindi Impenetrable National Park is comfortably positioned in south western Uganda western, furnishing striking gorilla trekking experiences that take trekkers so close to the endangered apes of the forest. A totally once in a lifetime experience.
Ngamba Island Chimpanzee sanctuary. It is a 95 hectare island located on Lake Victoria. The island is a home to more than 40 orphaned and rejected chimps and the commonest activity done here is chimp tours. A trip to Ngamba Island involves a warm cruise from the lake shores to the islands, covering a distance of about 23km. But the experience here is worth every penny.
Lake Bunyonyi. This is the second deepest lake in Africa situated in south western Uganda in Kabale district, close to the border of Rwanda. Canoeing to over 29 numerous islands on the lake offers an experience like no other. Live like a local while at the lake, taste the local delicacies and spend the free time like a typical Ugandan.
The source of River Nile. It is known that the Nile River is the longest in Africa flowing through more than 4 countries. And on earth, who wouldn't love to have a boat ride to the exact point where explorer John Speke declared to be the true source where this legendary river starts its maiden journey to the horn of Africa.
Lake Victoria. Named after Queen Victoria of England, the lake is still one of the most beautiful places one can visit at very low price. Being the largest fresh water lake in Africa, flocks of tourist come to Uganda to also have a fishing opportunity at his lake. Most trotters go to the lake for relaxation on its white sand beaches, for boat rides on the lake and birding.
Ssese Islands. An archipelago of 84 islands positioned on Lake Victoria is a real time deal for budget tours in Uganda. The main island visited is Bugala Island because of its white sand beaches that attract several travelers for relaxation, sun bathing and swimming.
If it's a cheap tour in Uganda, then it shouldn't miss out on these destinations for memories that can be found nowhere else other than Uganda.