January 25, 2018
Posted by:

Administrator2

Categories:

Blog, Uganda News, Wildlife News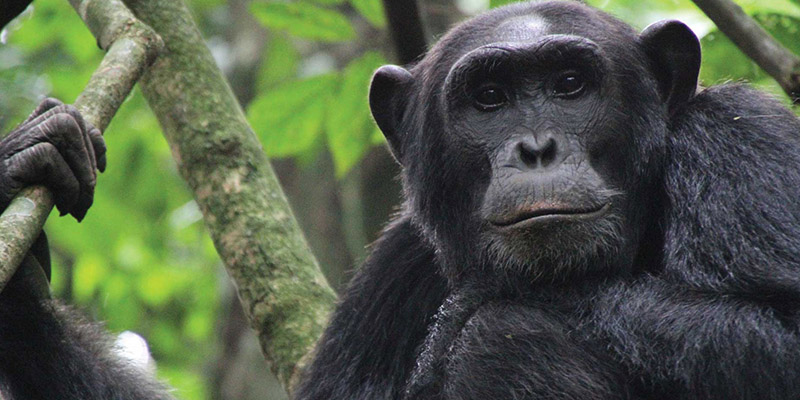 Chimpanzee trekking in Uganda
Uganda's ecological diversity has made it stand as one of the few blessed countries with great populations of primates such as mountain gorillas, chimpanzees, and golden monkeys among others. Chimpanzee trekking in Uganda is done in the chief destinations where the common chimps are well known to be healthily fast growing and have been habituated for human exploration. The chimp safaris feature both chimpanzee trekking where you track the chimps and then stay with them for one full hour after finding them and chimpanzee habituation experience which involves having a full day experience with the chimps. Uganda has over 1500 chimpanzees in total spread in several forests. Unlike gorilla trekking, Chimpanzee tracking is not so challenging because the chimpanzees spend most of their time in tall trees as they feed on fruits. This activity is conducted in the early mornings, so tourists are always advised to prepare in advance of their journey. And if you are thinking of a chimpanzee trekking safari in Uganda, you should count on these places.
Kibale national park is one of the best places to trek chimpanzees in Uganda. The park could easily be called the primate capital of the world. It is mostly famous for it 13 species of primates including chimpanzees. Tracking chimpanzees in Kibale is definitely an experience all on its own and the best thing you shouldn't miss while on a safari tour in Uganda. Chimpanzee habituation experience gives you a chance to escort Kibale's researchers and habituators following chimpanzees throughout their day to day activities. Forest buffaloes, elephants and forest birds can also be spotted thence enhancing your chimpanzee trekking. Kibale forest National Park has consistently remained as the best place in Uganda to trek chimpanzees due to its proximity to Kampala as compared to other chimpanzee trekking sites.
Budongo Forest in Murchison falls national park located in northern Uganda is another chimpanzee trekking spot with the highest number of wild chimps in Uganda. The forest comes forth kibale forest national park as far as best places for chimp trekking are concerned. You can accompany your chimp trek in Budongo forest with a visit to Murchison falls national park and have a game drive to view the breathe taking wildlife of Uganda and a boat cruise on the Nile.
Kyambura gorge located in Queen Elizabeth National Park is another interesting destination for chimpanzee trekking in Uganda. It has one community of habituated chimpanzees made up of about 8 individuals. Chimpanzee trekking is relatively tiresome as most of the chimps keep on jumping from one tree to another given its steep terrain. During Kyambura gorge chimpanzee trek, you can also visit Queen Elizabeth national park and track the tree climbing lions in Ishasha sector.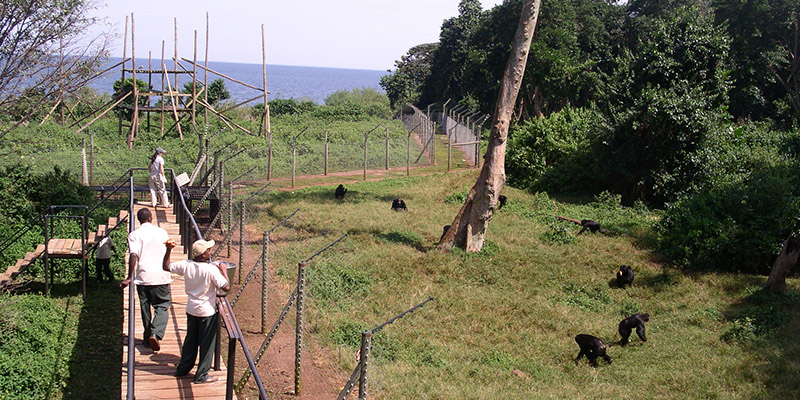 The historical archipelago, Ngamba island chimpanzee sanctuary is another hot spot for discovering orphaned / rescued chimpanzees located in the interior of Lake Victoria. This sanctuary offers protection and rehabilitation to the orphaned chimps. You will have an extremely awesome chimpanzee viewing experience here as you watch these chimps feed.
Uganda still ranks one of the best destinations for primate safaris in Africa, in regard to gorilla trekking and chimpanzee safaris, it is one thing you shouldn't miss in life.