October 23, 2020
Posted by:

Administrator2

Categories:

Accommodation / safari lodges, African safari destinations, African Tours, Blog, Daily lfe, Holiday, Natural Forests, our services, Palaces in Uganda, Top Uganda Safari Packages, Uganda national parks, Uganda Parks, Uganda safaris, Uncategorized, Wildlife News, Wildlife safaris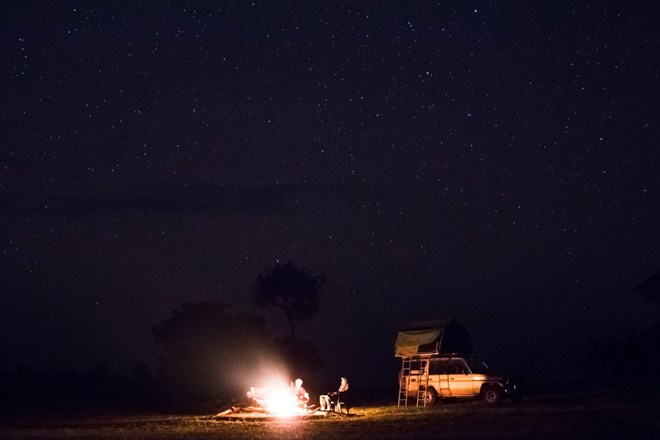 Uganda is one of the beautiful destinations found in East Africa. It is truly blessed with a lot of treasures ranging from good weather, hospitable people, great entertaining cultures, wildlife, man made wonders, Religious symbols a and History among others . All these cannot be exhausted in one day's trip. The night life alone around the city is so wonderful and worth a trial. With this in your bucket list of the day, the wilderness will be eagerly waiting for you with an offer of a camping space as you watch the animals move at night. Camping in Uganda is done in designated places within the parks, forests and game reserves.
Imagine setting up your camp on an island in the middle of a lake or on the rim of a volcano surrounded by forest and watching your neighbors, mostly monkeys, rejoicing around you!
Fortunately, the idea of setting up a flimsy tent in a national Park full of the world's greatest predators may seem to be life risking and scary. Fear not, there are some basic concepts about bush in Uganda that may be of great help to you. You must imagine a tent looks like that of an animal, Close your tent every time you step out of it because animals like hyenas are very curious and will seek for any possible way to enter an open tent and also don't run or shout when you see a wild animal from far or near, just know it's you in their territory
Camping and backpacking is one of the Adventure Tours in Uganda, it draws you near to the closer feel of the mother nature's gift of wildlife, birds, butterflies, flora and fauna .This comes along with a lot of fun and adventure enjoyed by only tourist who look for it. Besides this, camping in Uganda becomes more fun when you are in possession of the following camping Gears; Tents, Hiking boots, Supplies and clothes. The equipment's talked about
should be of good quality for a better experience .Your backpack should have extra pockets on the back to keep items you need to use more often like drinking water bottles, sunscreens, ointment for insect bite and bruises, sunhat and other items. Padded back bag is important for your comfort. Make sure your bag has a lock for safety purposes. Carry the right camping clothes such as warm Jackets, trousers and long sleeved shirts for the Night.
Fire is also one thing that makes a camp life so safe and enjoyable, what you must put in your mind is that you are in another person's territory, a lot of caution must be followed in order to have all the enjoyable experience, Animals in the wild are afraid of fire. From hippos to lions, they know it means death and destruction and so they will search for all possible ways to avoid it. Set your camp fire points and the park guides will camp and light it for you.
As a camper, the benefit you get from camping in Uganda includes, one; watching the sunset over some of the most beautiful landscapes on earth. Hearing a Lion Roar in distance will give you a true understanding of what it means being in the wilderness. Another sweet part of camping is that you get the full joy of a game drive and in most cases tour the park alone hence getting a chance to spot lions, leopards, hyenas, and other various wildlife before they seek refugee from the vehicles that will head their way.
Ugandan bush may seem to have nothing to offer but the people who have tried it a few times refuse to stay anywhere else for nature lovers, it can feel like paradise since it has a lot it offers and also because it is an inexpensive way to enjoy your life. Try Camping in any Ugandan park and fill your world with Joy and Happiness.