November 30, 2022
Posted by:

Administrator2

Category:

Uncategorized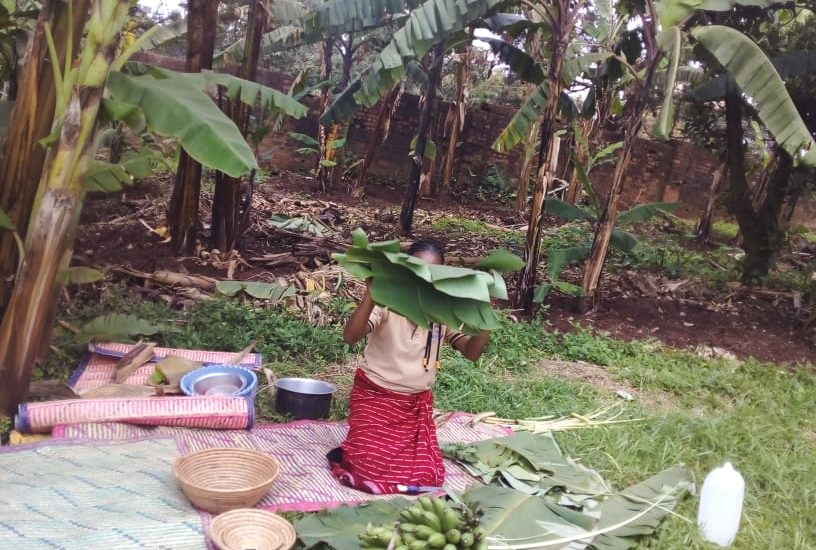 Explore Uganda's Capital city – Kampala and discover its hidden treasures.
Love Uganda Safaris welcomes you to Uganda and particularly the capital city of Kampala. You do not necessarily have to explore rural or upcountry destinations to enjoy Uganda. Uganda's spectacular experiences can as well be found within the city. Are you passionate about amazing cultural safaris? Uganda Kampala city tour has got you covered.
On this tour, you will explore the ancient kingdom of Buganda and enjoy their traditional ways of life including their traditional dances, foods (Luwombo), the Kasubi Royal tombs, the Kabaka lake, the Mengo king's palace, to mention but a few. Additionally, you will visit religious places such as the Bahai temple, the magical Namugongo martyrs' shrine, Col. Muamar Gadhafi mosque, Lubaga Cathedral, etc. You will enjoy the views of the 7 hills that make up Kampala city as well as visiting the Uganda Museum.
All these are accompanied by nice accommodation facilities and amazing coffee and lunch stopovers. The tour gives you a chance to explore the local markets like that of Nakasero from where you will get an opportunity of encountering the locals and get to enjoy their ways of life. Ugandans are hospitable and social people, who do not feel afraid of making new friends. On the tour, of course, you will not miss visiting historical and modern political sites such as the Independence monument and Uganda's parliament.
If you choose to embark on the Kampala city tour, do it wholeheartedly because there will be no magical moments left behind, and no stone will be left unturned.
Brief History and Location
Located on the southern shores of Africa's biggest lake – Lake Victoria, Uganda Kampala city is one of the most visited cities in East Africa and Africa as a whole. Its strategic location, the people, and the fact that it can be accessed by water, air, and road transport means make Kampala an outstanding tourism destination.
Kampala city sits on over twenty hills unlike in the past when it sat on the 7 ancient hills that is Nakasero hill, Namirembe hill, Kololo hill, Mengo hill, Rubaga hill, Makerere hill, and old Kampala hill. All these hills serve religious, political and social, cultural, and economic purposes as evidenced by different administrative, buildings set up there. Sitting at an altitude of 1,200 meters, Kampala city Kampala, Uganda is located at Uganda country in the Cities place category with the GPS coordinates of 0° 20′ 51.3456" N and 32° 34′ 57.0720" E.
The history of Kampala city traces its origin way back in 1890s, a period when the then Kabaka of Buganda had a court located on Mengo and Lubaga hills. The place kept on developing and expanding in size with the coming of outsiders such as the Arabs, European colonialists, and Indians. It was in 1890 that Fredrick Lugard – a European constructed a fort for the British East Africa Company.  Kampala gained the status of a municipal in 1950 and was declared Uganda's capital city in the year 1962. Since then, Kampala city has been through thick and thin characterized by civil unrests and political wars for example the one in which the invasion of Mengo Kabaka's palace by Iddi Amini.
Before the arrival of the British colonialists, the Kabaka of Buganda had chosen the zone that would become Kampala as a hunting reserve. The area was composed of rolling hills with grassy wetlands in the valleys, which was a home to several species of antelope, particularly impala. When the British arrived, they called it "Hills of the Impala".
The language of the Buganda, Luganda, adopted many English words because of their interactions with the British. Buganda translated "Hill of the Impala" as Akasozi k'Empala – "Kasozi" meaning "hill", "ke" meaning "of", and "empala" the plural of "impala". In Luganda, the words "ka'mpala" means "that is of the impala", in reference to a hill, and the single word "Kampala" was adopted as the name for the city that grew out of the Kabaka's hills.
Walking around the foothills of Kampala gives you an opportunity to enjoy scenic views of green tall trees mixed with red and green roofing which are the reason why Kampala is commonly known as the "Green city in the sun."
How to access Kampala city?
Kampala city can be accessed by road, water, and air transport.
By air, Kampala has a direct connection with Uganda's major airport that is Entebbe International airport. Once you have been dropped by an airplane at Entebbe International airport, you can easily drive to Kampala city for just an hour.
By road, Kampala has a direct connection to all the neighboring countries. The roads connect to the borders for example the Kampala – Masaka – Mbarara – Kabale highway connects to the Gatuna border of Rwanda. Using the Kampala – Busia – Kisumu road, you can easily connect to Kenya.
By water, different routes on Lake Victoria can easily connect you to other places like Kalangala and other parts of Kenya and Tanzania. For instance, you can connect to different places via Port Bell in Luziira side.
Using road transport and water transport means to Kampala city gives you an opportunity to explore Uganda's physical features such as rolling hills, wildlife, birds, and plant species as well as wetlands. All these are additional adventure experiences on your Kampala city tour.
What to see and do on a Kampala city tour
The Bulange – Parliament of the Buganda Kingdom and the Royal Mile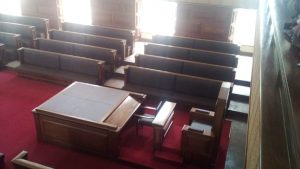 Usually, the Buganda Kingdom Cultural safari starts with a visit to the Buganda Kingdom Lukiiko (Parliament) administrative block at Bulange – Mengo. It is here that you enjoy views of the foreground large statue (Africa's biggest Kingdom Monument) of the reigning King Muwenda Mutebi II, in recognition of his efforts towards the restoration of the Kingdom in 1993. Also in the foreground are flagpoles which at given occasions fly the flags of the 52 clans of the Kingdom of Buganda. Adjacent is the recently completed Masengere which is a commercial building that belongs to the Kingdom.
In the Bulange building is Likiiko – a parliament in which the Kabaka and his ministers have since the old days sat to deliberate upon issues concerning the Buganda Kingdom. The architectural design of this building has proven a spectacular Uganda tour site for many local and international visitors.
You will then walk a straight mile (the royal mile) via Entawetwa roundabout (meaning straight) as you learn about Buganda cultural norms and see sculptures of different animals, plants, birds, and fish associated with Baganda clans and totems.
Mengo palace
At the other end of a ceremonial Royal mile leading from the parliament of Buganda Kingdom, lies the magical Mengo Palace that was built in 1922. The building was duly converted to army barracks, during the reign of Idi Amin in the 1970s. At the gate of this palace is the amazing "Kyoto Ggombolola" –  a traditional fire source that has never burnt out since the inception of the Buganda monarchy/Kingdom; and shall never stop burning least a king is dead. Here is a representation of all Baganda Clans and their respective role in this Kingdom since the time of immemorial as narrated by a royalist at this fire source.
Inside the compound of the palace lies a gun German made that was left by Idi Amin's soldiers during their invasion of the Buganda kingdom. Due to its uniqueness, the Baganda thought that it used electricity and hence named it "Emundu ya masanyalaze" meaning "an electric gun." It is believed that military weapons of that nature were gifted to Amin by his friend the late Col. Muamer Gadhafi of Libya.
You will also encounter the remains of the Rolls-Royce cars that the king of Buganda used to drive back in the days. You will also encounter the amazing cultural banana plantation from where the guides will teach on how to prepare Luwombo and other Baganda traditional meals.
You will get an opportunity of seeing how backcloth making looks like right from the planting of the African fig trees (ficus natalensis locally known as omutuba) to malletting and turning it into a cloth. It is believed that backcloth making started 400 years ago. Currently backcloth products are used in the manufacture of Mercedes Benz cushions and adidas shoes. You will buy something from the shop as a reminder of your cultural safari and a way of giving back to the community.
Here, you will also participate in Buganda's Mweso game and get to learn how it was used by the king to resolve conflicts as well as appointing ministers.
From there, you will visit the emotional but historical Idi Amin's torture chambers. This was built by Israelites in early 1970s but later turned into a torture chamber whereby thousands of Ugandans lost their lives. The darkness in the tunnel can justify the sad stories related to this chamber. Evidence that killing and torture were not only by electrification but also by bullets portrayed in the bullet marks that are seen on the walls. The writings on the walls are breathtaking.
From here, you will visit the Buganda Kingdom Museum just down the palace and enjoy views of the Kingdom map with all the Counties (Masaza). It is here that you will have an opportunity of setting an eye on the pictures of all the kings of the Buganda Kingdom. You will also learn about the construction of Baganda traditional houses. Here you will also have a chance of tasting on some of the Baganda local foods, rest in the tree shades, or grab a cup of locally made coffee at Sanyuka Cultural Center while enjoying traditional dances.
Kasubi Tombs
This UNESCO heritage site was unfortunately burnt down in 2010 and is still in the process of restoration. It was the largest grass-thatched structure in the world and the burial place to several befallen Kabakas / Kings of the Buganda Kingdom. Once finished to its former glory, it will be put back on our schedule of places to visit in Kampala.
      5.  Makerere University
It is one of the most prestigious multinational Universities in Africa with a rich history and remarkable alumni who have studied and taught here such as Prof. Mazirui, Author Paul Theroux and Ngugi Wa Thiongo. Her old colonial structures fused with new contemporary ones make it a great Uganda tour destination worth visiting.
Namirembe Cathedral
If you happen to visit Uganda, then never miss reaching at this religious dome that was originally modeled in 1903 by the Baganda Kingdom Craftsmen in a more traditional style as a single large grass thatched cathedral which was sooner struck down by lightning; but was later replaced by the present magical structure. This Cathedral is part of the Church of Uganda but Anglican and as well known in Uganda most Anglican Churches are very evangelical unlike in the West. This beautiful structure perched on a raised hill overseeing the city Centre offers magnificent views for both local and foreign visitors.
The Kabaka`s Lake
The is the largest man-made lake in Africa; made by Kabaka Mwanga and was supposed to connect to Lake Victoria as an escape route for the Kabaka in case of any attack to the throne; but was not finished and only remained as a royal lake near the palace. This is home to some birds and least a fishing spot as well as place for leisure to many.
Rubaga Catholic Cathedral
The oldest Catholic Cathedral in Uganda, just like Namirembe Cathedral for Anglicans overlooks the city and is a large complex that takes in various functions of the church; surrounded by beautiful botanical gardens dotted with romantic trees and flowers. It is also perched on a hill with a great panorama of the entire city.
Uganda national museum
From Rubaga cathedral, drive to the national museum; which is the biggest and the oldest Museum in Uganda founded in 1908. The Uganda Museum is a remarkable collection of spans; over two million years of human history with a display of Uganda's cultural heritage where one can see ethnological and natural-historical exhibitions. Enjoy an African history, cultures and treasures of Uganda under one roof. This museum is located in kamwokya – Kitante hill; just a few minutes' drive from the city Centre and adjacent to the Uganda Wildlife Authority headquarters.
Bahai temple
Proceed to Bahai temple to visit the mother Temple of the Bahai faith in Africa. This being the only Baha'i Temple in Africa making Uganda a target destination for many tourists.
And just like the faith it represents, the Bahai temple is no ordinary house of worship. Sitting on 52 acres of land, the temple is a unique architectural master piece. Built between 1958 and 1961 on Kikaaya hill overlooking the city Centre, three miles North of Kampala; the building is 130ft and its dome is a 44ft in diameter. It is a nine sided structure which represents togetherness and unity of the faith's biggest tenets. It is perched on a beautiful park-like ground with lots of beautiful trees; most of them fruit tree species plus flowers as well as a green carpet-like grass with clear gazetted paths leading to the dome. This park-like environment attracts many people who sit on the grass and have peaceful moments or hold picnics.
Namugongo Martyrs' Shrines
The Namugongo Martyrs' Shrines is dedicated to 22 young Christian congregants who were brutally murdered by Kabaka Mwanga in 1885-1887 for their allegiance to Christianity. They were beatified in 1920 by Pope Benedict XV and later canonized by Pope Paul VI in 1964. The 22 Martyrs are the only African saints to whom a basilica is dedicated. They are the largest group of saints ever canonized by the Catholic Church. Every 3rd June, the Catholic Church and their counterparts of Anglican persuasion flock this place from all over Africa and the world. Most of them by foot to commemorate this day in honor of these religious heroes.
Col. Muamar Gadhafi Mosque
One of the amazing destinations or stopovers is the Gadhafi mosque at Old Kampala hill. It is the Mecca of all Muslims across Uganda. It is the only place in Kampala from where you call see all the 7 ancient hills that make up Kampala city.
What is the best time to do a Kampala city tour?
Kampala city can be visited all year round, however, depending on what to do you can choose during the dry months or the wet months. For instance, the best time of year to visit Kampala for warm-weather activities is from early June to late September.  
Transport within Kampala city
Transport within the areas of Kampala city entirely depends on the desires and affordability of the traveler. Love Uganda Safaris services offer car hire and transportation services within and outside Kampala city. It is important to let us know of the means of transport you would like to use and the category so that we can prepare for you in advance.
Generally, the standards of Kampala road are good though not matching the world's first-class standard road level. You will drive the one and only Entebbe Express Highway usually known as the "Northern bypass" which is well-developed and gives you scenic views of the surrounding features like Lake Victoria. Within the city, you will meet non-tarmac roads which are usually short-cuts. But they are in good shape. Driving the portholes of Kampala is not a challenging experience, unlike the traffic holdup that is common on Mondays, Fridays, and rainy days. It is good to manage time to avoid missing out on some activities due to traffic holdups.
You can drive around Kampala using a private vehicle or opt for public means. Public vehicles in Kampala make quite a number of stopovers and thus might be the best for someone in the rush. However, using them creates an opportunity for you to enjoy extended views and gives you a chance to interact with locals. This is good for researchers who might want information from the locals. Alternatively, you can have your Kampala city tour using a motorcycle usually referred to as boda-bodas. These are good for dodging traffic holdups hence good for rushing travelers. Be careful before boarding one since they have been used by criminals such as thieves in the past years. See whether the one you are to use has a visible registration number, helmet, reflector jacket, etc.
In Kampala, you do not necessarily have to be at the station to get a taxi, bus, or boda-boda. All you need is to be near the road and stop the bus or taxi or boda-boda. You will easily see taxi conductors asking via the window "Ogenda brother or sister or aunt or uncle?" meaning that "Are you going brother, or sister or aunt or uncle – depending on your age." Do not feel offended when you see them use such words or pointing their fingers in front while looking at you.
Traffic police are usually along the way in Kampala in search of lawbreakers, do not be a victim but in case they have stopped you, do not try to escape as your vehicle's registration number can be put in the bad records of the government. It is good to get out of the car and speak to the officers usually addressed as "Afande" meaning soldier or corp.
Safe-Boda and Uber-Boda are some of the most trusted boda-bodas in the city of Kampala since they can easily be identified and tracked. You will meet quite a number of them with orange helmets and reflector jackets. These make deliveries and can pick you up from your home or hotel within the nearby vicinities. Their applications are available on the Apple store and Android Play store.
Accommodation within Kampala city?
Accommodation in Uganda Kampala city ranges from budget to mid-range to luxury. It all depends on the choice of the traveler and their affordability. Love Uganda Safaris is here to help you choose the most suitable accommodation. If you opt to use a budget accommodation, the rooms are usually self-contained (with toilet and bathroom inside), Wi-Fi is not a guarantee though the majority of them have it, food is good and usually of an African setting but if an early order is made, international foods can be prepared as well. Room services are always good though not as best as those of luxury categories and the general sanitation and security are always good. On the other hand, luxury accommodation in Kampala is always characterized by DSTV, Wi-Fi, good food both local and international and readily available room service and sometimes with additional services like pick-up from the airport.
For more information regarding accommodation in Kampala city, follow the link below; https://www.loveugandasafaris.com/kampala-city-accomodation.html.
What are the climate, weather, and temperature of Kampala city like?
The climate in Kampala is warm, muggy, and overcast. Over the course of the year, the temperature typically varies from 62°F to 82°F and is rarely below 60°F or above 88°F.
The month with the most rain in Kampala is April, with an average rainfall of 9.1 inches. The month with the least rain in Kampala is July, with an average rainfall of 1.9 inches.
In Kampala, the average percentage of the sky covered by clouds experiences significant seasonal variation over the course of the year. The clearer part of the year in Kampala begins around June 6 and lasts for 3.8 months, ending around September 30. The clearest month of the year in Kampala is August, during which on average the sky is clear, mostly clear, or partly cloudy 51% of the time. The cloudier part of the year begins around September 30 and lasts for 8.2 months, ending around June 6. The cloudiest month of the year in Kampala is April, during which on average the sky is overcast or mostly cloudy 84% of the time.
The average hourly wind speed in Kampala experiences mild seasonal variation over the course of the year. The windier part of the year lasts for 3.2 months, from May 6 to August 12, with average wind speeds of more than 5.6 miles per hour. The windiest month of the year in Kampala is June, with an average hourly wind speed of 6.6 miles per hour. The calmer time of year lasts for 8.8 months, from August 12 to May 6. The calmest month of the year in Kampala is October, with an average hourly wind speed of 4.4 miles per hour.
For more information about Kampala's climate and weather, follow the link below; https://weatherspark.com/y/97219/Average-Weather-in-Kampala-Uganda-Year-Round.
The people of Kampala – What is the lifestyle of the people in Kampala?
Kampala city is comprised of multiple tribes and ethnic groups from different parts of the country. Some of these are international since the city is famous for trade, industry, and business. It is in Kampala that you will meet a representative of all of Uganda's over 50 tribes. Both the learned and the illiterate can be found in the city though it is at times difficult to differentiate since they are always mixed up and working. The most commonly spoken languages in Kampala include; Luganda, English, Lusoga, Kiswahili, Lunyankole, Lukiga, northern and Eastern languages, and many others like Chinese, Somali, and Indian languages. It is therefore easy to find someone who knows your language while you are on your Kampala city tour.
The most dominant tribe is the Baganda since the city is the capital of their Kingdom Buganda. It is therefore important to learn some Luganda words and greetings before embarking on the Kampala city tour.
The people of Kampala are social though not the majority of them get excited at visitors or foreigners like other Ugandans in the remote areas. Kampala people generally behave like exposed people who have been to different parts of the world. Yes, they are hospitable but do not get surprised if two or three people do not spare a minute to greet you. They always portray an image of minding their own businesses so you should. However, do not feel afraid to start a conversation or ask for directions or something of that sort.
Safety and Security in Kampala? Is Kampala city safe to travel to?
Kampala is one of the cities in Uganda and East Africa that is safe for all kinds of travelers. Whether you are planning to stay for a short period or a long one, you do not have to be afraid.
The standard of living is moderate and affordable for all kinds of travelers as there are accommodations for all classes.
Regarding security, Kampala usually faces unrest and challenges of riots during election seasons. But in such days, the city is always calm and everybody is doing their business. However, like any other city, there are cases of robbery, theft, murder, and rape in Kampala, so ensure to walk in the company, especially during the night. Call 999 or run to the nearest Police station in case of anything unusual.
What is Ebola Virus Disease Situation like in Kampala city?
There have been a lot of speculations regarding the Ebola outbreak in Uganda, however, it is important to recognize that Kampala is not one of the NO-GO zones. Its boundaries are still open for incoming and outgoing travelers. This has been emphasized by the Ministry of Heath Uganda, The President of the Republic of Uganda as well as Uganda Tourism Board (UTB).
If you are planning a safari to Kampala or Uganda, do not be deceived and cancel it in the name of the Ebola outbreak, the virus is under control.
What is the Covid-19 situation like in Kampala city?
Kampala is one of the cities in the world that were hit by Covid-19 though the number of deaths that were recorded was not all that much compared to other cities. It has experienced the effects of the virus but tremendous success has been registered regarding the fight of Covid-19. This is one of the guarantees to all travelers to Uganda and Kampala that it is well to travel at any time while following the usual covid-19 guideline.
Generally, Kampala is safe for travelers at all the times.
Conclusion
Love Uganda takes the pleasure to introduce to you the amazing Kampala city tour as stipulated above. This tour is the best for cultural travelers and those that may not need to wonder into the wilderness. We are here to tailor-make your Kampala safari with other safaris so that you can have the best experience ever.
Travel with us and explore the green city in the sun – Kampala.