May 17, 2021
Posted by:

Love Uganda Safaris

Category:

Blog, mountains, Wildlife safaris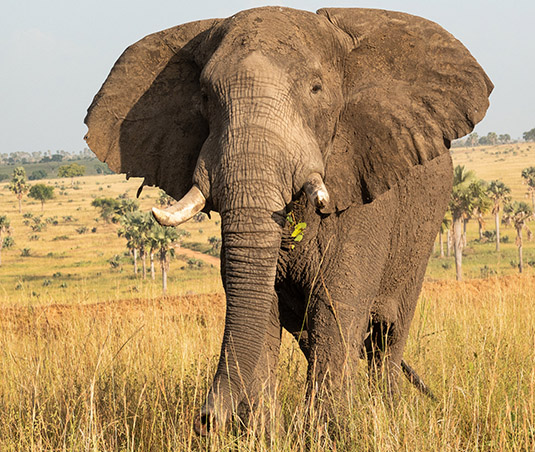 A JOUNREY THROUGH A UGANDA SAFARI
"There is something about safari life that makes you forget all your sorrows and feel as if you had drunk half a bottle of champagne –bubbling over with heartfelt gratitude for being alive"- Karen Blixen ,a quote where an expression and feel of a Safari is narrated. An encounter like this, can be experienced on a Uganda safari.
The pearl of Africa, Uganda is vast with a wide range of hidden gems that have been explored by many and still being discovered by emerging tourists that pick interest in discovering Uganda.
The first explorers and visitors of the pearl, opened the eyes and paved way for more entrance into Uganda.  With the new discoveries, these gave interest to other tourists and explorers to come and experience Uganda.
Despite the fact that Uganda is a land locked country, this hasn't stopped the huge flock of tourists to immerse in its nature beauty on a Uganda safari.
The topography of Uganda has enabled unique safari experiences . With the beautiful landscapes, indigenous tribes, abundant wildlife, mouthwatering cuisines, hospital and friendly people, more to that all have made Uganda safaris a life time experience.
With the wide variety of choices on Uganda safari, a tourist has more options to choose from to fully enjoy an experience in Uganda.  Some tourists get on safaris, from recommendations, Google search, curiosity drive or return visits to the previous destinations.
With the help of many tour operators and travel agencies, arrangement of safaris in Uganda have been made easier. Love Uganda safaris is among the top prominent travel agencies in Uganda. Offering tailor made safaris and tours around Uganda and East Africa, in the countries of Rwanda, Tanzania, Burundi and Democratic republic of Congo.
With the new E trade now in the world, Uganda safaris are currently being booked online, with the help of the interest, travel agents all making travel trips successful. First before a Uganda safari, a tourist first makes an inquiry, followed by a booking, preparations of the tour by the host community and exhaustion on the tour.
For tourists that are interested in lifetime experience packages from Love Uganda safaris, an inquiry in made through the website. Safaris offered include;
Wildlife safaris are among the top preferred safaris in Uganda, with about vast protected areas that include national parks, game reserves and wetlands. These have been a home to number of unique wildlife species, which are experienced by tourists on a Uganda safari.
The big five game are a major highlight on a Uganda wildlife safari, lions are distributed in most of the national parks in Uganda. Queen Elizabeth national is well knew for hosting the tree climbing lions in the Ishasha sector together with the African elephants, the leopards are sighted in Lake Mburo national park.  The cape buffaloes in the virgin plains of Kidepo valley national park and the Rhinoceros in Ziwa Rhino sanctuary, the only home of the white southern Rhinos in Uganda.
Other wildlife species enjoyed on Uganda safari include the Rothschild giraffes, plains zebras, tigers, waterbucks, and the Uganda kob, Sitatunga, warthogs, cheetahs, hippos, Jackson's hartebeests and many more.
Bird watching on Uganda safaris is truly an exceptional activity. For some this activity comes as a complimentary on a safari trip, as after chimpanzee trekking in kibale national park, a birding tour through the Bigodi swamp trails completes the whole birding safari experience.
Uganda has over 1000 unique bird species, some of which are endemic to particular regions. Bird lovers can enjoy the sight to the beautiful bird species at the different birding sites. The shoebill stock is a major high light for most birders on birding trips through Uganda.
Other sighted birds include kingfishers, cranes, honey guide, Shelley's crimson wing, African skimmer, Standard winged night jar, Papyrus gonolek, Goliath heron, pied kingfisher, African fish eagle, saddle billed stork, green breasted pitta, and Grey crowned crane, Black bee eater, red throated bee eater, handsome spur fowl, and hammer kop to mention but a view.
Gorilla safaris are a major selling point on a Uganda safari. Holding the world's half population of the endangered mountain gorillas, Uganda is the best destination to experience and trek the eastern mountain gorillas. For tourists interested in trekking the gorillas on their Uganda safaris, these can be trekked in Bwindi impenetrable national park and Mgahinga national park. These are the only gorillas' destinations in Uganda.
Hiking different mountain summits has been a great achievement for the mountaineering tourists.  The mountain highlights not to miss out a Uganda hiking experience, is a hike to the snow cape summits of the Rwenzori ranges, the rewarding view of the world's largest caldera on mountain Elgon together with the Sipi falls, are worth memories to keep. Mountain Muhavura, mountain Sabinyo part of the Virunga Mountains, mountain Morungule in Kidepo valley national park hiking experiences are not to be missed.
Cultural visits to different local communities; local tribes enhance every Uganda cultural safari. Exploring the different believes of the indigenous local communities and tribes is an eye opening experience. Witnessing how these people live in their communities, life style and beliefs is all experienced on a cultural safari with love Uganda safaris.  Uganda has over 50 different tribes each with its unique culture and traditions worth exploring.
All the above safari experience makes a whole sum adventure in Uganda a life time experience.  A Uganda safari is enhanced with other services that include accommodation facilities and transportation means. There are a number of accommodation facilities established at different touristic   destinations. Accommodation makes traveling on safari's easy, as a tourists doesn't have to worry about where to spend a night after a safari experience.
Accommodation provided ranges from budget facilities , midrange to luxury accommodation. Transfers through out the entire safari, is usually catered for the by travel agencies that have organized the tours for the tourists. With the designed tour packages for the tourists, enroute stop over are made to entice and make the trip interesting.
For the people travelling to the western region of Uganda, a stop over at the equator is one of the most thought of places, for pictures and relaxation. Those that would be travelling to Murchison falls national park , enroute stop over at Ziwa Rhino sanctuary is usually done for Rhino trekking.
With a vast range of attractions , a tour guide on a Uganda safari , is very important. These individuals are well vast about the product knowledge of the different destinations that are visited.  With interesting narratives through out at the entire trip, tour guides keep a trip fun and exciting.
Safaris in Uganda, offer a different experience from other destinations. for tourists that plan for life time adventure, Uganda should be the top destination with love Uganda safaris.