October 23, 2021
Posted by:

Love Uganda Safaris & Tours Ltd

Category:

Blog, Uncategorized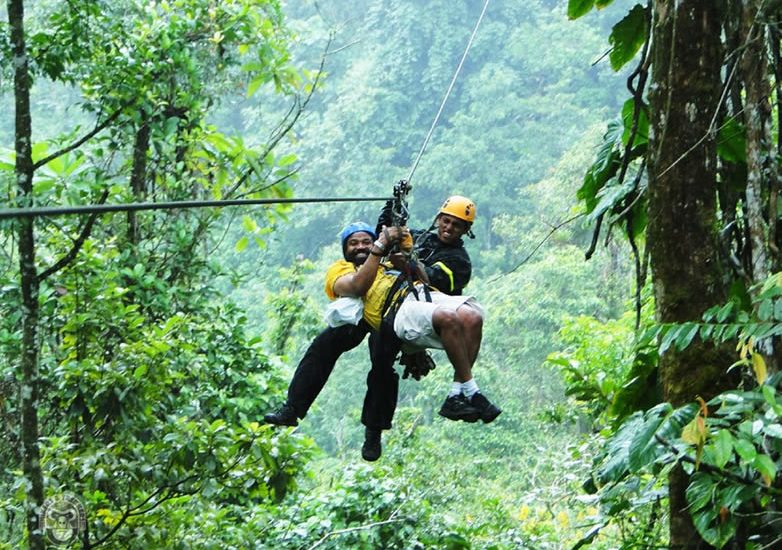 Many see it just as a forest reserve, but Mabira forest goes beyond the dense forests and vegetation.  Mabira forest has grown to becomes, among Uganda's best adventure tourism site.  With a number of fun activities to do and beautiful attractions to see, while in Mabira forest.
This forest is located north of Lake Victoria in Buikwe district, between Jinja and Lugazi. Mabira forest is just 60 kilometers from Kampala, taking a short driving distance of approximately 1 hour and a few minutes.
Mabira is easily accessed by a road transfer from any part of the Uganda. But majorly accessed from Kampala the capital of Uganda. Taking only a few minutes of a road transfer to reach the forest.
Mabira forest is a rain forest, covering an area of 3000 square kilometers. The forest is a great enroute stop over to travelers heading of the adventurous city of the Uganda; Jinja. One may wonder whether a spot over at a rain forest would be worth it on a Uganda safari journey.
The fun, adventurous and exciting activities in Mabira forest, make the forest a great touristic site to visit and explore the fun and beauty that the forest offers. A lot of tourism initiatives have taken place that have led to the establishment of various activities that travelers can enjoy as they visit the forest.
Activities in Mabira forest
There are a number of activities travelers can enjoy while they make a stopover at the forest and these are as follows.
Mangabey tracking
The Uganda mangabey also known as the Lophocebus Ugandae, is a famous primate species that found a home in Mabira. The tracking of the Ugandan mangabey is a special experience, as the trackers get a chance to track eight other primates located in the forest. These include the grey cheeked mangabey and red tailed monkeys. The Ugandan mangabey is an old world monkey specie listed vulnerable. Mabira forest is the only place in Uganda where this monkey specie is sighted. The tracking experience of the Lophocebus Ugandae is a no miss for every primate lovers on any Ugandan primate safari.
 Bird watching
The bird paradise in Mabira forest is a heaven encounter for all bird lovers. The forest is home to about 300 beautiful bird species sighted in its vegetation. Bird species sighted in Mabira forest include; Black and white Casqued Hornbill, African Dwarf king fisher, Blue throated Roller, Forest robin, African Hornbill, Black bellied seed cracker,  African  Pied hornbill,  Speckled Tinker bird, Cassin Hawk Eagle, Great blue Turaco, Toro Olive Greenbul, Red bellied Paradise Fly catcher,  Green Tiled  Bristle bill, Jameson's wattle eye and many more. The forest is a bird haven, bird watchers shouldn't miss visiting, on a Uganda birding safari.
Zip lining
Zip lining across the canopy of the forest  on a 250 meter line is an adventurous activity to dare out.  This is a fun activity that dares out individuals that are afraid of heights, but surely worth trying out. The beautiful fauna and flora of Mabira is sighted while on this 4 hour activity.  Flora and fauna sighted at Mabira include the primates, birds and vegetation of the forest.  The Zip lining activity in Mabira forest is available on arrival at the Griffin falls camp, located just inside.
Nature walks
A walk and hike through a rain forest is a rewarding experience for nature lovers. Mabira forest is endowed with over 312 tree species, together with primates, birds and butterflies, sighted while having a refreshed walk in the forest.  A guided nature walk in Mabira forest is a great opportunity to fully feel the atmosphere of the forest on your feet.
Butterfly identification.
This activity is a great chance to learn and know more about the 218 butterflies and 97 moth species that are found in the forest. A forest guide leads through the walking trials identifying the various butterflies and moths in Mabira. This is a very insightful experience for travelers that would want to know more about the beauties of the forest.
Archery
Archery is one of the newly introduced activities in Mabira  at the Griffin falls camp. Archery is a sport and recreational activity that involves shooting an arrow using a bow. This activity is spiced up at the falls camp with three different archery categories that participants engage and enjoy. The Moving target, Elimination game and quick fire archery sets, make this activity a fun, enjoyable and memorable for every visitor of the forest not to miss out.
An excursion or enroute visit to Mabira forest is such a worth experience every traveler on a Uganda adventure safari to take on. Love Uganda safaris provides the best tour packages to Mabira forest that include the various fun and exciting activities at the beautiful forest.