October 23, 2021
Posted by:

Love Uganda Safaris & Tours Ltd

Categories:

Blog, Hiking safars, Natural Forests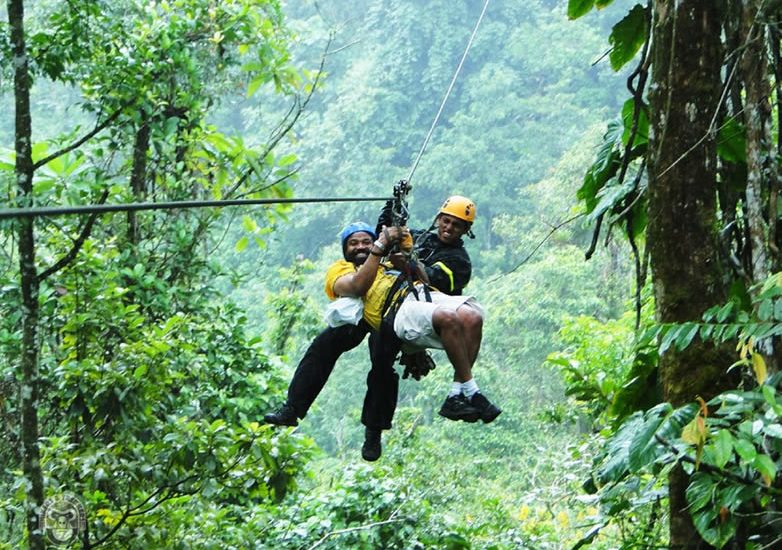 Mabira Forest is a rain forest, covering an area of 3000 square kilometers, 60km from the capital, Kampala. This forest is located in Buikwe district north of Lake Victoria, sitting strategically between Jinja and Lugazi.  It has grown to become among Uganda's best adventure tourism site.
The forest is a great en-route stop over to travelers heading of the adventurous city of the Uganda; Jinja. One may wonder whether a stopover here while on a Uganda safari  is worth it, – yes it is!
The fun, adventurous and exciting activities in Mabira forest, make the forest a great touristic site to visit and explore. In recent years, many tourism initiatives have happened resulting to establishment of various activities travelers can enjoy on their visit.
Activities in Mabira Forest
Mangabey Tracking
Tracking the Ugandan mangabey  can only be done in Mabira Forest. And that is what makes it specials. additionally, trackers see eight other primates located in the forest while on this trail. These include the grey cheeked mangabey and red tailed monkeys. Mabira forest is the only place in Uganda to see this monkey specie, add it to your Ugandan primate safari.
 Bird Watching
The Forest is a birders haven with approximately 300 beautiful bird species. These include; Black and white Casqued Hornbill, African Dwarf king fisher, Blue throated Roller, Forest robin, and African Hornbill. Forgetting not the Blackbellied seedcracker,  African  Pied hornbill,  Speckled Tinkerbird, Cassin Hawk Eagle, Great blue Turaco and many more.
There are many walking trails for birding activities and having a knowledgeable guide is key.
Zip Lining
For the dare devils, Zip lining across the canopy of the forest on a 250 meter line is must do.  Anyone who wants to test their fear of heights should try this one out.
Nature Walks
A walk and hike through a rain forest is a rewarding experience for nature lovers.  A guided nature-walk in Mabira is a great opportunity to fully feel the atmosphere of the forest on ones feet. Nature walks are available for any skill level, from long adventurous walks to gentle meandering strolls through well maintained trails.  Did you know that in every forest in Uganda is a tree that will bring your lover back?
Butterfly identification.
The Forest is home to over 218 butterflies and 97 moth species. This is a very insightful experience for travelers that would want to know more about the beauties of the forest.
Archery
Archery is a sport and recreational activity that involves shooting an arrow using a bow. This is one of the newly introduced activities in Mabira Forest the Griffin falls camp. Recently this activity was spiced up with three categories that participants may engage in and enjoy. They include – The Moving target, Elimination game and quick fire . These make this activity a fun, enjoyable and memorable for every visitor.
An en-route visit to Mabira forest is an experience every traveler on a Uganda adventure safari should take on Contact us for details on a short trip with an overnight stay.