May 20, 2017
Posted by:

Administrator2

Categories:

Current News, Uganda News, Wildlife News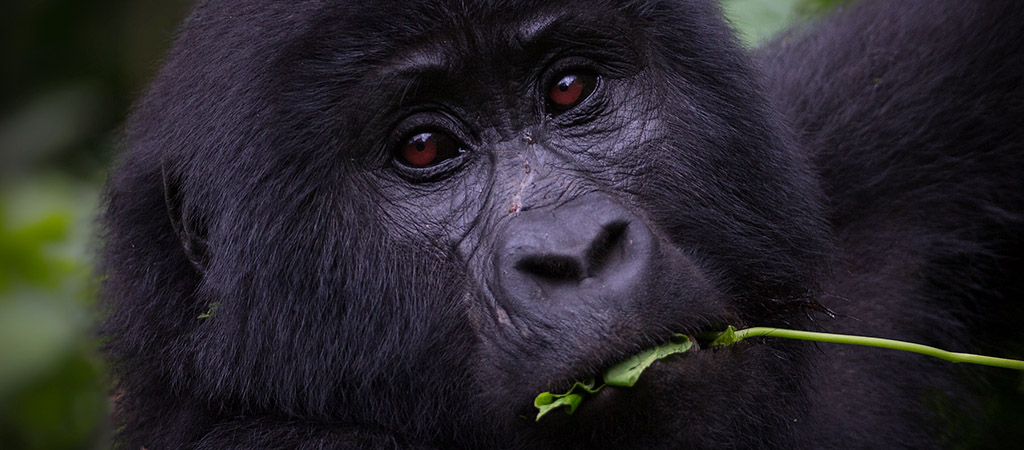 Facts about Uganda: Tips to make a Safari in Africa's pearl
Facts bout Uganda – The Pearl of Africa
Before visiting Uganda, one ought to understand deeply some of the outstanding facts about Uganda; also dubbed the pearl of Africa, this east African country is typically a unique and adorable destination for holidays in Africa and business. In the east of Africa is a country gifted with mesmerizing beauty and nature diversity. Rich with beautiful soils, nature, vegetation, waters, mountains and fascinating creatures; How dare you miss out on a safari in Uganda?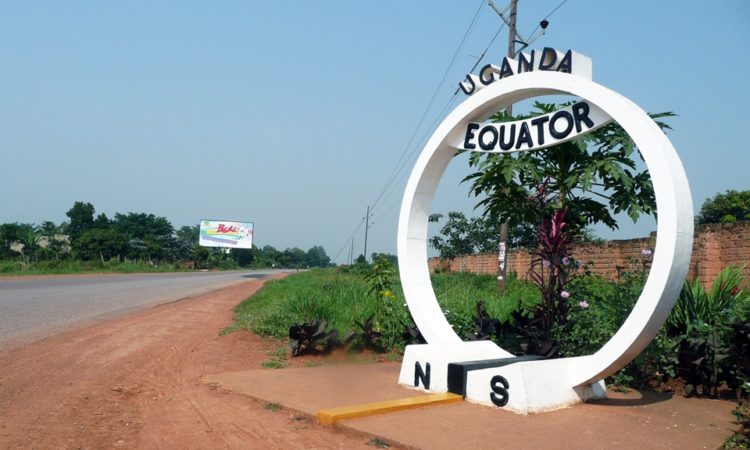 Away from any other country, Uganda is a virgin land with heartwarming hearts filled with hospitable gestures towards anybody that finds their way into this magical land. In addition to its admired background, Uganda in a further unique way is a book in which many stories that anybody wouldn't ever want to miss are embedded. Due to the wonderful outlook, and inside beauty of Uganda, all eyes are on this country that has grown from being an innocent republic in the veer to front its political, social and economic wellbeing.
Indeed for so much in Uganda, you agree with me it's the Pearl of Africa, and below are the exceptional and magnificent facts about Uganda, a country gifted by nature.
The Historical facts about Uganda as a safari destination:
Uganda once a country engulfed by the pre-colonial time became a British protectorate (1894-1962).The pre-colonial times found Uganda a virgin land administered by Kingdom ship .Uganda being one of the last parts of the continent to be reached by outsiders, as Arab traders in search of slaves and ivory arrived in the 1840s.Soon followed by two British explorers. Speke who contributed much to Uganda's history arrived in 1862. Stanley followed in 1875.
The then visit made by Speke and Stanley to (Kabaka) of Buganda Mutesa opened his eyes. The ruler later became so attached to his new visitors in his kingdom which is one of the four strongholds of culture in this region which became firmly established by the mid-nineteenth century. The others, lying to the west, are Ankole, Toro and Bunyoro.
With much appreciation, the existence of these African kingdoms had a profound influence on the development of Uganda during the colonial period being interfered with during scramble for Africa in the 1880s. With fight for separate spheres of interest by oversees states, the lucky Uganda fell in the then hands of the Britain who administered it. During their time, the then Africans were introduced to Christianity, British leadership, education among others and Uganda being crowned a British protectorate (1896-1962).
Buganda remains a significant Kingdom because of the remarkable agreements made between it and the whites such include the 1900 Buganda Agreement among others which greatly saw Buganda and Uganda at the peak of social, economic and political development.
Other kingdoms and chiefdoms that gave a rise to development in Uganda include, Ankole kingdom, Toro kingdom, Bunyoro – Kitara kingdom, Acholi and Teso chiefdoms, among others. Read about cultural tours in Uganda.
Uganda initially rose to fame in the early 1960s after many disagreements, and pressure build-up to allow the establishment of European farms and plantations still in the years before World War I. This made it a point of principle that Uganda is to be an African state. The economics of the protectorate support this policy. Uganda grew prosperous as cotton, introduced by the British, grown with great success by African peasant farmers.
By 1960s, Uganda had brilliant young educated Africans who had learnt much about British rule and later got the urge to liberate this East African country from the British. Britain granted Uganda full internal self-government in March 1962. In the following month Milton Obote of Uganda People's Congress (UPC) got elected first prime minister. It is he who negotiated the terms of the constitution under which Uganda becomes independent on 9th October 1962.
From then, Uganda has changed governments in the struggle to irk Uganda's social, economic and political gestures with the current National Resistance Movement (NRM) headed by His excellence Yoweri Kaguta Museveni.
Under his rule, social, economic and political strategies have been laid thus rising Uganda to fame especially in the Tourism, Sports, Trade and international Relations as concerned with a strong Army uphold that has helped keep Africa at peace through the Uganda People's Defense Force (UPDF)
Therefore Uganda continues working on its target of being a middle income state by 2030 and the sole aim of keeping and making East Africa one, through the East African Community in a bid to rise to fame.
Where is Uganda? Facts about Uganda
Uganda as a country is located in the African continent within the East African region. Uganda covers 197,100 square kilometers of land and 43,938 square kilometers of water, making it the 81st largest nation in the world with a total area of 241,038 square kilometers.
Uganda is surrounded with neighbors of whom it is in good terms with. These are:
Democratic Republic of the Congo – west
Kenya – East
Rwanda – South west
South Sudan – North
Tanzania – South
Uganda's latitude and longitude for the country are 1.1027° N, 32.3968° E. and uses a currency called shillings (/=)
FACTS ABOUT UGANDA:
| | |
| --- | --- |
| Country | Uganda |
| Continent | Africa |
| Capital and largest City | Kampala |
| Area | 241,038 km2 (93,065 sq mi) |
| Population | 38,824,000 (2015 Census) |
| Lat. Long | 1.0667° N, 31.8833° E |
| Official Language | English, Swahili |
| Area Calling Code | +256 |
| Time Zone | East Africa Time Zone (UTC+03:00) |
| Neighbor Countries | Tanzania, Kenya, Rwanda, Democratic Republic of the Congo, South Sudan |
| Internet TLD | .ug |
| Currency | Ugandan shilling (UGX) |
| | |
THE GEOGRAPHY OF UGANDA
Geographically, the gallant Uganda is a land locked country but with excellent relief. The pearl of Africa is dubbed with different beautiful gifts which make the relief of Uganda appreciable. With some areas of Uganda being mountainous, a creation of beautiful scenery lives the country adorable. The mountainous zones lift the relief of Uganda through provision of rains, support mining sector and tourism.
With some parts covered by the plateau, People in Uganda never regret for settlement. In fact the existence of great relief has prompted it to even become more hospitable towards refugees due to land that can accommodate people to live peaceful.
Uganda is a land of shimmering lakes and turbulent rivers, with over a third of the country covered by water. Lake Victoria, on the southern boundary is the largest lake in Africa and the source of the River Nile. Uganda too is gifted with Lakes, Rivers, and swamps among others which generously contribute towards Uganda's relief. These are accompanied by fresh rainfalls in Uganda one thing that is not in other countries.
UGANDA'S UNIQUE FEATURES: FACTS ABOUT UGANDA 'S GEOGRAPHY
Being strategically located, Uganda has so much fascinating features that you deserve to make a safari for you to witness.
Uganda is also gifted with Lakes, Rivers, equator, mountains, the rift valley, hills, Hot springs among others. The biggest Lake in Africa being Lake Victoria sits right in Uganda with endless activities on it such as tourism for fishing safaris, boat cruises and others.
Uganda is gifted by Hot springs. These all-time features have attracted many tourists to make endless safaris to Uganda, with the hot springs being the first priority.
When making a safari plan to Africa, don't forget to add Uganda on your bucket list; you can enjoy the best out of a safari in Uganda, by exploring the majority of endless tour attractions.
UNIQUE TOUR FEATURES IN UGANDA:
| | | |
| --- | --- | --- |
| LAKES | RIVERS | MOUTAINS |
| Lake Victoria | River Nile | Mount. Rwenzori |
| Lake Kyoga | River Katonga | Mount. Elgon |
| Lake Kwania | Kazinga channel | Mount. Moroto |
| Lake Albert | River Sezibwa | Mount. Muhavura |
| Lake Katwe | River Kafu | Mount. Morungule |
| Lake Buyonyi | River Semuliki | Mount. Gahinga |
| Lake Bisinia | River Kagera | |
| Lake Mburo | River Nkusi | |
| Lake George | River Mayanja | |
| Lake Edward | | |
WILDLIFE IN UGANDA: FLORA AND FAUNA FACTS ABOUT UGANDA
As a country of many wonders, Uganda has a lot to offer to its people and even visitors who are hospitably welcomed as tourists. A country gifted by nature, with so much thrilling adventures and attractions, the diversity of its beauty emanates from the enticing nature.
At the beginning of the 20th century Winston Churchill, a British colonial officer on a visit to Uganda said "…for magnificence, for variety of form and color, for profusion of brilliant life – plant, bird, primates, insect, reptile, and beast – for the vast scale… Uganda is truly "the pearl of Africa. Uganda, in the heart of East Africa, is full of the wonders of nature. With landscapes ranging from snowcapped peaks like Rwenzori, through broad savannah and tropical rainforests to arid deserts, as well as significant wetlands, Uganda is undoubtedly a special place. Nestling in the western arm of the African Rift Valley, Uganda has flora and fauna species found in East and West Africa, as well as an amazing range of its own endemic species.
Uganda's wildlife is sensational and, because of current conservation programs in Uganda, stocks are increasing annually. Tourists come from all over the world to see some of the more than 3,463 species of birds. These are complemented by stunning clouds of butterflies and moth. In all areas of the country the flora is impressive: whether it is the high montane forest or grass covered river banks, the beauty of the plants and flowers will overwhelm you.
When you discover Uganda is like experiencing Africa at its most spectacular. With a sizeable part of the country now protected through national parks and conservation areas, visitors have the choice of great undertaking a tour safari in Uganda, hiking in the mountains, gorillas trekking safari in Uganda or just walking by the river banks. Whether you are out to explore or simply to relax, Uganda's natural attractions will leave you touched by Africa's magic spell. The animal and plant life in Uganda is a diverse lot. The cooler western highlands contain a higher proportion of long grass and forest. In the extreme southwest, however, cultivation is intensive even on the high mountain slopes. In the drier northern region, short grasses appear, and there are areas of open woodland; thorn trees and borassus palms also grow. The flora of Uganda is divided mainly between dense forests of Mvuli trees and expanses of tall elephant grass. Thus, enhancing opportunities to undertake nature walk safaris in Uganda.
On the other hand, Fauna in Uganda comprises of animals, birds, insects and also fish. The inventory of animal fauna is almost endless; however, the chief of them are the gorillas, chimpanzees and the black rhinoceros. Some of the other animals that form a part of that list are leopards, elephants, lions, crocodiles, hippopotamuses, buffaloes, giraffes, and zebras, various species of antelopes, gazelles and topis. The Uganda kob is a specialty of the country. At least 6 mammal species are found only in Uganda. Birds are equally plenty. The birds of Uganda include the crowned crane (the national emblem), bulbul, weaver, crow, shrike, heron, egret, ibis, guinea fowl, mouse bird, lourie, hornbill, pigeon, dove, eater, hoopoe, darter, lily-trotter, marabou stork, kingfisher, fish eagle, and kite. Having a variety of bird life in Uganda has led to emergence of ultimate African birding safaris in Uganda.
There are relatively few varieties of fish, but the lakes and rivers contain plentiful stocks of tilapia, Nile perch, catfish, lungfish, elephant snout fish, and other species. Crocodiles, too, are found in many areas and are particularly evident along the Nile between the Kabalega (Murchison) falls and Lake Albert. There is a wide variety of snakes, python, green snakes, black but the more dangerous varieties are rarely observed; presenting great opportunities for fishing safaris in Uganda.
At least a visitor will not miss to see all these on any Uganda safari vacation.
FACTS ABOUT UGANDA CULTURE / PEOPLE
A handshake is a paramount gesture as a culture act in case you meant any Ugandan in Uganda.
Uganda has a very strong cultural heritage which is so vital to acknowledge. Many regions in Uganda have kingdoms including Buganda, Busoga, Bunyoro and Toro.The beautiful people of Uganda are remarkably hospitable and hail from a diversity of rich cultures and life styles where each tribe has its own traditional dance ; The baganda perform their kiganda dance,The banyankole perform their Kitagururo dance , the Banyoro have their Runyege , Acholi have the Bwora and Otole dances . The Alur people from the West Nile have the traditional Agwal dance, Bagisu have the Imbalu dance during circumcision ceremonies and many other dances by many different tribes.
It should be still noted that the nature of Uganda's heritage surely has attracted more people for all centuries ranging from the early British colonial masters, neighbors and oversees strong holds like the Queen of England, The pope, the different presidents of different nations the world has ever known among others.
Culture in Uganda is so diversified as seen in what is termed Uganda Cultural safaris where information and facts about Uganda cultural organizations, role and contributions is put forward for people who find it relevant to support Uganda through tourism to discover the true deep roots of Ugandans
Taking a tour to cultural sites In Uganda or safaris will include visiting the royal palace of Buganda and the Buganda parliament. Other palaces include Toro palace, Busoga palace, Bunyoro palace and other palaces across numerous chiefdoms and kingdoms. Safaris in Uganda include places like, sites and eco-tourism in Uganda.
Further you cannot miss to undertake a cultural tour to Uganda's museums that hold match of Uganda's historical gestures and symbols with things like the first vehicle in Uganda, the ancient musical instruments among others coupled with historical tools and numerous articrafts that were used in the past. That is from the pre-cambrian ages to the recent past and the royal drums. Most of these found at the National museum and other regional museums.
So when you make a cultural safari to Uganda, expect more than you expect to see. Uganda gives you an opportunity to even admire its rich dress-code with different cultural wears like the Gomesi, Mushannana, and backcloth made wears among others with which you can buy to experience a sense of belonging
THE VEGETATION OF UGANDA
Uganda is still one of those few countries labeled "Green". The case in point to why it's still called "The Pearl of Africa" is because of the nature and beauty of Uganda's vegetation.
Uganda's vegetation or Flora takes up the Ugandan forests of which provide a cool unique sight of thrilling beauty. Some of Uganda's forests include Budongo, Mabira forest of which these provide a homestead to wildlife initially the other reason for endless Uganda Tours by Tourists to Uganda
The green plant cover involves tall, thick, short cover plant which enables them to support birding and even provide food to most animals, especially primates; making chimpanzee and gorilla trekking safaris a common activity in the lush forests of Uganda.
The varied scenery further includes tropical forest, a semi-desert area in the northeast, the arid plains of the Karamoja, the lush, heavily populated Buganda, the rolling savannah of Acholi, Bunyoro, Tororo and Ankole, tea plantations and the fertile cotton area of Teso.
With a multiplicity of green savannah lands, with green pastures, trees, grasses among others; A lot of activities take place within the savannah lands.
FACTS ABOUT UGANDA FOODS AND DIET
In Uganda, Meat or chicken stews are the most popular in Uganda served with rice, chapatti, ugali (a stiff maize porridge) or matooke (a cooked plantain/banana mash). For a sweet dish, locals and Tourists enjoy a type of doughnut called mandazi.
Being a land blessed with the largest or biggest lake in Africa, together with other water features. The lakes Victoria, Kyoga and Albert provide Uganda with another nutrious dish, fish which is as well an important food. Local fish include the Nile perch, tiger fish and the ngege tilapia. A favorite recipe serves tilapia with a peanut sauce.
With our ancient of style of cooking, the most sweet above all is the Luwombo of all types that is to say Luwombo of meat, chicken, goat's meat, turkey and now fish luwombo. When you move to the west, you cannot afford to Miss "ESHABWE"
People in Uganda accompany their meals with much soft fizzy pops which are widely drunk in Uganda for cold drinks, with lager beer the most popular alcoholic beverage. Though many Ugandans grow coffee beans for a living, chai or tea is the favored hot drink, brewed very sweet and milky.
Sometimes a glass of juice from different fruits is blended to give that cool smoothie to your threat among which you can order for a glass of Butunda, Munanasi, bushera and so much more.
Of recent, Uganda was rated best Chapatti eating and making country therefore the beautiful food for all ages can be made with meat, salads and many more giving you a classic taste. For Uganda's food / culinary tours, you cannot miss out on food events like Agricultural Expos, the Rolex Festivals and wines among others.
Indeed when you make a Uganda Tour, expect to taste the best African cuisine at all times with the now western foods added on the menu.
FACTS ABOUT UGANDA WEATHER AND CLIMATE
Uganda has gentle and conducive weather conditions and very cool climate that Ugandans and tourists are subjected to. Uganda consists of the tropical climate, with temperatures ranging from 21-25°C (70- 77°F), apart from in the mountainous areas, which are much cooler; the top of Mount Rwenzori and Elgon are often covered with snow. The hottest months are December to February. Evenings can feel chilly after the heat of the day with temperatures around 12- 16ºC (54-61°F).
March to May is wetter and warmer, while December to February is hotter and drier and it can sometimes get as hot as 96.8°F
Uganda experiences two different seasons which are, 2 Dry and 2 Wet seasons. The dry seasons in Uganda are the best times to visit, with June, July and August being more ideal as it is relatively warmer. Uganda's two dry seasons are the busiest in the country, because it is in these months that are best for gorilla trekking and white water rafting. Travelers, tourists visiting from December to February or June to August should expect to pay much from Uganda.
On the other hand, visiting Uganda during wet seasons is also adventurous because you get to see the more green sceneries and take safaris to either National game Parks in which animals are not scattered due to presence of green savannah land everywhere so it's easier to catch a sight Uganda's wildlife.
During Wet days, more activities like Farming taking place since Uganda is an agricultural country moving towards a middle income state and more rainfall is evident during this time. So as a traveler, one of the items to always carry is an Umbrella, Rain Jacket among others.
Further during wet season, on the lakes and rivers of Uganda, more intermittent rains start at this time. Game viewing is excellent over short new grass of the plains. Spring-like conditions are moderated by cool nights.
Indeed Uganda gives you an excellent option to choose between your most convenient season and time and make things happen to fully enjoy a tour in Uganda.
Getting to Uganda:
The major get way / entry point to the interior of Uganda is through Entebbe international Airport; which lies just 40 km from the capital Kampala. Uganda is served by a number of international airlines including; Brussels airways, South African Airways, Kenya airways, Turkish airlines, Rwandair, Fly emirates and many more which have helped in the movement of safari tourists to the country. The customs and the immigration officials are polite and efficient, and a visa for those who require one and this can be purchased on the spot at airport. The place has also got foreign exchange and ATM facilities which are available at the airport, which is also serviced by several shops and restaurants. Most mid-range to upmarket hotels in Kampala and Entebbe will arrange airport transfers by request, as will any tour operator based in or around the capital.
Travel requirements to Uganda:
A certificate of yellow fever vaccination is required. All visitors should take malaria prophylactic drugs. It's also advisable for the safari tourists to drink bottled rather than tap water. The unit of currency is the Uganda shillings. The US dollar is traditionally the hard currency of preference, but Euro and pound sterling are also widely accepted. The hard currency cash can be changed for local currency at the banks and the private bureau de change in all large towns, but travelers' cheque are not widely accepted outside Kampala. The local currency can also be drawn against visa and other major credit cards at selected ATMS in Kampala, at Entebbe International Airport, and in a few other large towns.
Languages to use while in Uganda:
The educated Ugandans are generally fluent in English, which is the official language. Of the 30 plus different indigenous languages, Luganda serves as something of a lingua franca. One other major international language used in Uganda is Kiswahili which is used throughout the East African countries.