March 24, 2022
Posted by:

Love Uganda Safaris & Tours Ltd

Categories:

Gorillas, our services, Special Offers, Uganda News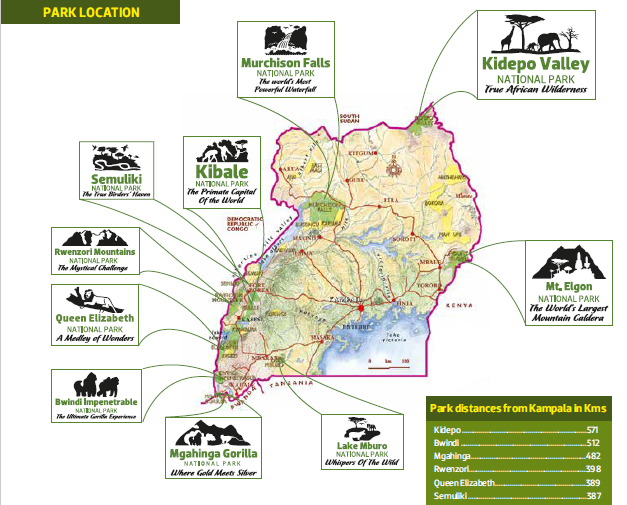 NEW UWA TARIFF
On 11th March 2022, we were delighted to receive the new-UWA-tariff which has been in making for a while. As soon as we received the tariff, we immediately noticed the Uganda gorilla permit fee is unchanged. It has been maintained at $700 for Foreign Non- Residents and $600 for Foreign Residents. This comes as excellent news for the tourism industry especially since we are all striving to get back up during this post-Covid season.
A Few Changes
The new Uganda Wildlife Authority conservation tariff shall be effective on 1st July 2022 until 30th June 2024, which is a two year period. Most activity fees have been unchanged except for Murchison Falls which has had a $5 increment. Over the last few years, Murchison Falls has seen some development which has subsequently called for the said increment. Additionally, the parks classification has been raised to A plus. The visit to the top of the falls also now has a fee. Previously, only the hike to the top was charged a $15 fee. Visitors that wished to see the falls up-close drove there for a picnic free of charge.
The top of the falls is vantage point to witness the River Nile forcing its way through a narrow gorge 23ft wide  plunging 141ft down. The falls also have a permanent visitor – a rainbow.
One notable change in Murchison falls that may have led to an increased entry fee is the newly constructed bridge. This bridge is connecting the south and north ends of the park rendering the ferry out of service.
Other unchanged fees include the chimpanzee tracking and habituation fee, gorilla habituation, golden-monkey trekking and habituation. Aside from primate watch activities, guided nature-walks in protected areas, experiential tourism, the batwa-trail experience fees have not changed either.
The good news carries even extra good news because on each purchased Uganda gorilla permit is a day's free entry pass to Mount Elgon National Park and TSWR. The offer however does not cover the activity fees in these protected areas.
Brief about gorilla trekking
Gorilla trekking in Uganda is a worthwhile activity especially for those that love outdoors. It also the go to activity for those that don't mind getting a little sweaty. A gorilla trekking permit is valid for a day hence making it a days activity. However vast travelers that have seen these gentle giants also do suggest at least visiting twice. The first time is exciting, the second time is for taking it all in.
What is needed is to book a gorilla trekking permit with us. We will arrange comfortable transportation, accommodation and all other logistics to make a trip of a lifetime.
Uganda has over half of the remaining mountain gorilla population. These gorillas are distributed among four different areas or starting points. These are:
Bwindi Forest that includes Buhoma and Rushaga
Ruhija sector
Mgahinga Forest.
We would like to give assurance to our guests who have already finalized with their safari plans that the increased fees shall not affect any itinerary. Furthermore, all quotation/prices shared with potential clients shall remain unchanged.
Love Uganda Safaris has got all our visitors covered in the safari department. We organize Gorilla trekking, wildlife trips to the savannah parks of Queen Elizabeth, Murchison Falls, Lake Mburo, Semuliki and the deserted Kidepo Valley National Park. An excellent safari and tour experience can be to either one of those alone. Or coupled with primate trekking and some adventure along the way.
Here's some inspiration for a trip to Uganda.
Bwindi Forest National park
Mgahinga Gorilla National Park