March 21, 2019
Posted by:

Administrator2

Categories:

Gorillas, Holiday, uganda gorilla tour, Uganda safaris, Wildlife safaris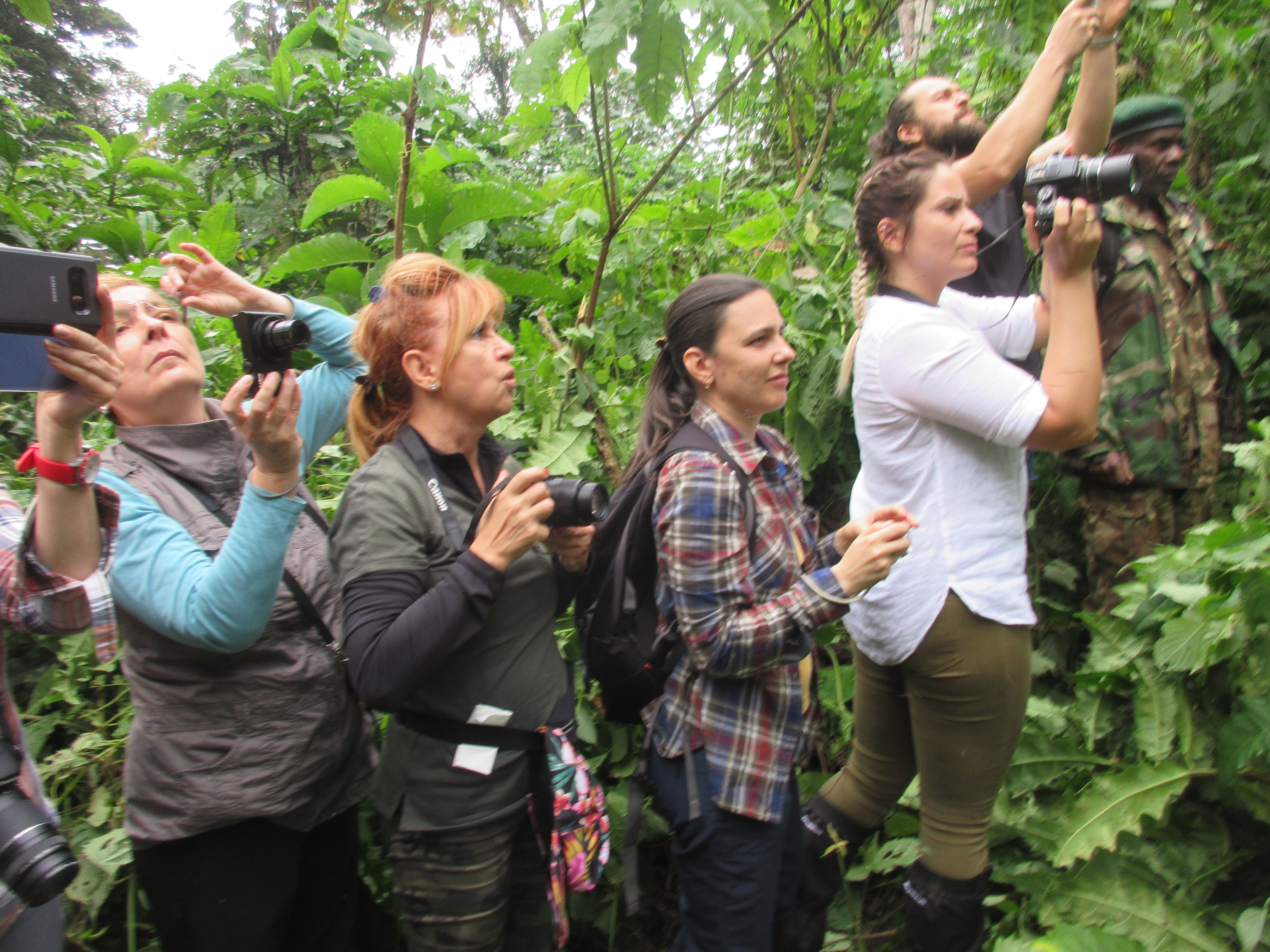 Filming Tours in Uganda. A New Trend of Travel!
Uganda is currently taking on filming tours as a new trend of Travel. From the time of the "Black Panther" movie, there has not been any relaxation in trend.
Filming tours in Africa had for long been locked up in South Africa, probably because it opened up to improved infrastructure and tourism before any other African country, this also saw the shooting of the "Ghosts and The Darkness".
The African wilderness countries of Egypt, Niger and Nigeria became second to South Africa. They have recently been attracting more filming companies and movie stars. In East Africa, Kenya and Tanzania have been marketed worldwide as epic filming destinations. Many movies have been shot at the East African coast, wildlife sanctuaries and national parks in Kenya and northern Tanzania.
Even though Uganda is the pearl of Africa, with vast landscapes, numerous wildlife parks and sanctuaries, mountains so high in the clouds, people too beautiful to the eyes, the equator and anything that would be perfect for a movie shoot, it has been left out, not being given full priority.
However, in the recent years, Uganda has become a favorite location for Hollywood and Bollywood movie makers. Quite a good number of comedies, documentaries and feature films have been produced here.
Filming tours in Uganda have majorly been limited to Gorilla filming, where tourists on gorilla trekking safaris are given a chance to record short videos and also take photographs of the mighty apes for memories.
For commercial purposes, one has to organize a filming safari through the Uganda Wildlife Authority. Whether it's a media production crew or professional film maker, you have to submit application forms with all your intentions well outlined.
A group of 8 trekkers is allowed to see each gorilla family per day, in case of more members, negotiations are done with the Uganda Wildlife Authority which also helps you to clear the filming equipment at the sole international airport in Entebbe.
With the increased exposure of Uganda's once hidden beauties, other filming opportunities have been recognized in the country. Talk of the wildlife documentaries in Kidepo valley national park; the only true African wilderness.
Beautiful sites like Lake Bunyonyi were featured in the "Black Panther" movie as the Wakanda land. Recently popular world rapper was in Uganda's Murchison falls national park for a music video shoot with his wife Kim Kardashian and entire team. All these were great seductions for more filming tours in Uganda.
The State minister for Tourism, Honorable Kiwanda flagged off a group of Bollywood members to Kidepo valley national park for their filming tour in Uganda. Several tour operators are now trying so hard to tap into this new tourism trend.
Filming tours in Uganda furnish opportunities for the film stars to connect and interact directly with the local communities, it's not just about filming, but also exploring the mesmerizing beauties of the pearl of Africa.
Note that besides filming tours in Uganda, destination Uganda has so much to offer, from the gorilla trekking safaris, wildlife tours, cultural trips, culinary tours, hiking safaris to city tours, Uganda simply got something for someone on any safari in Uganda.
Thinking of close encounters with some of the world's most beautiful wildlife, Uganda is the perfect solution. Game drives in Uganda offer the best opportunities to for viewing the overwhelming landscape spotted with unique wildlife species.
If you had not planned your Uganda safari, it's high time you did one. And for the filming tours, it's the best site you can ever shoot a movie from, just test it.