October 10, 2018
Posted by:

Administrator2

Categories:

Gorillas, Rwanda News, Rwanda Safaris, Wildlife safaris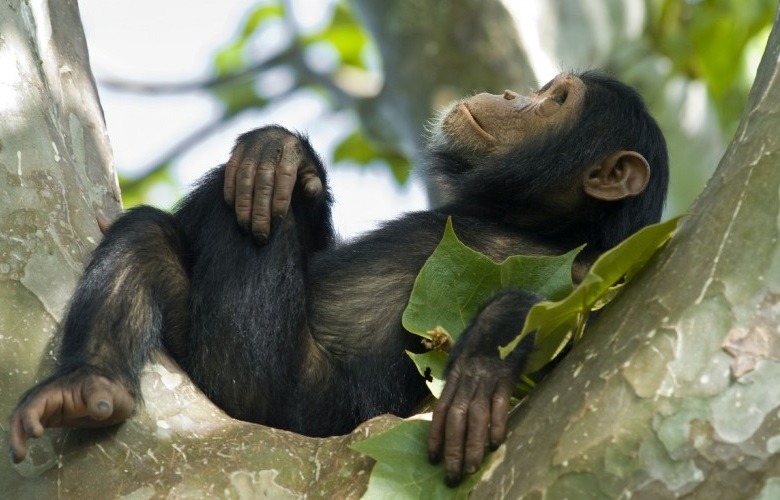 Chimpanzee tracking in Nyungwe forest national park, Rwanda.
A number of travelers are flocking to Rwanda because of gorilla trekking in Volcanoes National park; however, there is much more to spot in the land of a thousand hills than just the endangered mountain gorillas. Other people would love to trek gorillas in Rwanda but due to high price of permits, they are discouraged and end up not visiting Rwanda. But here is the good news, chimpanzee tracking in Rwanda is affordable and when done, it offers astounding memories to whoever indulges in this experience.
Trekking chimpanzees in Nyungwe forest national park is so different from gorilla trekking because chimpanzees are endlessly moving around and at a high speed and also jumping from tree to tree making lots of noise. Just like mountain gorillas, visitors are given up to 1 hour to observe them play, photograph and learn about their daily life.
In Nyungwe forest national park, the chimpanzees are the most popular and core wildlife attraction, plus other primates, such as black and white Colobus monkeys, baboons, L'hoest's, Vervet monkeys, etc.
Nyungwe is one of Africa's oldest montane forest and it accommodates about 13 species of primates, including over 500 chimpanzees and when travelers go through the forest, they hear the whoops and cackles of L'hoest's and black faced vervet monkeys. The journey is almost 5 hours' drive from Kigali to Nyungwe forest.
Since chimpanzees in Nyungwe forest are not habituated, the challenge travelers face when tracking is to find them and they are somewhat shy. The chimpanzees in Nyungwe forest show a lot of curiosity and eagerness to guests when they are around them.
Human beings share 98% of their DNA with chimpanzee hence making them more fascinating to observe, especially when they display their human behavior. The established paths are a bit few and vegetation is denser giving the guest a right of way to discover the astounding chimpanzees on one's own, which makes the encounter more exciting.
Chimpanzees are different from other primates because they don't live in troops but instead for communities of up to hundred individuals which roam the forest in small socially mobile sub groups that often revolve around a few close family members. Chimpanzees are like humans because the male chimpanzee normally spends its entire life within the same community, but the female chimpanzees are likely to migrate into another neighboring community at some point after reaching the adolescence stage.
In Rwanda, only 64 chimpanzee permits are issued per day and only 8 people are allowed to trekking the chimpanzee per day in Nyungwe forest. Guests that wish to track the chimpanzee in Nyungwe forest, it is advisable to book a permit in advance.
Chimpanzee trekking in Nyungwe forest national park is an incredible adventure travelers shouldn't miss when they visit Rwanda though it is not the only activity done in Nyungwe forest. This forest is also a birding haven in Rwanda and it provides shelter to rare birds which you can't spot elsewhere, this forest also shelters the only canopy walk trail in east Africa and many others.
Nyungwe forest grants travelers a double experience where they enjoy the different primates as well as having ultimate birding experience of which you can't get elsewhere in Rwanda.