Nyungwe Forest National Park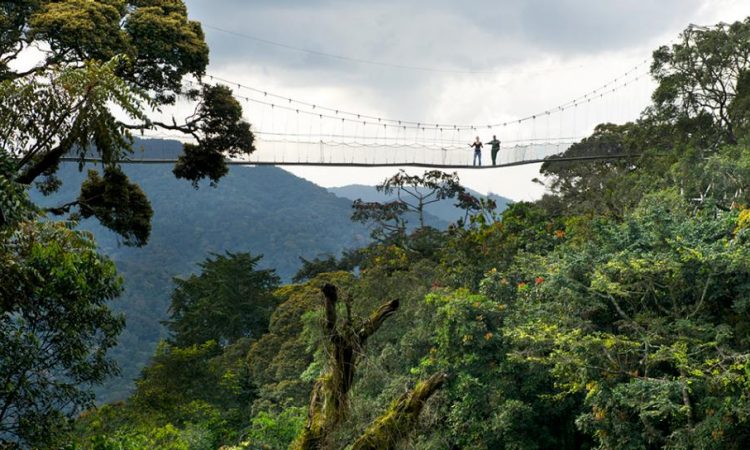 Nyungwe Forest National Park is placed in the southwestern Rwanda, at the border with Burundi, south, and Lake Kivu and the democratic Republic of Congo to the west. It is probably the best preserved rain forest in the mountains throughout Central Africa.
It's also located in the watershed between the basin of the river Congo to the west and the basin of the river Nile to the east. It establishment is way back in 2004. So, it covers an area of approximately 970km of rain forests, bamboo, grassland, swamps and the bogs.
This Park has a wide diversity of animal species; making it a priority for conservation in Africa. The park also contains 13 different species, 257 bird species, 1068 plant species, 85 mammal species, 32 amphibian and 38 reptile species.
The Park also reaches its maximum altitude of 3000m above sea level. It is of particular interest for the presence of colonies of chimpanzees and Angola colobus. The primate species also include; chimpanzees, Adolf Friedrich's Angola colobus, L'hoest Monkey, Silver monkey, Golden monkey, Red tailed monkey. More of them include; Dent's Mona monkey, Olive Baboon, Grey checked Mangabey and many more.
Important to Note!
A reservation requires a deposit of 30% of the total price.

The deposit is fully refunded if the booking is cancelled up to 45 days before arrival.

Balance should be paid 60 days before arrival.