July 12, 2017
Posted by:

Love Uganda Safaris

Category:

Blog, Current News, Holiday, Rwanda News, Special Offers, Uganda News, Wildlife News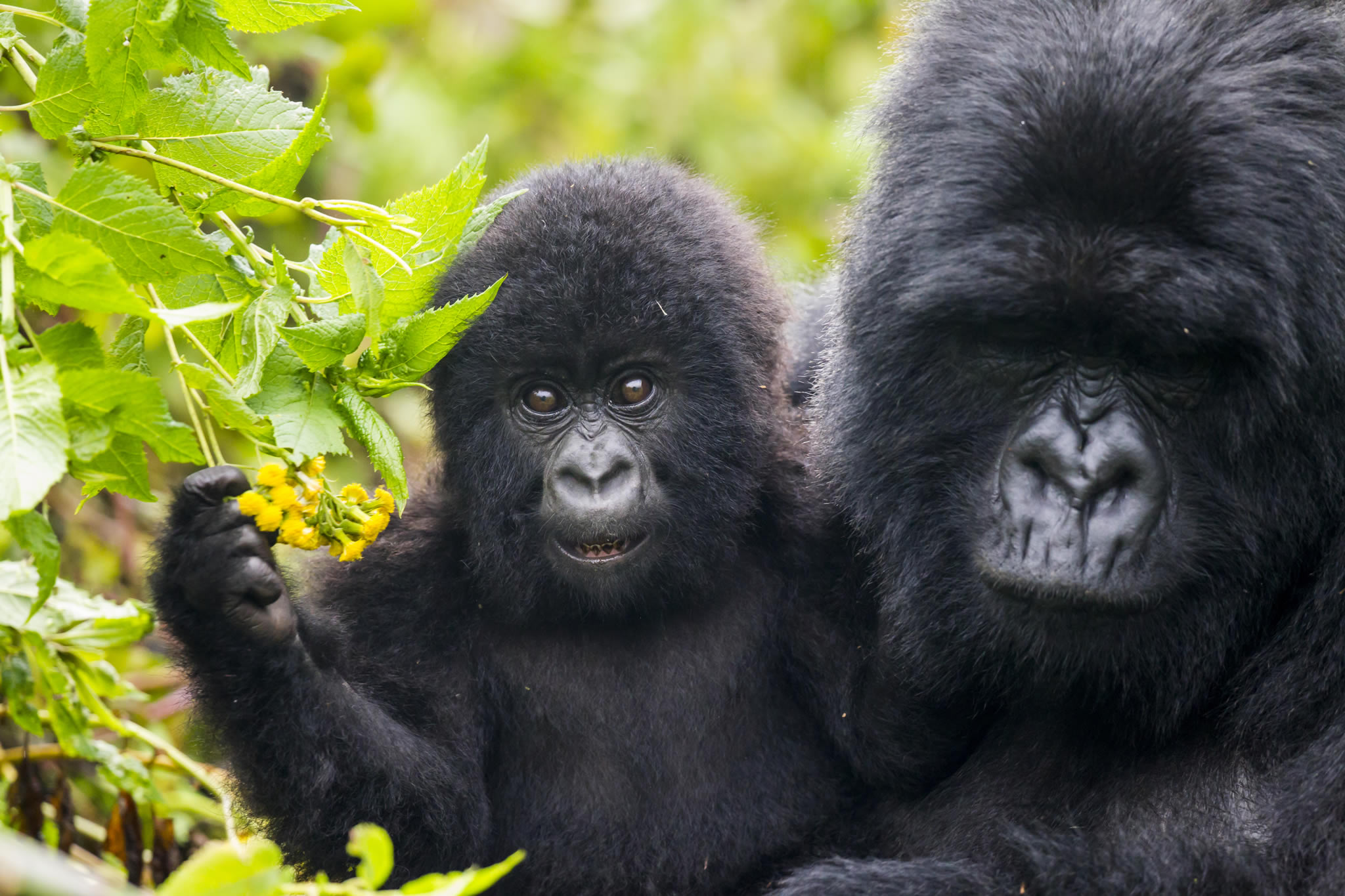 Amazing Gorilla trekking tour in Rwanda
Rwanda is one of the African tourism destinations that gives an astounding moment to tourists with vast number of attractions, ranging from primates, wildlife and cultures. But Rwanda is commonly known for its great potential for offering high end gorilla trekking packages in Africa. Gorilla trekking in Rwanda is commonly done within the Virunga massif that straddle the boarders of Rwanda, Uganda and the Democratic Republic of Congo which are homes to over 1000 mountain gorillas, more than half of the entire world's gorilla population. In Volcanoes National Park, the Rwandan part of Virungas, eleven (11) gorilla families has now been habituated purposely for gorilla trekking safaris more than anywhere else in the world. Therefore gorilla trekking safaris offer a magical encounter that transcends any other "wildlife" experience in Africa.
Gorilla trekking in Rwanda offers a life time experience and opportunity to view these wide ranges of mountain gorillas in their natural habitat with feeling of fear and excitement this is because mountain gorillas seem to be dangerous and strong animals that when disturbed could easily attack someone. However fear does not last long as the continuous looking into the eyes of the mountain gorillas and the young ones playing is very exciting and offer exclusive experience that can't be experienced anywhere on the planet. The gorilla trekking process in Rwanda is done in groups with each gorilla family capable of accommodating only up eight (8) people per day; this is because too many visitors pose a threat to animals since they can be highly exposed to human diseases like flu, cough, etc. On the other hand, the volcanoes national park can be filled with over eighty (travellers) in one good morning on a gorilla safari in Rwanda. The most interesting and captivating thing that makes tourist (visitors) engage in mountain gorilla trekking in Rwanda is their characteristics of being similar to human being despite being a wild animal. The female mountain gorillas most times pumper their young ones, while others keep on playing and rolling around the bushes with the silverbacks as the family head responsible for protecting all the family members in case of any danger. The mountain gorillas also scratch their body parts just like humans do. This greatly explains why there is always a great influx of tourist each year often head to the jungle to gain mountain gorilla experience.
The trekking trip in Rwanda starts very early in the morning after having a locally made tea or coffee and going through the forest takes time and can range from 30 minutes to several hours. However, for those who seem to be physically weak are allocated to mountain gorilla families that can be accessed within few minutes but while in the volcanoes national parks it's always assured deal to view the mountain gorillas even though you take 3 hours without seeing them. Therefore on encounter with the mountain gorillas, the tourists are required to keep a distance of about 10 meters away from the gorillas not making a lot of noise, or even using flash photography and avoiding imitating the gorilla behavior especially beating of the chest. However visitors who travel to volcanoes national park not only view mountain gorillas but also a number of worldwide species like birds other primates like monkeys and many other wild animals like Masaai Giraffe, Elephants, Buffaloes, Lions, Elands, Roan Antelope, Leopards coupled with its myriad of swamp fringed that form the most extensive wetland system in the whole of central Africa is natural wonder that gorilla safari Rwanda has incorporated in its unmatchable packages.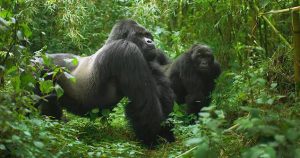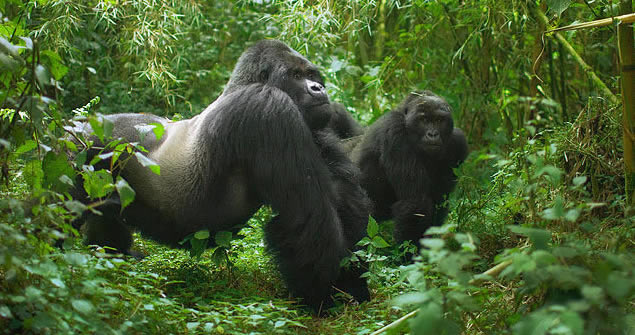 Therefore for successful gorilla trekking safaris, tourists are recommended to keep their cameras ready, wear long sleeved shirts and pants, get awaking stick and also follow the guide's instructions. Volcanoes national park can be accessed just after a 2 hour drive from Kigali on a well paved tarmac road. Don't miss this exclusive experience by just preparing and head to Rwanda for a remarkable gorilla tracking safari.