February 3, 2021
Posted by:

Administrator2

Categories:

Blog, Current News, Daily lfe, Uganda News, Uganda Parks, Uganda safaris, Uncategorized, Wildlife News, Wildlife safaris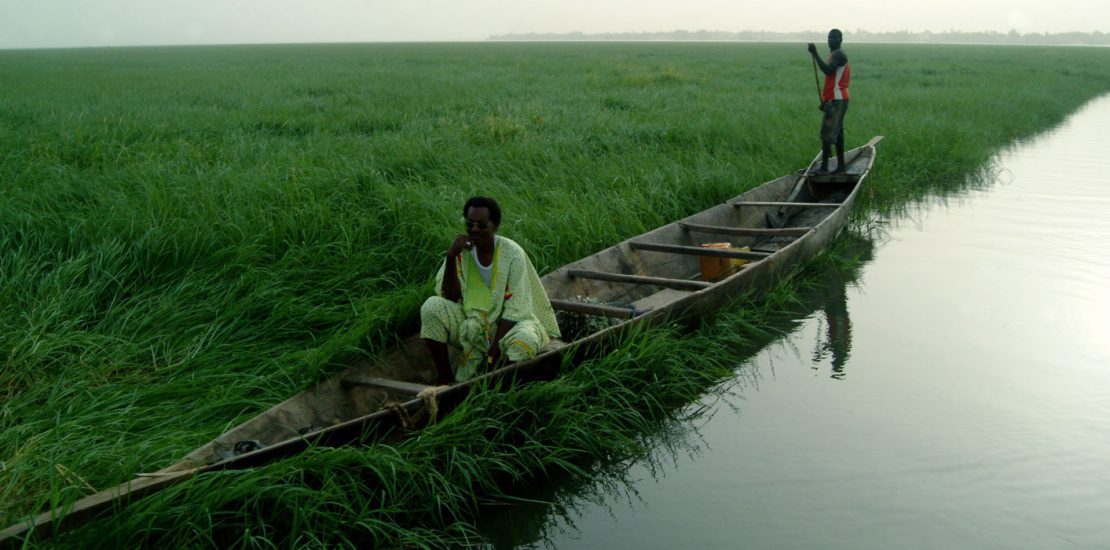 "Wetlands and water "is the theme for world wetland day that is celebrated every year on 2 February. This year the UNESCO world heritage convention and other entities that stand in the convention and sustainability use of wetland systems, look at how the water and wetlands are connected inseparably.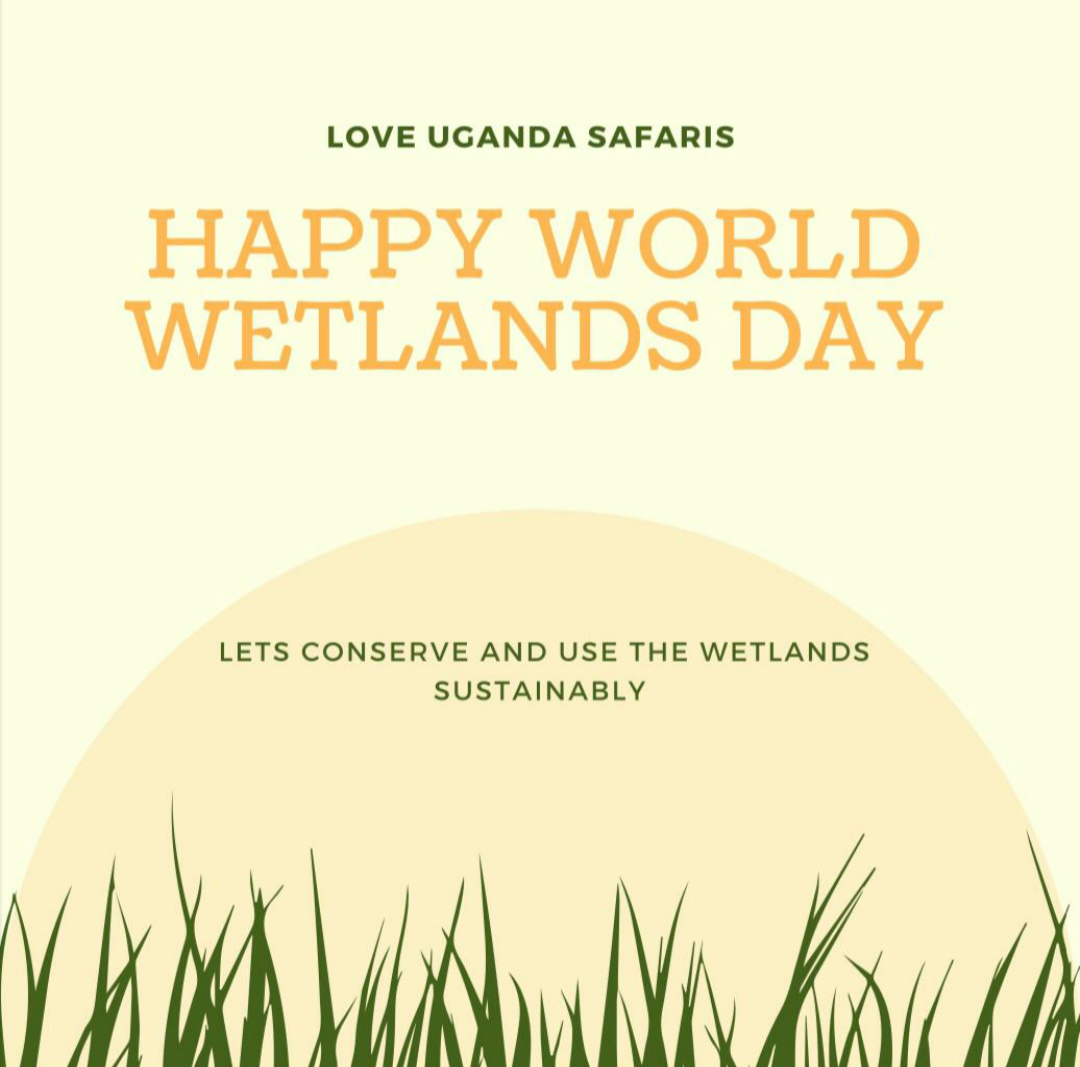 To this day the water land governing bodies look at the freshwater crisis, where humanity is using more fresh water than nature can replace, so they continue to aim at the continuous conservation and sustainability use of the wetlands for the present and future generations.
Wetlands are threatened by several factors that include; pollution, human settlements, water regulations, climate change, severe weather, human intrusions and disturbance, energy production and mining, agriculture and aquaculture, natural system modification, transportation, and service corridors, and biological resource use, all these factors provided by the Ramsar convention.
Also known as the convention of wetlands, the Ramsar convention on wetlands of international importance is a treaty that was signed in 1971, in a city called Ramsar where it got its name with an aim of conserving and sustainably using the wetlands.
Uganda is among the parties under the Ramsar convention on wetlands of international importance with Ramsar sites in different parts of the country.  These sites are among the top birding sites in Uganda and they include the following,
 Lake Nabugabo wetland
The Nabugabo wetland system is a shallow freshwater wetland located in Masaka covering an area of 22000 ha, with a width of 5km and a length of 8.2km. This wetland has 3 other smaller lakes that are separated by a sand bar from Lake Victoria. This wetland system has no surface outflows but seepages through the sand bar.
These smaller lakes are known for supporting plant, bird, and human life, with plant species of the family Droseraceae, bird species of the papyrus Gonolek laniarus mufumbi, Pallied harrier circus macrourus, and great snipe Gallinago media, shoe bill, balaniceps rex, Blue swallow Hirundo atrocaerulea and the Blue swallow among other. This site is also known for being a migratory stopover destination for bird species at particular times.
For the population that stays around the wetland, they use it for dairy farming, crop cultivation, source of handicrafts materials, source of water, and for commercial and subsistence fishing.
Mabamba bay wetland
This is located in the Mpigi wakiso district, with an area of 2424 ha of an extensive marsh stretch through a long bay fringed with papyrus. This wetland is known for having appearances of the great shoe bill stock, and with over 190, 000 bird species some of which include:  the African marsh harrier, Black kite, black-headed heron, and Blue-breasted bee-eater, long –towed lapwing among others.
The Mabamba wetland is also useful to the people that are surrounded by it, through being the source of raw materials that are used for crafts making, water used for crop cultivation, domestic use, and fishery is among the activities that take place at the wetland. This is the nearest wetland to Kampala, and for birders, this is among the perfect bird destinations to visit.
Lutembe wetland
This wetland is located in wakiso at the mouth of Lake Victoria with an area of 98 ha. Lutembe is among the birding sites in Uganda with numerous bird species that include: House sparrow, the purple staring, scaly francolin, African pygmy kingfisher, grey-backed fiscal, wire tailed, black-headed Gonolek, Black –crowned waxbill, helmeted guinea fowl, speckle –breasted woodpecker,  Brown Twinspot, house sparrow and many more. The Lutembe wetland bay supports 52%of the white-winged Black terns' populations together with endangered cichlid fish, and 100 butterfly species and acts as a breeding ground for lungfish and clarias.
Sango bay –musambwa island Kagera wetland
This wetland is located in the Rakai Masaka district covering an area of 55110ha. The sango bay wetland has the biggest tract of the swamp in Uganda, with seasonally flooded grasslands, herbaceous swamps, papyrus swamps, and many more. This wetland is found between the west and East African vegetation zones making it richly endowed in biodiversity with mammal species such as elephants, primates like the blue monkeys, black and white Colobus monkeys and not to forget bird species including the water birds.
The local people use the wetland for grazing, and medical plants; the source for raw materials used in the manufacture of different products and it is also a source of fish for the fishery.
Murchison falls –Albert delta wetland
This is wetland is located in Masindi in the North West region of Uganda, in Murchison falls national park. It covers an area of 17293 ha partly of the national park. The delta wetland is home to many bird species that include, darters, black-billed barbet, sandpipers, African jacana, swamp flycatcher, shoebill, African eagle, and many others.  This wetland is a breeding ground for over 55 fish species and is used as a watering and feeding refuge for the wild mammals of the park during the dry season.
Lake Opeta wetland
Lake Opeta wetland is located in the northeastern region of Uganda with the neighboring districts of Kumi, katakwi, and sironko. This wetland is vast several bird species, including Fox's weaver which is endemic to the pearl of Africa. It serves as a refuge for the fish species that are extinct in the min lakes of victoria and Kyoga. Lake Opeta is used for quenching thirst by the wild animals of Pain-up wildlife reserve during the dry seasons. The locals also benefit from the wetland as it is used for grazing, cultivation, and many more domestic and commercial activities.
Nakivali wetland
This wetland is located in western Uganda in Lake Mburo national park covering an area of 26834 ha.  The Nakivali wetland has two biological zones that increase its biodiversity with endemic endangered bird species such as the shoe ill, papyrus yellow warbler, and many more. This area is the only area in Uganda where one can spot the impala mammals. The wetland is in supports of many fish species and it is of commercial and subsistence use by the local people
Lake Bisina wetland
This wetland is located and surrounded by the districts of Soroti, katakwi, and Kumi. It is a shallow freshwater lake with a papyrus swamp. Lake Bisina wetland is a feeding ground for numerous birds for example the shoebill stock. This wetland is also useful to its surrounding communities as, it used in the supply of water for domestic use, transport, fishing, and many more.
Nabajjuzi wetland
Having a cultural attachment to the different flora and fauna is the most known fact about this wetland. Located in the district of Masaka, sembabule Nabajuuzi wetland is a true conservation site for it hosts several threatened bird and mammal species on its grounds. It is a breeding ground for many fish species for some of which include mudfish and lung fish.
Lake Nakuwa wetland
The Nakuwa wetland is one of Uganda's permanent and pristine wetlands, this wetland covers an area of 91, 150 ha in the districts of Soroti, Pallisa and kamuli. It is a home to many threatened and endangered fauna species some of which include fish species, non –cichlid species, cichlid species, Sitatunga and the Nile crocodiles. The Nakuwa wetland helps in the ground water recharge, water purification and flood prevention. It is also of employment to the people that are surrounded by it.
For all the above wetlands mentioned they important birding areas in Uganda, and for a tourist that is interested in a Uganda birding safari, these wetlands shouldn't miss on the options