June 11, 2021
Posted by:

Administrator2

Categories:

African Tours, Blog, Daily lfe, Uganda Parks, Wildlife safaris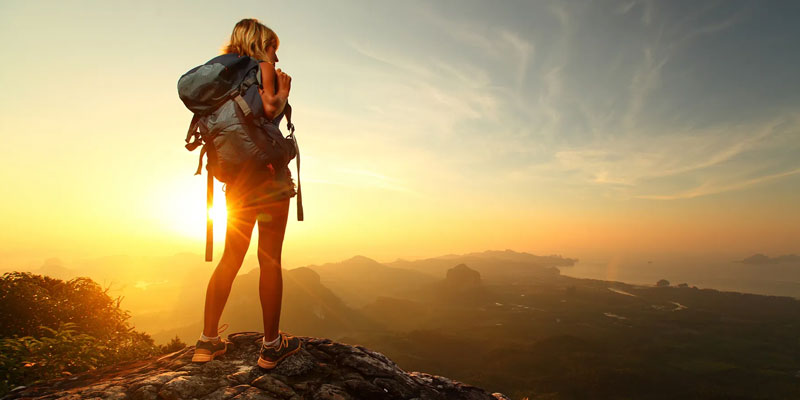 Solo travel means, an individual moving away from the usual environment, people and culture, exploring new destinations more likely alone. This kind of travel is embraced by explorers, drifters discovering the new wonders of the earth. Uganda is among the touristic destinations that have embraced solo travelling  in its areas of attraction.
Solo travel might be scary and intimidating for  some travelers. For many it involves a lot of risks travelling alone in a foreign country. A  solo traveler may choose to individually do the trip-planning or use the help of a tour operator to organize it.
Solo Travel is Purposeful travel
Purposeful travel is travelling with a particular goal in mind, typically either self-improvement, or improvement of the world around you. This involves having enough "me time", self-awareness and discovery in new destinations.
With the hospitable people with in the different regions of Uganda, this makes solo travel a bit easier. The locals are always willing to offer any kind of assistance when need be. With offering directions to the destinations, chit chats full of  the Uganda knowledge and more can be of use while travelling solo on Uganda safari.
Solo travelling in Uganda, gives the travelers more time to fully dive into the country's attractions. As one doesn't have to follow a fixed schedule, pleasing other travelers needs on a safari or having a feel of not exhausting all the destinations, which is nearly impossible".
Uganda is well endowed and abundant in wildlife, culture, amazing landscapes all enough for all travelers.
With the help of the local guides, that a full in knowledge about the various attractions in Uganda. These make solo traveling mush easier with guidance in a foreign destination.
Solo travel can mean to be expensive. This is because all costs are incurred by one person. Solo travel entirely depends on the interest and budget of the traveler. One can use to enjoy a fully luxurious safari in the pearl, or cut down the costs and opt for budget traveling. Depending on the type of tour taken up, tourists can't miss out to fully enjoy Uganda attractions.
Where to go …
With solo travelling and touring, tourists can enjoy the undulating beautiful landscapes of the pearl, from the hilly sceneries in western Uganda, to the virgin, flat and plain plateaus in the northern region of Uganda.
The four regions of Uganda have proved that Uganda is the pearl of Africa, as stated by the legendary Churchill Winston.
The 10 national parks of Uganda are distributed in all the regions, making Uganda rich, diverse and worth discovering.
On solo travel, the traveler can pick out various activities and places to visit out of their own interest, time and money. With a variety offered in Uganda, a solo traveler cannot fail to pick out where to visit.
The gentle mountain gorillas of Bwindi impenetrable national park and in Mgahinga national park, the big 5 game in the savannah national parks, beautiful landscapes and physical features of river and lakes, all this and more are a gift to all solo travelers that take on the pearl.
Solo travel helps to boost the traveler's confidence in the foreign area.  Having no group travel mates to ask around for help or where Google "can't really help", solo travel pushes on to get familiar and enjoy the usual place.
Uganda I believe is among the most comfortable destinations for solo travel. Almost all the tourism destinations have ranger guides, to lead you through the untouched trails to explore Uganda's richness.
Tips …
For a successful solo travel trip in Uganda, the travelers have to keep a number of simple guidelines. Putting in mind, each destination has its own way of life and livelihoods.
Traveling alone on long journeys, encounters different unique attractions, the journey may seem longer and lonely. But with engaging with the locals, travel books to read along  the long road transfers, and maximizing each stop over interacting, tasting the different local cuisine or taking pictures for memories. All this can lift up and enhance a solo trip.
Having an organized trip, makes travelling solo much easier. Contacting and entrusting tours agents in Uganda can be mush relief. With love Uganda safaris, being a top expert in organizing scheduled and tailor-made safari; booking with us offers an exceptional lone travel experience.
Solo travel is an exceptional experience on a Uganda safari not to miss out.