August 3, 2021
Posted by:

Love Uganda Safaris & Tours Ltd

Category:

Blog, combined safaris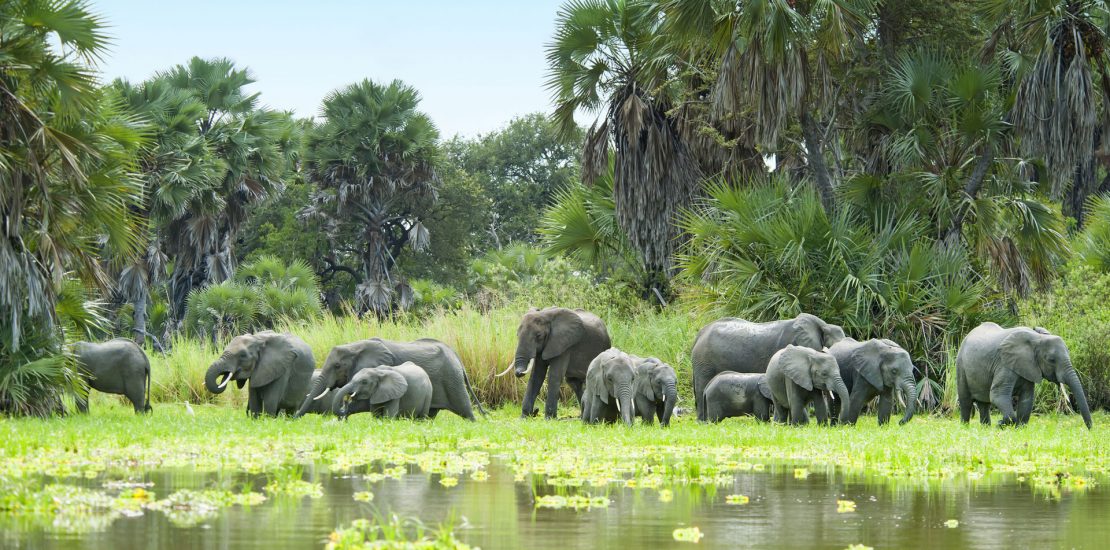 Selous game reserve is Tanzania protected area abundant in wildlife and plant species. Selous game reserve is located in the southern region of Tanzania. This game reserve rich in diversity that includes wildlife worth exploring on a Tanzania safari.  Selous game reserve is the largest in size covering area of 5000 square kilometers over sizing Serengeti national park that covers an area of 14,763 square kilometers.
History of Selous game reserve
Selous game reserve was first designated as a protected area in 1896 by a Germany governor of Tanganyika called Herman von Wissman. In 1982 it was recognized and designated as a UNESCO world heritage site. In the early years of 1905, it was recognized as a hunting reserve, due to the abundance of wildlife in its area.   In the early years on 2005 the game reserve was considered as conservation unit of lions in Tanzania.
The game reserve was named after a great conservationists and hunter called Fredick solos. He used to carry out hunting of wildlife in Selous game drive. Fredrick selous was killed in World War 1 when he fighting against the Germany at Beho Beho.  At this areas still died as an explorer and Scottish cartograoher Keith johnstone.
In 2019 the northern area of Selous game reserve was suggested to be changed and renamed Nyerere national park, to honor the first president of Tanzania the late H.E Julius Nyerere.
Wildlife history
Selous game reserve had the world's largest population of elephants that reached 109,000 elephants in 1976. This was the largest elephant population recorded in the world at that time.
Vegetation of   Selous game reserve
This plains of the reserve contain miombo woodlands, savannah, grassland, wetlands and typical acacia.
Selous game reserve is bisected into two sectors by River Rufiji. River Rufiji is the longest river in Tanzania running and covering an area of about 600 kilometer imputing its waters into the Indian Ocean. The separated regions of Selous game reserve include the northern sector and the southern sector.
The northern sector of the reserve is famous for photographic safaris. Wildlife photography is best done in this area due to the beautiful scenic landscapes and wildlife. Game hunting is strictly prohibited in this region of   selous reserve. The northern sector shares the smallest percentage of the reserve making about 5% in the total area.
The southern sector of Selous  reserve covers the biggest part of the reserve with it covering an area of about 1000 square kilometers.
Activities in Selous game reserve
Game drives
Game drives in the game reserve avail a chance to view and see the various wildlife and landscapes on an open top up vehicles. Game drives are usually lead through with a game ranger and guide who are familiar with the different reserves routes and knowledgeable about the various attraction in the reserve. Game drives are usually scheduled for morning time and later in the afternoon.
Bird watching
For bird lovers, selous is the among the best bird destinations to be visited on a Tanzania birding safari. The game reserve is home to over 400 bird species that can be sighted in selous. Birds sighted include the yellow –billed stork, white crowned lapwing, white –fronted bee eater, long –tailed fiscal, southern ground hornbill, Malachite kingfisher, Greater blue eared among others.
Boat cruises
The landscapes and attractions of Selous  reserve can be experienced on the various boat rides on the river located in the reserve. Boat cruises can be conducted on river Rufiji the main water body in Selous and on its other tributaries where birding adventures can be carried out.
Walking safaris
There are different walking trails located in the reserve where the reserve can be explored and experienced.
Hot balloon safari
The wildlife and landscapes of Selous game reserve can viewed from an aerial point using the air balloon. Air balloon safari only be done in Serengeti national park and selous wildlife reserve. This is one of the experience that give safaris another way to explore the hidden gems of the reserve.
Attractions in selous
Wildlife
The wildlife game in selous  reserve is a major attractions for the tourists that visit the place. These can be enjoyed and viewed while on a game drive, a waking safari or hot air a balloon safari. wildlife in the reserve includes 35000 zebra species, 4000 lions, 100,00 wild beestes, 145000 buffaloes, 40000 hippos, 250000impalas, elands, waterbucks, bushbucks, leopards, crocodiles, hyenas, elands and many more.
Bird life
Selous is home to over 440 different bird species that can be witnessed while birding in the game reserve. These live around the sandbanks, lagoons, water channels, swamps and marshes that are within the Reserve. The bird species are best sighted when on a boat cruise or game drive through the park. Birds to look out for include the colorful bee eaters, kingfishers, yellow –billed storks, African spoon bill, Pel's fishing owl, Spur –winged, white –fronted, Northern carmine bee eater, Brown –headed parrot, Black –winged stilt, African skimmer, Broad-billed roller, Dickinson's kestrel, Thick –billed cuckoo, Racket –tailed roller and many more.  The best for bird watching in Nyerere (selous) park is during the dry season.
How to access Selous  reserve
This area can be accessed by air, road or by the railway means. It is located in the southern region of Tanzania with a driving distance of approximately 4 hours driving 219km from Dar es Salaam, the capital of Tanzania.
Tourists that could want to use rail transport they can use the Tanzania Zambia railway from Dar es Salaam
Accommodation in Selous game reserve
There are a number of accommodation facilities available for tourists for the up market to the budget travelers. Accommodation in the selous includes siwandu camp, Lake Manze camp, Beho Beho, Sand river selous, Sable mountain lodge, Selous mapumziko lodge, Selous kinga lodge, Selous mbuyu safari camp, Mwagusi safari camp, Beho Beho Tree house, Lake Manze camp and many others.
While planning a Tanzania wildlife safari, selous reserve is among the best destinations in Tanzania to include on your bucket list.