December 15, 2018
Posted by:

Administrator2

Categories:

Gorillas, Rwanda Safaris, Wildlife safaris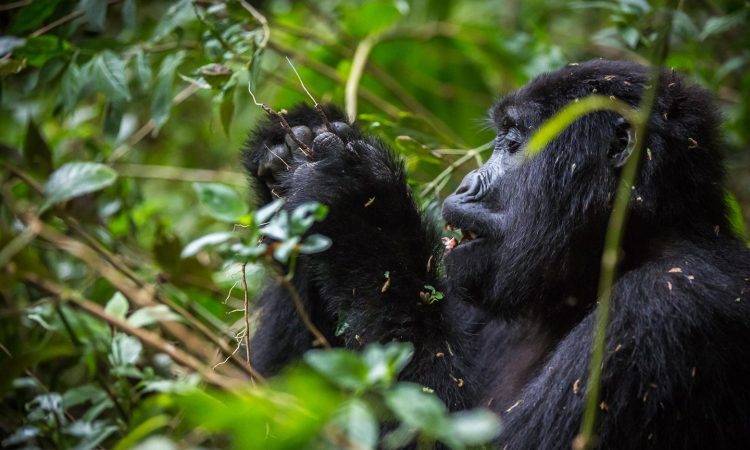 Rwanda is one of African destinations which has positioned itself as a luxury travel destination. Many years back Rwanda was overlooked as a prime tourist destination but it has recently earned its position as a luxury destination that provides travelers with top luxury stays. The most interesting aspect about Rwanda is that it is a leading eco-tourism destination and it is with no doubt that Rwanda is the "Switzerland of Africa".
Entirely the country is a clean, green, safe and organized; don't risk to enter Rwanda with a plastic bag because they were long banned. Because of the role eco-tourism has played, some of the luxury destinations in Rwanda are eco-lodges, however Rwanda has an astonishing rich environment including the national icon, mountain gorillas and the famous wildlife.
Rwanda's most influential attraction is the wildlife that has made the nation to pride itself as a luxury destination in Africa.
Some of the top luxurious travel destinations in Rwanda include;
Volcanoes national park.
The Volcanoes national park is Rwanda's most luxurious destination which doubles as home to the humble giant mountain gorillas. The Volcanoes national park offers the opportunity to undertake gorilla safari and golden monkey trekking tours which are the leading tourist activities in Rwanda and the world over.
The reason why this destination is expensive is just because of the price for gorilla trekking permits which is at $1500 per permit more expensive than any other African gorilla destination. The park is a must visit site that a complete Rwanda safari must at least have.
Kigali city.
Kigali is the capital city of Rwanda; one of the most unique cities in Africa. It is popularly known for its cleanliness and less crowded unlike other African cities. Also, It is with no doubt that you will never see a hip of garbage anywhere in the streets of Kigali city. Embark on the Kigali city tour using a motor taxi just like any other local person. All motorists in Rwanda have extra helmets for the passenger which is to safe guard them as they adventure the city.
Despite having many attractions to offer to the travelers, the city also avails endless chances to enjoy beautiful views of the environment. For the shoppers don't forget to explore the authentic market of Kimironko. Kigali city tour will never disappoint any traveler.
Kigali Genocide Memorial center.
This is the point that brings out clearly a dark history of Rwanda. The Kigali Genocide Memorial museum is a site for travelers to have the feel of a dark tourism experience that has a powerful and moving memory.
However those displays and the stories about what happened will definitely leave the travelers in rolling tears. Feel free to make your booking to the genocide site as it is a safe place to enjoy your African safari.
Lake Kivu, Gisenyi.
A safari in Rwanda is not complete without visiting Lake Kivu. Lake Kivu is the best place to relax while enjoying the beautiful scenery. The setting of Lake Kivu and its shores makes this place a pure luxury spot. The lake is a popular site with white sands, water edge, tranquil pools and cocktails.
For other facilities, try the offers of Serena Hotel like their en-suits rooms, private sitting rooms, private decks, restaurant and café. If there is enough time, join to explore the closest town from Lake Kivu i.e. Gisenyi before crossing the border to Congo. The best experience in Gisenyi can be through having an overnight stay to feel the beauty of the town.
Nyungwe forest lodge.
This lodge has a nice location right at the verge of Nyungwe closed canopy rain forest. This forest lodge is a renowned site for environmental virtues and social principles. But still luxury is what can be enjoyed in this facility and it is one of Rwanda's top luxury lodges. In a small setting but exclusive needs of the travelers are met right there; the design, rooms and the suites all face the forest. Guests wake to forest views and the sounds of the chimps and birds accompany eachother in the morning.
Nyungwe forest lodge is a luxury facility with a serene relaxation center, spa, restaurant, bistro, gift-boutique and guided forest-walks.
Rwanda is a must visit luxury destination in Africa with famous attractions like mountain gorillas, mountains for hiking as well one can enjoy the luxury stays with breath-taking mountain and lake views.