May 9, 2022
Posted by:

Love Uganda Safaris & Tours Ltd

Categories:

Blog, Current News, Game Drives, Latest News, Uganda News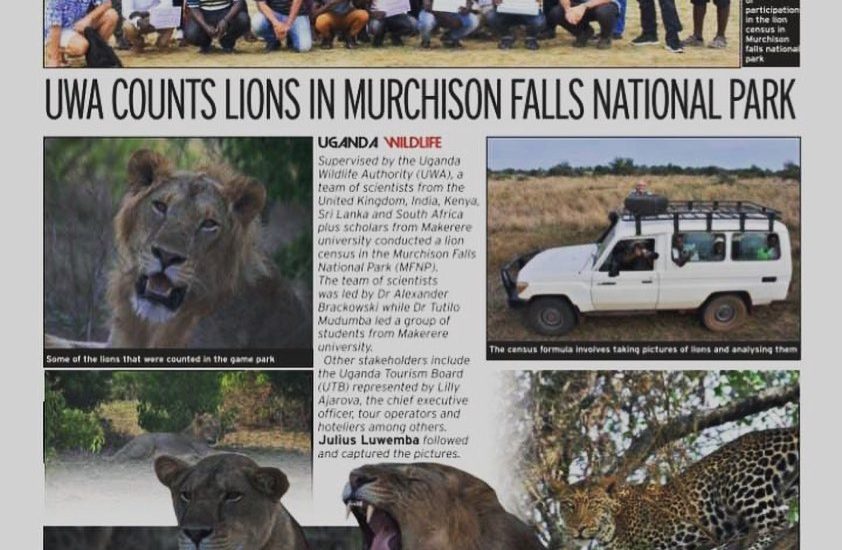 LION Census in Murchison Falls?
Murchison Falls is Uganda's largest protected area. Visiting this park guarantees sighting four of the big5 however, all five can be seen if Ziwa Rhino Sanctuary is added to an itinerary. The Big5 include; Lion, Elephant, Cape Buffalo, Rhino and leopard. The news about a Lion census in the park is huge, it is a required first-step in establishing population sizes, mapping out areas that Lions roam, water sources, human activities that may draw or drive away wildlife and so many other outcomes.
A census covering a landscape of 3,840 sq. km is no easy matter. Proper co-ordination and prior planning are of great importance. For such a movement to be successful, there has got to be funding and technical partners, scientists and conservation experts from around the region.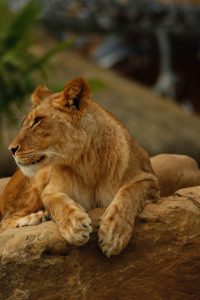 This movement was supervised by the Uganda Wildlife Authority lasting a little over 35 days. The main participants were a team of scientists from Kenya, UK, India, Sri Lanka and scholars from Makerere University. It was established that it is important to know how many lions reside in Murchison falls area. Additionally, to know where their preferred habitats are and also how their densities change across the landscape.
In June 2021, Kenya started it's first national wildlife census following an increasing need for wildlife data. The census would provide crucial conservation data on animals including antelopes, turtles and pangolins, among others.  For this to be a success, the census covered all 58 national parks, reserves and conservancies. The aim of the census was to establish a baseline of wildlife status in the country. And also, wildlife distribution so as to inform conservation policy path.
To conduct an actual census, participants usually start work at dawn each morning and finish late in the evening. They do so while taking minimal to no-breaks depending on how the day is going.
Dr. Brackowski who led the scientists said –  "the plan is for @ugwildlife to bring all lion conservation actors together so that this survey can be repeated annually so that a true hold on numbers and conservation status can be attained."
A single safari to Murchison falls will lead to the observation of resident wildlife. These include Lions, elusive leopard, Elephants, Cape Buffalo, giraffes, hippos, crocodiles, antelopes. Additionally, a stop at the Rhino Sanctuary gives visitors an opportunity to see the endangered white rhino.
Have questions about a safari to Murchison Falls? CONTACT US now or speak to one of our Tour consultants today on +256 392 177 127. We would love to hear from you!