September 11, 2017
Posted by:

Administrator2

Categories:

Congo news, Current News, Holiday, Special Offers, Wildlife News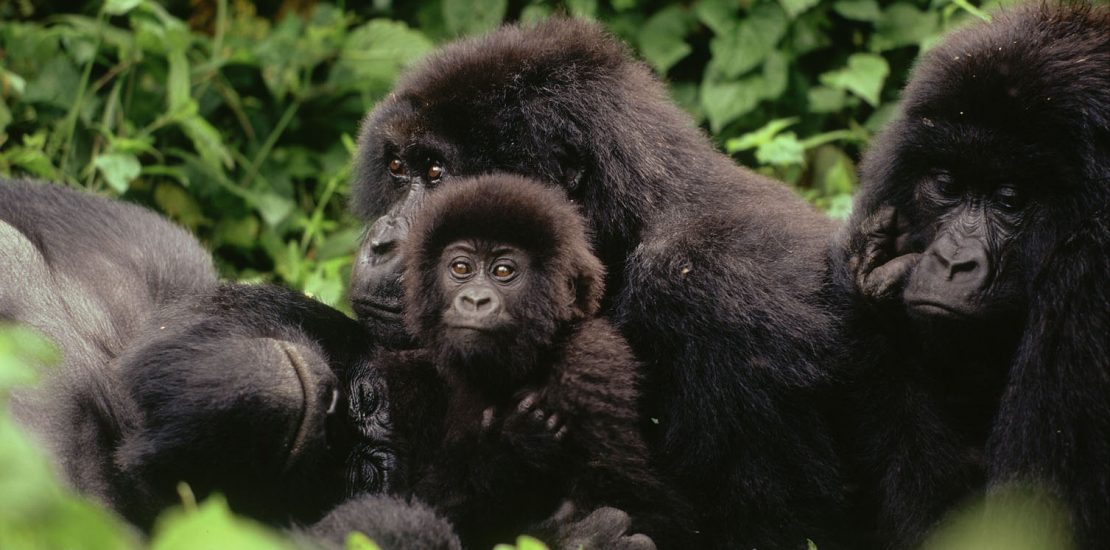 Kahuzi Biega national park, D.R Congo
The Kahuzi Biega National Park (Parc National de Kahuzi Biega) is a conservation area located in eastern region of the Democratic Republic of Congo near the Bakavu Town. The park is an epitome of those seeking Congo gorilla safaris as it is the last safe haven for the Eastern Lowland Gorillas. The lowland gorillas are described as critically endangered on the IUCN Red List with about 5000 members only remaining worldwide. Kahuzi-Biega national park is also a UNESCO World Heritage Site for its distinctive and prolific bio-diversity of the rain forest and lowland gorillas.
This sanctuary for lowland gorillas in Congo covers an area of 6000 square kilometers on the western bank of Lake Kivu near the Rwandan Border. It gets its name from the two neighboring volcanoes of Mt. Kahuzi and Mt. Biega. The park was condoned off in 1970 by Belgian photographer and conservationist Adrien Deschryver. The Zoological and Forest Reserve of Mt. Kahuzi was the earliest conservation area created in 1937 by the colonial government and later became part of the park in 1970.
For those looking to invigorate their wanderlust with a genuine African encounter, this world heritage site crowns the continent's wealth with diverse 1178 plant species and 136 mammals. The eastern lowland gorilla is the most prominent of the fauna in the park. The park is also gifted with several other primates like the owl-faced monkey and eastern chimpanzees. The park also offers thrilling wildlife tours in Congo where you can sight the bush buffalo, African forest elephant, Alexander's bush squirrel, Galago, horse shoe bat and the shrew.
In addition to that, the grounds have intoxicating swamps, marshlands and forests that thrive on hydromorphic ground at high altitudes that are scarce globally. The equatorial rain forest occupies the western park parts. The east is majorly mountainous unceasing vegetation cover that exhibits the prime vegetation forms of swamp, rain forests, bamboo, heath as well as savanna.
For a culminating African gorilla trekking experience, the Democratic Republic of Congo not only offers you the lowland gorilla experience but also the mountain gorilla encounter in the Virunga National Park. Hence Congo remain the best tourist destination where one can sight both the great apes and enjoy the finest tour activity in the world.
How to get to Kahuzi Biega national park
Kahuzi Biega national park is situated immediately after the town of Bukavu, only 30 km and close to the Rwanda-D.R.Congo boarder taking 1 and half hours to drive to entrance of the park.