DEMOCRATIC REPUBLIC OF CONGO FACTS: Land Of Lingala Dance
From the Kongo Empire during the presence of King Kongo, through the century of slave trade and later to colonization era; Kongo once became Zaire and later changed to Democratic Republic of Congo (D. R.C)
DRC is the 3rd largest country in Africa with its famous Congo Basin and many more fascinating features. Congo's people are heartwarming and friendly with the famous Lingala dance known to them that is embraced all over the world.
Together with its amazing ever second longest river Congo, DRC rose to be known for her lush forests, rivers, lakes, mountains and many other wonders.
The rich history about Democratic Republic of Congo
The great DRC in general begun as a rise of the Kongo Empire. The then empire consisted of the northern Angola and initially the extreme Congo with areas around Lake Kisale and Upemba in the famous Katanga during the 1200s. In 1482, Diago Cao becomes the first European to enter Congo and he was a Portuguese creating a relationship between King Kongo. Early 16th -17th century, slave trade is introduced and carried out by the Portuguese, British, French, Dutch, with the help of the close Kongo chiefs who were the beneficiaries among others.
During the 1870s, Belgium takes on the aspect of colonizing Congo with arrangement made by king Leopold II making it a private venture colony commissioning Stanley who had discovered river Congo to establish their rule in 1879-87.
From 1879-1955 Congo becomes a Belgian state, under control of King Leopold but by 1959, Belgium's control of Congo diminished with the raise of Nationalists in Kinshasa then Leopoldville.
1960s became one of the crucial times for people of Congo to ignite chance of taking back their Congo in their own hands though with culminating turmoil and struggle between the nationals themselves. In 1960 June, Congo becomes independent with Joseph Kasavambu as the president and Patrice Lumumba as the prime minister.
The following month, Katanga disagreement and secession arises when Congolese mutinies Moise Tshombe declaring Katanga as an independent feudal state thus causing much disorganization in Congo. The time between 1960-61 had blood shed but later UN intervened to stop Katanga secession introducing Congo to Mobutu times in 1965 with Mobutu naming it Zaire doing a lot of nationalizing and developing Congo though in early 1997 anti Mobuto rebels over throw Mobutu and Zaire is renamed Democratic Republic of Congo by Laurent-Desire Kabila as President.
In 2001 President Laurent-Kabila is shot dead and he is replaced by his son Joseph Kabila after rebels backed by Rwanda, Uganda, rose against Laurent's rule.
Many UN interventions have been seen in Congo during the hard times, with many agreements made between Kabila and neighboring countries.
Where is Democratic Republic of Congo?
Democratic Republic of Congo as a country is located in Africa within the central region of Africa. Congo covers 2.34 million sq. kilometers ((905,354 sq. miles) and a population of 69.6 million people.
Neighboring countries of Democratic Republic of Congo:-
Uganda
Rwanda
Burundi
Zambia
Angola
South Sudan
Tanzania
Congo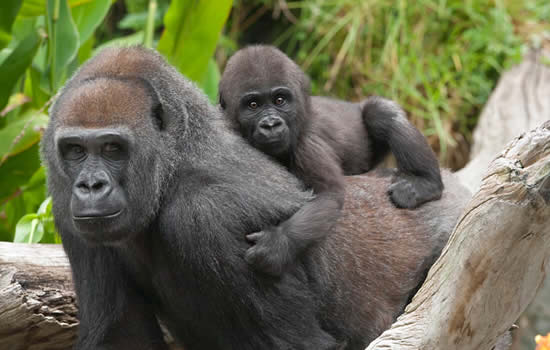 FACTS & FIGURES ABOUT DEMOCRATIC REPUBLIC OF CONGO
Country
Democratic Republic Of Congo
continent
Africa
Capital and largest City
Kinshasa
Area
2,344,855 square kilometers (905,365 square miles)
Population
60,964,000 (World Bank

census)

Coordinates
4.0383° S, 15.7587° E
Official Language
French, Lingala, Kingwana, Kikongo, Tshiluba
Area Calling Code
+243
Time Zone
East Africa Time Zone (UTC+03:00)
Internet TLD
.cd
Currency
Congolese franc (CDF)
THE GEOGRAPHY OF DEMOCRATIC REPUBLIC OF CONGO
Geographically, Congo is a country known for excellent relief, undulating land capes, endless streams of rivers, and most importantly her lush, dense forests that cover most parts of the south – eastern and central region.
Congo is dubbed with different beautiful gifts which it is highly recognized for. With some areas of Democratic Republic of Congo being mountainous, a creation of beautiful scenery lives the country adorable. The mountainous zones lift the relief of DRC through provision of rains that support animal and plant life encouraging tourism.
With some parts covered by the plateau, the people of Congo have never run short of land for settlement. With a population of 60.964 million people, Democratic Republic of Congo has mountains and plateaus at its center. Many people live in the highlands, and Kinshasa, the capital.
UNIQUE FEATURES OF DEMOCRATIC REPUBLIC OF CONGO
Being strategically located, the country has got so much fascinating features that you deserve to make a safari in Congo for you to witness.
DRC is a land of mountains, the rift valley, shimmering lakes and turbulent rivers, with over a third of the country covered by water. Democratic Republic of Congo shares on the waters of Lake Albert with Uganda.
The historical monuments, the famous Congo River, national parks, mountains, the Congo forests, and so much more give a unique gesture to DRC. This guarantees endless tourism activities on it such as nature walks, hiking tours, fishing safaris, wildlife safaris among others.
CHECK LIST OF UNIQUE FEATURES IN DEMOCRATIC REPUBLIC OF CONGO
| | | |
| --- | --- | --- |
| LAKES | RIVERS | MOUNTAINS |
| Lake Boya | River Congo | Mount. Nyiragongo |
| Lake Albert | River Kasai | Mount. Stanely |
| Lake Edward | River Ubangi | Mount. Mikeno |
| Lake Mweru | Welle River | Mount. Karisimbi |
| Lake Kivu | River Lualaba | Mount. Nyamuragira |
| Lake Tanganyika | River Lomami | Mount. Visoke |
| Lake Kisale | River Aruwimi | Mount. Baker |
| Lake Upemba | River Sankuru | Mount. Sabyinyo |
| Lake Mai-Ndombe | River Lukenie | Mount. Mangengenge |
| Lake Tumba | | Mount. Mohi |
FLORA AND FAUNA IN DEMOCRATIC REPUBLIC OF CONGO
Initially Democratic Republic of Congo is a big country with much of diversity in its fauna and flora. Its national game reserves, mountainous areas support plant and animal life which encourages tourism.
With great species of which include the mammals, reptiles among others, the joy is in preserving them for generation.
The wildlife of Democratic Republic of the Congo includes its fauna and flora. It has an extremely large bio-diversity and houses many flora and fauna in seasonally flooded forests and grasslands despite usual illegal poaching by the natives in such of bush meat. The Democratic Republic of the Congo lies on the Equator, with one-third of the country to the north and two-thirds to the south.
Democratic Republic of Congo has very different flora depending on micro climate, quality of soil and altitude. With forests that grow in highlands where there is more rain support agriculture among others activities.
Other flora areas are the bush land with less rain, grasslands that help in drainage, plenty amazing swamps, found in areas of permanent floods and high altitude alpine desert areas with many species of trees and flowers make it amazing and a diversified land.
THE PEOPLE/ CULTURE OF DEMOCRATIC REPUBLIC OF CONGO
Congo boasts of rich culture coupled with fascinating people, way of life and style. The flourishing heritage is so amazing with a multiplicity of ethnicity, originating right from the complex period of round of Africa, migration, colonization among others.
The Languages spoken in Congo are as a result of a mixture of different people taking on French, Kiswahili, Lingala, Tshiluba and Kikongo, but Congo has got over 200 languages with dialects spoken by around 250 ethnic groups.
In Democratic Republic of Congo, Christians take the largest portion of 60-70%, while the others still treasure their own African religions, Islam and other beliefs practiced. Agriculture is an excellent activity in Congo accompanied to other services and later industrial, mining and tourism sectors.
Marriage is traditionally carried out and also in urban centers the new type of marriage has taken over those embracing love and relationships. Usually after the marriage, rituals are performed to demonstrate the virginity of the bride.
Congolese practice the well-known dance called Lingala which has even spread all over the African continent those being embraced by the neighbors and so people go time to time to Congo to watch people dance on festivals among others.
These are accompanied by cultural instruments like the drums, etc. Even though cultural instruments have been replaced, it's true much are in traditional Kongo museums to been seen with the ancient time background, hence emergence of cultural safaris in Democratic Republic of Congo.
FOODS AND DIET OF DEMOCRATIC REPUBLIC OF CONGO
In Congo, food and diet is a true reflection of the Congolese culture. Congo's super meals range from the vegetables, millet, sorghum, fish, fruits among others. Congo's farmland is the source of a wide variety of crops.
These include maize, rice, cassava (manioc), sweet potatoes, yam, taro, plantain, tomatoes, pumpkin and varieties of peas and nuts. These foods are eaten throughout the country, but there are also regional dishes that cannot be under-looked. Congo has major traditional dishes which are simple with soups being common and can be made from a variety of ingredients, including peanuts, cassava leaves and okra. Cassava leaves are a delicacy in Congo and taste awesome. Out of cassava, bread is made from flour as a staple food in many areas and is often eaten dipped in soup or covered with spread.
Though Congo has a variety of domesticated animals, foods like meat are relatively scarce, but fish, bush meat, beef and goat meat can all be found in various areas throughout the country and are usually roasted or prepared well to make it tasty for the consumers.
People in Democratic Republic of Congo accompany their meals with much soft fizzy pops which are widely drunk in Congo for cold drinks, with lager beer the most popular alcoholic beverage especially in the urban centers.
Surely, when you make a tour in Democratic Republic of Congo, expect to taste the best food at all times with the now western foods added on the menu.
WEATHER AND CLIMATE IN DEMOCRATIC REPUBLIC OF CONGO
Wonderful Democratic Republic of Congo has a fragile gentle and conducive weather conditions with very cool climate but at the same time may be hostile if not well prepared for.
Its climate and weather varies according to distance from the equator which usually lies north of the country. Congo climate remains unpredictable in some few parts and so a person must be prepared for any inconvenience.
Over the course of a year, the temperature typically varies from 68°F to 90°F and is rarely below 65°F or above 94°F.
Usually also climate across the Congo is basically the same wherever you go, hot and humid, with only slight differences between the northern and southern regions of the country. From October to May the south of the Congo gets a bit less rain than the north, and it tends to have a shorter dry period in the middle of the year.
Generally, there are four seasons, which are alternating dry and rainy as seen below:
A short dry season from January to February
A short rainy season from March to April
A long dry season from May to September
A long rainy season from October to December
In most cases, the climate in Congo's central areas, where Odzala National Park is located, feature a remarkably pronounced dry season from June/July to August. These are also the coolest months with average temperatures of about 22.5°C. The highest temperatures (up to 31°C) are reached in March and April and the most rainfall can usually be expected in October and so a person is expected to carry jackets.
Indeed Beautiful Congo gives you an excellent option to choose between your most convenient season to make things happen and enjoy the safaris in Congo.
Travel Requirements to the Democratic Republic of Congo
To travel to DRC is one of the amazing things a traveler or any person can do because of the ward people inhabiting this part of the world, and one will never regret. The travel process is not complicated and getting into DRC has been simplified.
To enter DRC, notable requirements include:
Visa and Passport:
A passport valid for at least six months from the date of entry is required by all nationals from different countries offered by their own Governments.
A visa can be acquired from The Democratic Republic of Congo Embassies or High Commissions in a foreign country and Visa has different types with different prices but costs are subject to change.
In addition, Visa arrangements can either be made through a trusted tour Agency, Embassies and Tourist Offices located in the different countries.
These other specifications are needed to be allowed entry into the DRC;-
Medical checkup and Permit for Yellow Fever are required for the safety and health of the travelers and tourists to DRC. Vaccines for diseases such as yellow fever, malaria, hepatitis A, Typhoid, Meningitis, cholera among others are required.
Basing on the hot and dry seasons, visitors are required to either carry jackets especially those travelling in wet seasons and also at night its cold in some parts DRC.
While in DRC, you can make an exchange of the Dollars or any other currency to Congolese francs (CDF) for convenience. Visa credit cards of different banks can be used in some places like hotels, shopping malls, super markets, and other places around the capital city and surrounding cities but not in rural areas where they require cash and in local currency.