May 22, 2018
Posted by:

Administrator2

Categories:

Gorillas, Uganda safaris, Wildlife safaris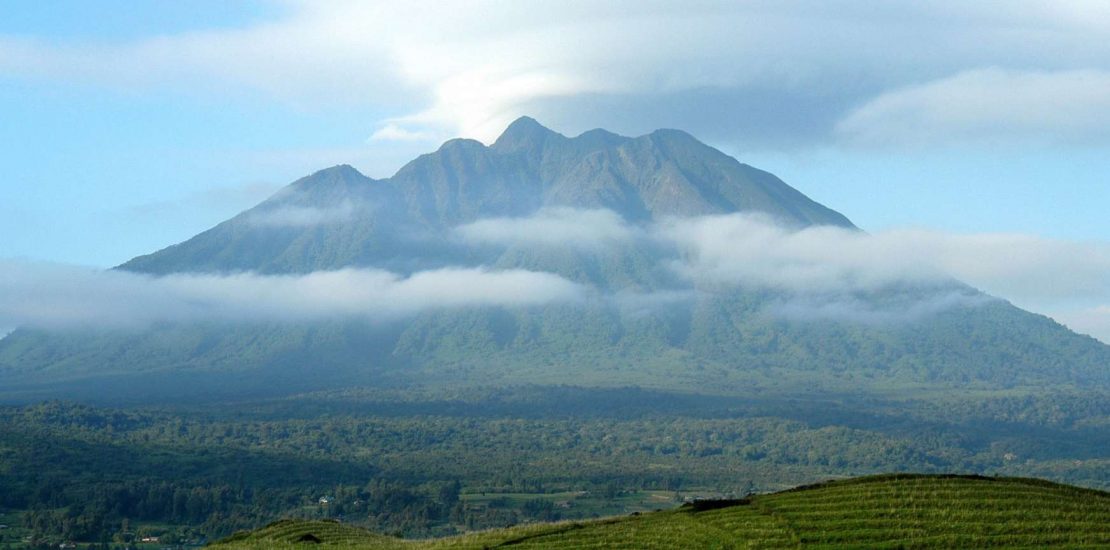 Amazing hiking Safari in Mgahinga gorilla national park.
Hiking safari in Mgahinga gorilla national park is one of the amazing and incredible activities one should engage in while on a Uganda safari tour and these mountains perched right next to the Mgahinga gorilla national park will offer you the best climbing and viewing experience and also a chance to be in 3 countries – Rwanda, Uganda and Congo at the same time.
1. Mt. Gahinga (3,474m):
On your way to the park, look out for small piles of stones in the garden fields. The local people call such a pile a 'Gahinga'. Mount Gahinga is quite bigger than the average 'Gahinga' but sitting next to Mount Muhabura does make it look small. A hike, which takes about six hours round trip, goes through a good example of a pure Bamboo forest. This mountain once had a Crater Lake on top but time has changed it into a lush swamp. Distance to the peak is 8km.
2. Mt. Sabyinyo (3,645m):
Literally meaning the 'Old man's teeth' and just like an old man, time has eroded Mt. Sabyinyo's crown. This volcano offers 3 challenging peaks to climb. A climb up the mountain takes one up a ridge along the eastern side of the climb to the peak. If you are to continue, the climb to 2nd peak involves walking a ridge with breath-taking drops into gorges of Rwanda and Uganda, a dual experience you will achieve here. Finally, the hike up to the peak 3 is steep with several ladders and mush scrambling. You are guaranteed to get your hands dirty en-route to peak. Once on top, you will be standing in Rwanda, Democratic Republic of Congo and Uganda at ago, what a triple experience this is!!! The journey takes about eight hours round trip to cover the 14km stretch.
3. Mt. Muhabura (4127m):
Seen from all corners of Kigezi region, Muhabura volcano acts as a "guide" to travelers. The typical cone-shaped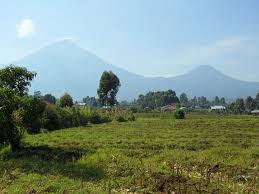 mountain provides some of the unequalled stunning views in the country and more specifically in this region. Much of the climb passes a rocky surface covered by grasses and small shrubs.
Once at the top, hikers are rewarded with the views of the other 5 Virunga volcanoes, twin lakes in Rwanda, Lake Edward in Queen Elizabeth National Park, Bwindi National park and the peaks of Rwenzori Mountain. The hike takes approximately 8 hours round trip covering a distance of 12km.You are advised to stay at the Muhabura base camp or any hotel near Mgahinga national park or Kisoro town the night before.
Border Trail
This is a 5 hour hike which covers 10km distance. It takes you first towards Sabyinyo and climbs up the base of Sabyinyo for a while through fine montane forest before turning towards the Congo side without applying for a visa. Along the trail you will get a great view of Mt. Sabyinyo's gorge and peaks giving you clear views of these gorges and Sabyinyo. When you get to the Congo side you head back along the international border, you can take a breath at this site to take some memorable photos.
The route back to the park head quarters is a great section for birding with a wide range of bird species, so for birders this is a great chance to see some rare species at no cost. There are two rest huts along the walk way that are good places for taking a break while spotting some animals like the monkeys, baboobs and elephants.
Mgahinga national park is not only home to gorilla trekking safaris but also several other tourist activities that include, birding tours, volcano hiking / climbing, golden monkey trekking, gorge walk and the famous Batwa trail experience.
Recommended for the hiking safari in Mgahinga national park include the following climbing gears;
Rain coats

Tough hiking boots

Insect repellent / sunscreen

Packed lunch and drinking water

Walking sticks