May 17, 2018
Posted by:

Administrator2

Categories:

Gorillas, Uganda News, Uganda safaris, Wildlife safaris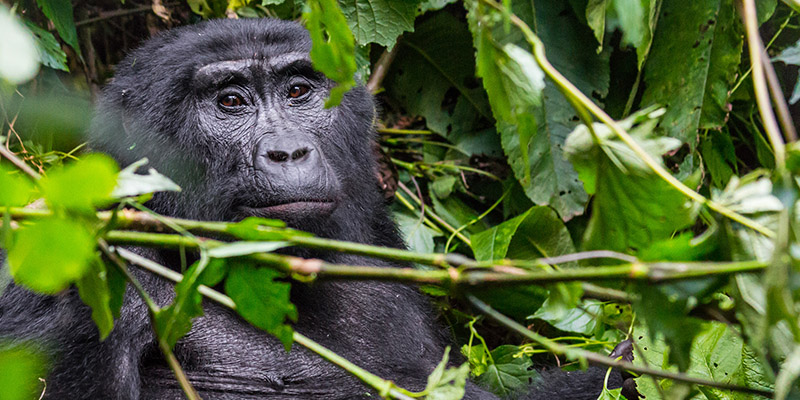 One cannot talk about gorilla trekking in Bwindi impenetrable national park and doesn't mention Buhoma region. This is because it is a premier gorilla region and always on the minds of the tour operators and travelers. Buhoma sector is located in the North-western side of Bwindi impenetrable National park in Kanungu district. There are other 3 regions in the park and these include Rushaga and Nkuringo region found in the southern side of Bwindi impenetrable national park and Ruhija region found in the east. Of all the gorilla trekking sectors Buhoma is the most preferred and busiest and its permits are always fully booked.
PARK ESTABLISHEMENT AND GORILLA HABITUATION.
In 1993, just two years after establishment of Bwindi into a national park, Buhoma was the first sector to be opened for gorilla trekking. This marked the beginning of gorilla tourism in Bwindi national park and Uganda at large.
This sector has got three habituated gorilla families including Mubare, habituated in 1993, Habinyanja second group habituated in 1997 and Rushegura group in 2000. Only 24 gorilla permits are sold for this sector per day.
Buhoma sector has numerous lodging facilities that range from budget / rest camps, mid range up to luxury. These include Silverback lodge, sanctuary gorilla forest camp, Bwindi view Bandas, and Lake Kitandara.
Accommodation is always an important consideration by the tour operators and travelers when planning for a gorilla trekking safari in Uganda.
ACCESSIBILTY AND BEYOND
Buhoma sector is easily accessed and well connected to other national parks like Queen Elizabeth national park via ishasha sector; it takes like 2 to 3 hours to drive from Buhoma region to Ishasha sector where one encounters with the exceptional tree climbing lions which are only found in the queen Elizabeth national park. It will also take 4 hour drive to Mweya area, a hub for wildlife tours in Uganda and popular boat cruise on Kazinga channel where visitors are rewarded with views of Nile crocodiles, elephants, Buffaloes, the large population of hippos and the aquatic avian species such as the African fish Eagles and the pink-backed pelicans.
Accessing Buhoma sector is less challenging compared to the other 3 sectors. It is an estimated that 550km / 342 miles drive (8-9h drive) by road from Kampala. Routes used can be Kampala-Masaka-Mbarara-Ntungamo-Rukungiri-Kihihi then Buhoma. By Air transport one can book with Aerolink Uganda from Entebbe international airport to Kihihi, Kisoro and Kayonza airstrips.
Other than gorilla trekking, Buhoma sector also has various interesting activities for visitors. A popular one is  mountain hiking operated by the Buhoma rest camp in the "ride for a woman project". Other sought after activities include Buhoma village walk, Nature walks and forest trails. All these lead travelers through the jungle to view the magic that is the forest.
It is unquestionable that Buhoma sector of Bwindi forest is a must visit for travelers interested in Uganda gorilla safaris. These area is home to a wide range of luxurious accommodation facilities,  a rich history and is accessible.