February 7, 2018
Posted by:

Administrator2

Categories:

Current News, Holiday, Rwanda News, Special Offers, Uganda News, Uncategorized, Wildlife News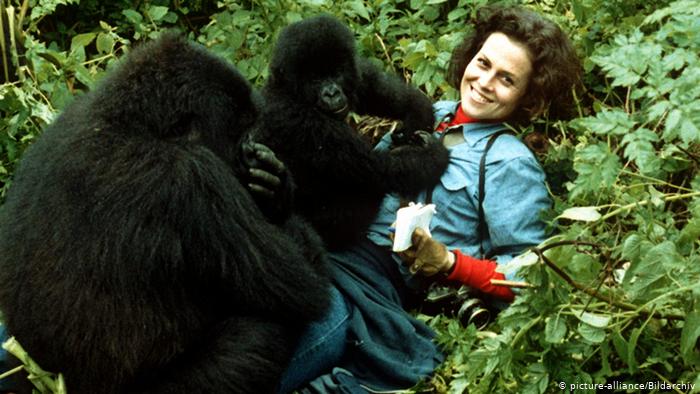 Dian Fossey: The Profound gorilla conservationist.
It is now roughly 33 years since we lost the heaven sent woman who gave her life for the safety of gorillas. Dian Fossey was an eye opener for the world that mountain gorillas existed and fought tooth and nail for their safety and conservation, which cost her own life thereafter. Dian Fossey was an American primatologist and conservationist who undertook an extensive study of mountain gorilla groups from 1966 till her death in 1985. This was her daily routine in forests of Rwanda.
Dian Fossey was born in San Francisco, Calif, in 1932. She grew up with only her mother and stepfather and she was an excellent student who was extremely interested in animals from a very young age. At the completion of her college, it took Dian Fossey's entire life savings plus a bank loan, to make her first dream safari in Africa. In September 1963, she finally arrived in Kenya and made an all-around trip in Kenya, Tanzania, D.R.Congo, and Zimbabwe.
Fossey's pivotal moment in her life was during her visit to Dr. Louis Leakey at Olduvai Gorge who later employed her to do field studies about the mountain gorillas in eastern Africa. It was at this time that the seed was planted in her head, even if uncertain that she would someday return to Africa to study the gorillas of the mountains. Before her final return to Africa to start her work, gorillas had a horrible reputation as aggressive brutes that would kill a human on sight. Living with a group of mountain gorillas in the forests of Rwanda, Fossey proved the world wrong about its myth and changed the way people saw these huge apes that are actually gentle & peaceful
In September 1967, she started up a small research center in Rwanda, near Volcanoes National park: the Karisoke Research Center that consisted of a few cabins high in the volcanic Virunga Mountains which was home to one gorilla family. She imitated their natural and daily behavior such as feeding, munching on celery stalks and scratching herself. In less time, the gorillas had familiarized with her which gave her a chance to study them very well. She was able to identify the different gorilla families, their characteristics and way of life. She observed the role of the great silverback in his family. Up to today, Dian Fossey grave is still being protected in Volcanoes national park, together with her 3 most beloved gorillas (Digit, Kweli and Marchessa) all burried at the same place. The grave is a memorial site that entails not just the cemetery but a great deal of historical facts about Dian Fossey, mountain gorilla conservation in Africa and world over.
Undeniably, Fossey's obsession with these great apes, the presumed fearsome dangerous creatures was able to create an impact to the whole world. It changed our perception about these gentle giants of the jungle. Gorilla habituation and gorilla trekking in Rwanda were all results of her efforts. She still owes us till now and will never be forgotten in the history of the mountain gorillas in the Virunga region.