September 4, 2019
Posted by:

Administrator2

Categories:

Uganda safaris, Uncategorized, Wildlife News, Wildlife safaris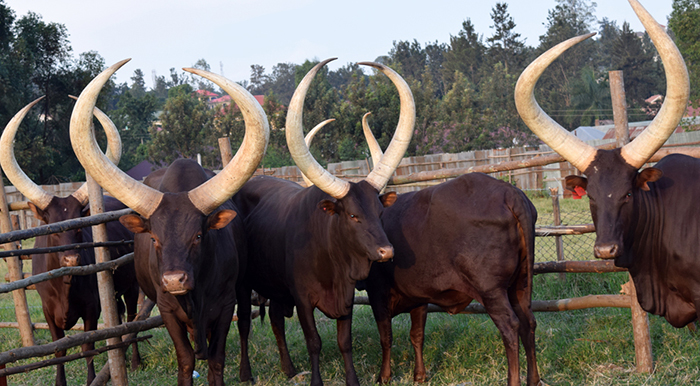 A park with 13 lakes, wildlife so beautiful and unique, heart touching kinds of cultures and several landscapes unimaginable, all enclosed in a small and compact gem of 370 square kilometers; is all that make up the Lake Mburo national park so adorable. There are many cultural tours in Lake Mburo national Park. 
Though Lake Mburo national park is an underrated gem, it hosts hundreds of species of animals, from the huge elephants, massive of buffaloes, towering giraffes, zebras, warthogs, primates, wonderful flora and abundant bird species.
Lake Mburo being the dominant attraction here, all tourists yearn for a launch cruise on this stunning lake, where they are exposed to large masses of hippos, crocodiles and countless bird species as well as other wildlife that would have dropped by the lake for some drinking water.
Having had a boat cruise on Lake Mburo, travelers think of a game drive to also have a chance to explore the wildlife that the park hosts. No game drive goes through Lake Mburo and trotters ever fail to spot a thing, even the shortest game drive have still exposed travelers to buffaloes, zebras, Uganda Kobs, Impalas, giraffes and many others.
Walking Safaris
Another thing that takes up most of the travelers on Uganda safaris in Lake Mburo national park; are the walking safaris that take them through the park on foot to have behind-the-scene encounters with nature. Yes, undeniably, all these are thrilling activities that no tourist would ever want to miss out.
However, there is this one attraction embraced with love and hospitality not found anywhere else except in Lake Mburo; those are the cultural tours. There are thirteen trained cultural groups open to visitors and they completed with African wildlife Foundation. A visit to these communities directly improves their livelihoods.
The Ankole cultural Community tourism group. This is the largest and most active cultural group in Lake Mburo national park. It takes travelers through the process of milk chumming and ghee making. Travelers to this group are also showed how the local hand crafts are done, tree planting and several cultural songs and dances are presented.
The Rwenjeru campsite.
This gives the organic foods' process, traditional cattle watering adventure, and the whole watering process. Here meet the local people who will brief you about the traditional farming methods, engage in the cultural performances and have a community walk, waving back to little children who only call you "Muzungu" (a common word referring to westerners).
The Igongo cultural center.
Tourists to this place visit a cultural museum that exhibits the culture and history of south western region of Uganda. Here one can get exposure to the traditional cooking of millet bread and Eshabwe making process. Other things to learn include milk preservation processes as well as indigenous dances.
Different cultural groups like the Rwabaraata Drama-group, Rwamuhuka handcraft makers, Ssana community lodge, Nshara-community tourism group, and Rubare fishing community.
Cultural tours in Lake Mburo NP guarantee a taste of local cuisines, like Eshabwe, steamed Matooke, and Amakamo (local yoghurt). Also an Interaction with local people, see their way of living, share life stories and create bonds unbreakable.
If it's your first Uganda safari to Lake Mburo national park, don't be deceived that all you can do is a launch cruise along Lake Mburo, game drive and a walking safari. There is a lot more to do in the park. It could nearly take a full week to explore existing cultures in the places around Lake Mburo national park.
Visit Uganda, visit Lake Mburo national park today for experiences not felt before. It is definitely a super ideal destination in Uganda.