November 22, 2022
Posted by:

Administrator2

Category:

Uncategorized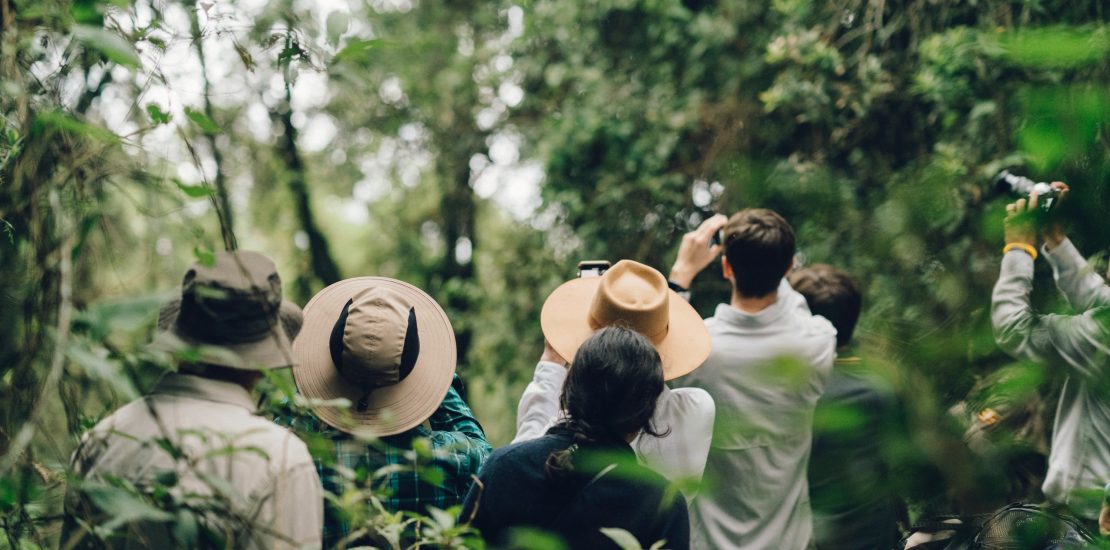 Christmas in Uganda-Christmas Safari in Africa-Christmas Africa-Uganda
Christmas is already knocking at the door, and the question in every tourist's mind is "Where do I spend this festive season from?" Worry not, Love Uganda Safaris has got you covered with different options on where to choose the places to enjoy your Christmas safari holiday in Uganda. Do you wish to spend your Christmas having a good time with the mountain gorillas and other primates? or do you just wish of having game drives as you watch animals in their natural habitats, or having fun sightseeing and learning about the story of The Pearl Of Africa through an Uganda cultural tour?
Why then not add Uganda to your festive season Christmas safari in Africa and write your own story about this Pearl of Africa as Winston Churchill in his book named "My African Journey"
Visiting Uganda for a safari this Christmas holiday will allow you to turn moments into memories. You will visit several destinations and do quite a number of activities.
Where can I spend Christmas / festive season in Uganda?
Where to spend your Christmas holiday in Uganda shouldn't be one of your worries. Whether you are planning as a family, couple, or group safari, Love Uganda Safaris has got your back. Below are some of the destinations that will make your festive holiday in Uganda a remarkable experience;
Kampala city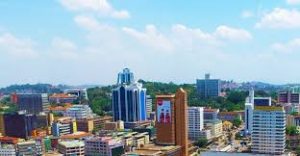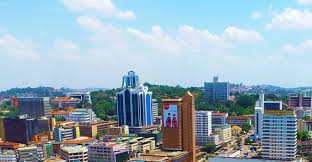 This is Uganda's largest and capital city. It is well situated near the biggest lake in Africa – Lake Victoria. Whether you are a social person or introverted, Kampala city has all the places for you. It has got good hotels like Kampala Serena Hotel, Grand Imperial Royal Hoteland, Sheraton, to mention but a few. The city has also got other tourist areas such as the famous Col. Muammer Gadhafi Mosque located in the Old Kampala area. At the top of this mosque, you can see all the seven hills of Kampala that is Mengo hill, Rubaga hill, Namirembe hill, Makerere hill, Kololo hill, Nakasero hill, and old Kampala hill. From here our guide tells you all the stories behind the city and seven hills. What an adventure!
Ziwa Rhino Sanctuary: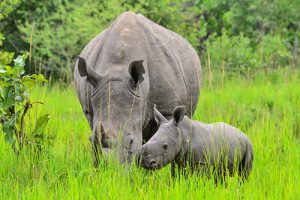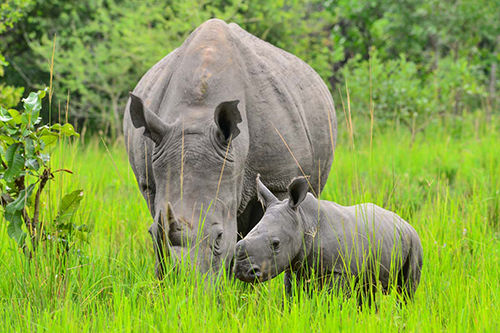 You can as well visit the Rhino Sanctuary in Nakasongola for great sightings of white Rhinoceros. You will learn about their stories and how they survived extinction. This is usually combined with a safari to Murchison falls national park by most travelers.
Murchison Falls National Park: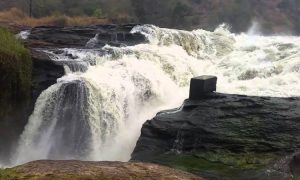 This is the biggest and oldest national park in Uganda. It is famous for being a home to the world's strongest waterfalls that is Murchison falls. It is also the only place where you can see all the big five animals that is Lion, rhino, elephant, leopard, and buffalo. Quite a number of activities take place there including; hiking to the top of the falls, game drives, wildlife safaris, boat cruises, birding, etc.
The source of the Nile: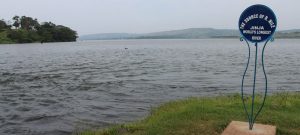 The source of the Nile is one of Uganda's most visited destinations in the past decades is Jinja City – the Source of the world's longest river (River Nile). There are mesmerizing experiences that can bless your Christmas / festive season safari. These activities include bungee jumping, white water rafting, kayaking, fishing, and canoeing, to mention but a few.
Bwindi Impenetrable national park: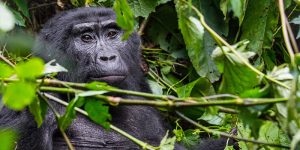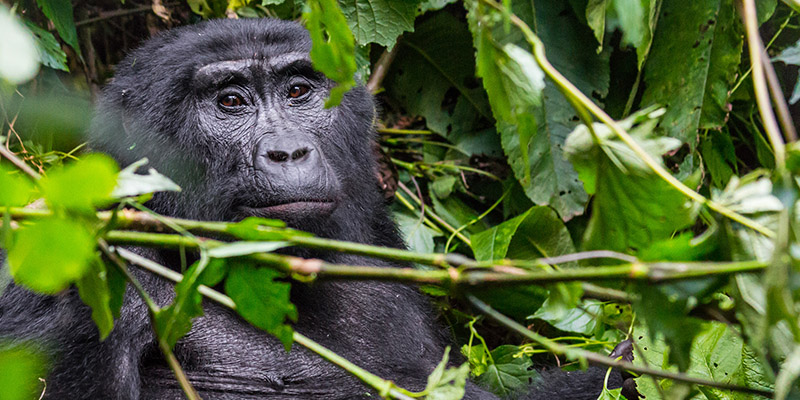 What comes into your mind when you hear of Bwindi Impenetrable national park? Of course, Mountain gorillas. This Christmas / festive season can be an opportunity for you to have a gorilla trekking adventure in the forests of Bwindi. The park is one of the most visited national parks in Uganda and East Africa as a whole. Come learn about these magical apes that live in families and can survive up to 50 years of age. This is a real Christmas deal for every traveler thinking about where to spend their Christmas / festive season.
Queen Elizabeth national park: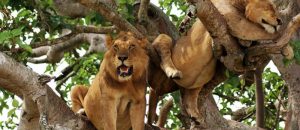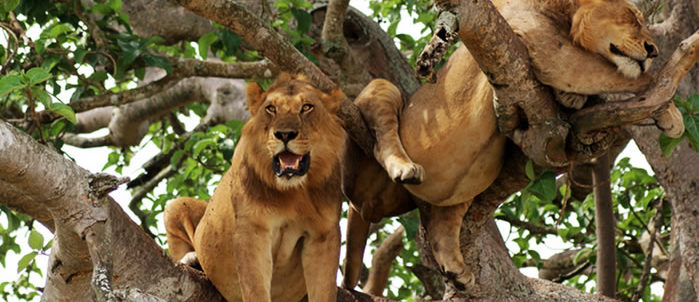 The Park was named after the late Queen of England – Queen Elizabeth II. It is the second largest national park in Uganda and it is also famous for being home to the rare tree-climbing lions. This Christmas / festive season is yours to watch these lions spend time in the branches of trees within the park. On a good day, you will find them mating or hunting. It is always a moment turned into a memory for every traveler that visits Queen Elizabeth national park. At Queen Elizabeth national park, you can as well be part of the spectacular hot air balloon safari that comes with breakfast in the bush and sundowners.
Kibale Forest national park: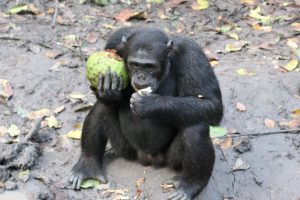 Characterized by the forested landscape and evergreen vegetation, Kibale forest national park is a home to multiple primate species. The dominant ones are chimpanzees. Why miss out on a festive season experience with these human-like apes? The park is also a potential birding destination and is close to the famous Bigodi wetland swamp which is a home to hundreds of bird species.
Lake Bunyonyi: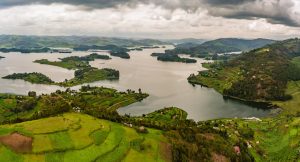 As the name suggests "Bunyonyi" which means "small birds" in the local language, Lake Bunyonyi should be part of your festive season Uganda safari. It is one of the best destinations for bird lovers and people who love to relax near a water body. The lake has got good lodges and camping sites from where you can make your festive season experience a remarkable one.
Lake Mburo national park: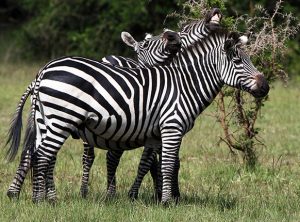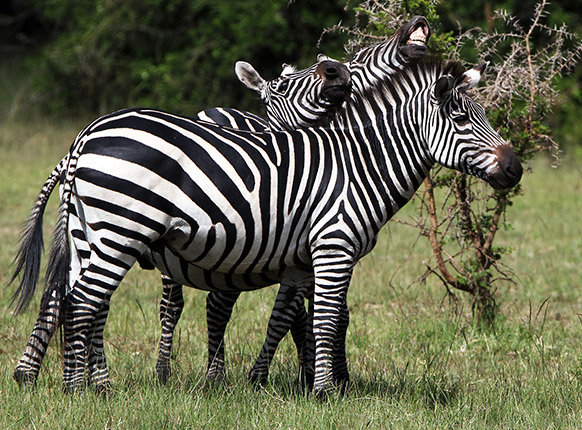 This is Uganda's smallest national park located in the Kiruhura district along Mbara – Masaka road. The park is rich with tourism activities such as horseback riding, boat cruises, game drives, and wildlife safaris, community tours, birding, to mention but a few.
Kidepo Valley national park: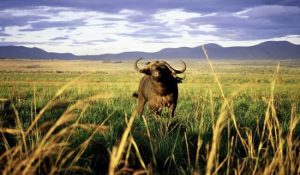 located in the extreme northern corner at the border of Uganda, Kenya, and South Sudan, Kidepo valley is the most isolated national park in Uganda. However, travelers that make it to the park enjoy spectacular views of the great Narrus valley as well as visit Karamojong villages. The park is home to multiple animal species such as leopard, cheetah, elephant, lion, Thomson gazelle, buffalo, and many others. This would be a good festive season destination for travelers who would like to spend time with nature and far away from cities and unnecessary noise.
Lake Victoria: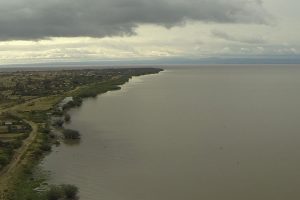 This is the largest lake in Africa and the third largest in the whole world. It is a prime destination for travelers who admire fishing, birding, swimming, boat riding, etc. Lake Victoria is always full of fun during the Christmas / festive season. It gathers thousands of visitors both local and international on all the beaches surrounding it and all over the islands.
Ssese Island beach: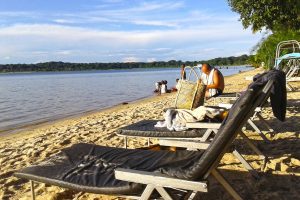 This is one of the best beaches found on Lake Victoria. It is famous for its luxury experiences that are offered to travelers from all corners of the world. The island is made up of hotels that are set on the longest white sand beach under a canopy of natural tropical forest. It is a good honeymoon destination and best for travelers that love spending time enjoying water and sun at the same time.
A summary of Uganda's destinations that you can visit during this festive season
Murchison falls national park
Bwindi Impenetrable national park
Lake Mburo national park
Ziwa Rhino sanctuary
Queen Elizabeth national park
Kidepo Valley National park
Kibale Forest national park
Pian Upe game reserve
Lake Bunyonyi
Elgon national park
Rwenzori
Lake Victoria
The Source of the River Nile in Jinja
Fort Portal city
Kampala city
Nakayima tree in Mubende district
Bigodi wetland
Elgon
NOTE: Each of the above destinations has a unique attraction and activities that can be done there. Love Uganda Safaris is always ready to provide clients with good itineraries that fit the needs of customers as well as budget-friendly in nature.
A summary of activities that you can consider during this festive season while on a safari in Uganda.
Have you been wondering what to do while on a Uganda festive season / Christmas safari, here is a pool of activities from which you can choose;
Game drives and wildlife safaris
Boat cruise
Horseback ridding
Kayaking
Bungee jumping
Gorilla trekking
Chimpanzee trekking
Birding
Fishing
Cultural visits
City tours
Guided nature walks
Mountain climbing
Where can I do the cultural safari in Uganda this Christmas -festive season?
Sezibwa falls
Namugongo shrine
Kasubi tombs
Mparo tombs
Karambi tombs
Bigo Byamugyenyi
Fort in Patiko
Igongo Cultural Center and Country Hotel
The Naggalabi-Buddo Coronation Site found in Wakiso District
Nyero Rock Paintings situated in Ngora
Nnamasole Baagalayaze Tombs and cultural center
Nakayima Tree found within Mubende District
Nkokonjeru Tombs in Kakiika
Wamala Tombs
Frequently Asked Questions (FAQs) about spending a festive season in Uganda?
Is December a good time to visit Uganda?
December is actually one of the best months to pay a visit to Uganda. This is because of its dry nature which allows most of the attractive activities to take place. Most of the activities in the national parks are better done during the dry months such as gorilla trekking, hiking, nature walks, and mountain climbing, to mention but a few. Planning your Christmas / festive season safari to Uganda is not in any way a loss. It is rather a good timing that comes with spectacular experiences.
Additionally, most of the city dwellers in Uganda go to villages during the month of December to refresh and have family time. This comes with less traffic hold-ups, less noise in the city, etc. All these are an assurance of you having a smooth ride both on city roads and highways.
What is the best safari in Uganda?
The best Ugandan safari might not have a clear definition but it means one that combines at least 3 out of 4 of Uganda's attractions and destinations. The best safari in Uganda should involve activities such as gorilla trekking, visiting tree climbing lions in Ishasha sector – Queen Elizabeth national park, Cultural tours, birding, visiting the source of the Nile, Hiking to the top of Murchison falls, Ziwa Rhino sanctuary visit, game drives and wildlife safaris, boat cruises and any other as may be required by the traveler.
NOTE: Love Uganda Safaris takes the initiative of advising clients on which activities are better than the others and the destinations as well, however, the requests of our clients, remain the major point of consideration.
How do I plan a Christmas in Uganda / festive season safari to Uganda?
Planning a Christmas in Uganda / festive season safari to Uganda should not stress you. It is something that should be done in a casual manner; however, you may put the following into consideration;
A good camera with spare batteries – no festive season moments deserve to be missed in Uganda
Some extra money (converted to Ugandan shillings) – You may want to join a concert or party as they are many during the festive season
Do not stress buying Christmas items such as Christmas trees, capes, t-shirts, flowers, drinks, etc. they can be easily bought in the local markets at relatively cheap prices.
Do not be bothered if you are invited to dine with Ugandans on Christmas, Ugandans are social and hospitable. Do not feel insulted by their endless invitations to dinners and parties.
How do you say merry Christmas in Uganda?
Christmas in Uganda are usually merry-making times. Expressions usually speak louder than words. The cross-cutting gesture is usually wearing a smile and handshaking. However, do not overdo it, it might be misinterpreted. Love Uganda guides are experts in such things, feel free to ask them where you get stuck.
The most widely spoken language in Uganda is Luganda and the phrase "Merry Christmas" is "Nkwagaliza Christmas Enungi." The other good thing is that 98% of Ugandans who do not speak English can hear and understand the Phrase "Merry Christmas" and respond in the correct way.
Are national parks in Uganda open during charismas / festive seasons?
Unless otherwise, Ugandan national parks have never been closed because of a festive / Christmas season. It is actually one of the busy seasons. Travelers who have already booked their festive season safaris should go ahead and visit Uganda – The Pearl of Africa.
Conclusion
Don't get stuck this Christmas season planning where to go! Uganda is open to you with various places to enjoy your Christmas in Uganda. In case you would like a well-customized Christmas safari package, just contact us, and we will help you with not only customizing your package but arranging your whole Christmas in Uganda Safari trip.