April 6, 2022
Posted by:

Love Uganda Safaris & Tours Ltd

Categories:

Blog, our services, Travel Tips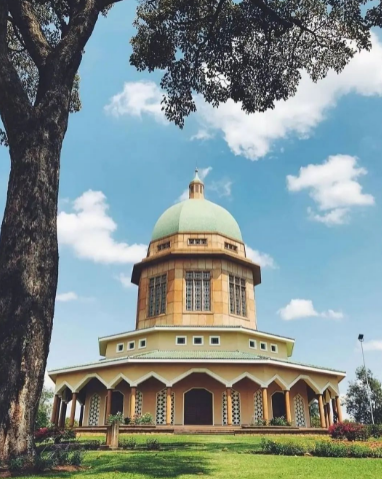 Going Beyond…
An African safari (journey) would not mean anything without wildlife, to be quite honest. But again there is more to safari beyond the big five animals, which are Lion, Elephant, Cape buffalo, Leopard and Rhino. We should mention that one of these have made it to the Big five animals of photography – the Elephant.
These are Africa's most iconic wildlife and many make the long journeys to come and witness them in real life. But aside from that, there are also other features that need and meet a traveler's attention.
These include, but are not limited to the below…
Cultural and Traditional tours

Uganda has a number of traditional/cultural sites that have greatly promoted tourism in the nation because of their distribution. These pose an excellent chance to safari beyond the big five. In Kampala, the Kasubi Tombs also a UNESCO site take first spot. Other major tombs include Mparo tombs in Bunyoro-Kitara region and Nkokonjeru tombs in western Uganda. Like the Kasubi Tombs, all three are resting places of popular kings in Uganda.

Other cultural sites/activities include royal drum makers along Masaka road, Igongo cultural center – a famous stop en-route western Uganda and …

City tours

City tours are such an authentic way to learn more about a new town. In Uganda each town has something special that is worth seeing – from old monuments, old building designs, historical places and the like. A city tour in Kampala would go to the martyr's shrines in Namugongo, Bahai Temple (all religions/beliefs accepted in one place), Old-Kampala Mosque, Cathedrals and even the Kings Palace in the middle of the city.

Rafting the Nile

For the adventurous, rafting the Nile is your activity. So many want to see the river and rapids but there's a risk of a potential raft flip and swim therefore put this into consideration.

Bungee jumping

this is an experience of a lifetime! Uganda has a short bungee jump point compared to other places in the world however the thrill of this experience is the same regardless.

Uganda as a country is endowed with numerous forests spread across the country. Most of these forest are open for walking adventures. Ugandan Forest have numerous trails for athletically-minded, tree-lovers, bird-watchers, fauna fanatics, families and more.

We are available to guide any visitors should they find it hard to choose a forest to visit or a trail to go on.
Some activities are disguised forest walks. These include Gorilla trekking, Chimp trekking, Golden Monkey                  hikes and some birding excursions.
Waterfall trails

Waterfall trails may as well feature under forest walks. However not all waterfalls are found in Forests, for example Aruu Falls found somewhere between Murchison Falls and Kidepo Valley National Park.
Bwindi Forest in its entirety has over 30 waterfalls and most of these have trails. Some of them include;
Munyanga Waterfall Trail
Ivi River walk
Rushura hill walk
Bayenda waterfall trail
Kashasha River trail
Cycling or mountain biking

There are many times we do not feel like spending our precious time in a car. Sometimes this may happen after having been on the road from a national park to the next. This is an activity for the adventurous and the ones that like to keep fit. We would like to encourage travelers, to grab a bike and explore different tracks either inside or outside the park.
Entebbe Town is increasingly becoming popular with bike rides with weekend cycling programs here and there.
Book your cycling tour or weekend ride with us here
 Love Uganda Safaris organizes tours beyond the big five and these will take you to Gorilla trekking, Mountain biking and cultural encounters. We wont forget the adventure junkies' that love whitewater rafting too.