May 3, 2018
Posted by:

Administrator2

Categories:

Gorillas, Holiday, Uganda News, Wildlife News, Wildlife safaris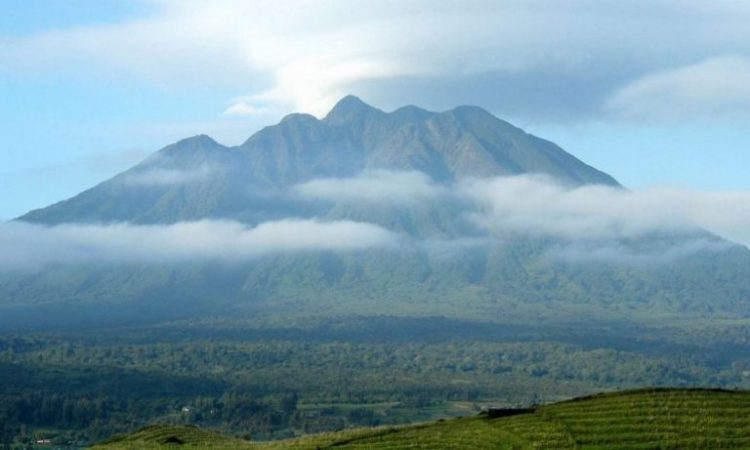 Reasons why you should visit Mount Gahinga during a safari in Uganda.
Mount Gahinga is a dormant volcano in Virunga Mountains on the border of Uganda and Rwanda. It lies between Muhabura and Sabinyo mountains, rising up to 3,474 meters. Mt. Gahinga has got a swampy caldera on its peak and believed to be 180 meters wide. It is among the eight volcanic mountains of Virunga ranges, a volcano chain that spans through Uganda, DRC and Rwanda.
Vegetation across the mountain is described as afro montane with Bamboo composing the main vegetation. The bamboo forests found on this mountain are homes of the endangered mountain gorillas that stay with in the park.
Reaching Mount Gahinga is about 540 kilometers from Kampala, the journey to this park by the road takes around 10 hours excluding road stop overs or pick nick lunches. For public means of transport there are daily buses which set off at around 7.00 am from Kampala.
By air charter, flights can be arranged from Entebbe airport or Kajjansi airstrip to Kisoro on daily basis.
Since Mount Gahinga is located in Mgahinga national park there is an opportunity of viewing varied mammals and bird species .The park has got at least 79 birds and 39 mammal species and include forest buffalo, leopards, elephants, bush pig though these are rarely seen. Birds include crowned hornbill, Rwenzori turaco, crowned crane and black kite. Farmland on the northern edge of this park is dry stone wall that keeps buffalos in the park.
A trip to Mount Gahinga will introduce you to the most exciting and memorable activity of trekking mountain gorillas in the thick jungle of Mgahinga forest. The park has got only one habituated gorilla group called Nyakagezi which is open for visitation on daily basis; this group consists of 11 members 3 adult females, 2 silver backs, 2 infants and 4 juveniles.
Mount Gahinga hike avails travelers to the native Batwa people and the batwa heritage trail where visitors are taken to the forest to know more about different tree species and plants planted for their food, learning how the Batwa harvest honey, learn their hunting skills, visit their traditional leader if you are interested and enjoy their traditional songs and dances.
Nature walks in Gahinga Mountain present several primates like monkeys, baboons, and golden monkeys other species include butterflies, tree species that are eye catching, and the Sabinyo gorge trail. The Natural walks on Gahinga Mountain allows tourists to get closer to nature during a Uganda safari.