July 30, 2016
Posted by:

Administrator2

Category:

Uncategorized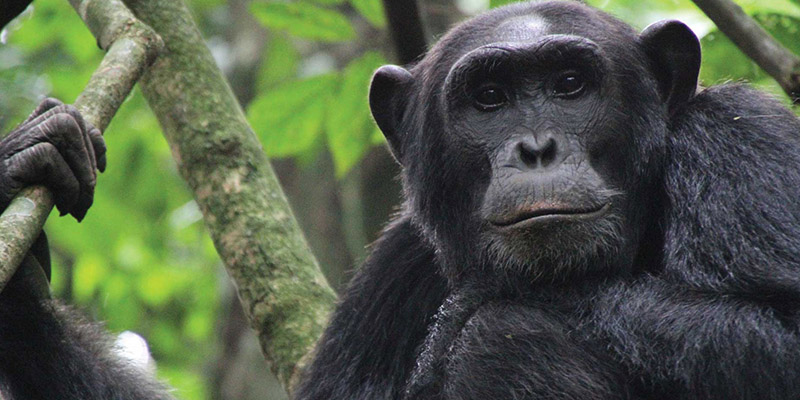 DETAILED ITINERARY
Perched in the middle of Lake Victoria, this 100 acre forested island is situated just 23 km offshore from Entebbe. It acts as an orphanage for chimpanzees which are the common visitors to this unique island usually. It offers a unique opportunity for close viewing of chimpanzees in their natural shelter. Pre-arranged supplementary feeding times which are 11.00 am & 3.00 pm every day tend to bring the chimpanzees to within meters of the raised walkway specially designed for easy viewing and provide excellent photographic opportunities.
Apart from chimpanzees, Ngamba Island is home to very many plant and tree species, forest birds, water catchment areas, reptile species like the snakes, lizards and the beautiful scenery which is so adventurous on any safari. There will also be a unique opportunity to view the chimpanzees in their natural environment due to the pre-arranged supplementary feeding times; this also provides excellent photographic opportunities. This tour also exposes you to a safari visit to UWEC that has got many animal species like; the lions, elephants, Rhinos, bird species, monkeys, and many more. You will also have a briefing by the guide who will lead you to the coast of Lake Victoria to meet your 9:00 am launch.
The boat will also take about 45 minutes across to Ngamba Island, crossing the equator en-route. When you arrive at the Island which is an orphanage of up to 39 chimpanzees, you will be given an introduction and briefing on the sanctuary.
It's also exciting to watch the chimpanzees interact with each other and with their care takers.
In the relatively shortest time at this island, you will be able to see such different habits amongst the group; with some whistling for food where as others clapping.
Return to the main land where you will link up with your safari guide and proceed to Entebbe Wildlife Education Centre (zoo) and to the reptile village.
Visit the Uganda Wildlife Education Centre -The zoo
This place is a residence to various animals which were rescued from poachers in the national parks and other areas. You will have an opportunity to view the big 5 mammals of Uganda without necessarily going to the wild; animals like lions, leopards, elephants, monkeys, ostriches and many others are well represented. And you would like to participate in feeding of these animals though it's optional since it's not an easy task.
You will have a chance to see the white rhinos; which can only be found in Ziwa Rhino sanctuary where they are being bred to be re-introduced in Uganda following their extinction.
Visit the Reptile Center
Uganda Reptile Village is managed by Mr. Kazibwe who is a reptile expert. He was born in 1982 in Wakiso District. After studying in Uganda he went to Kenya and Tanzania where he was fully trained in reptile handling and rescue over a period of about 4 years. In 1998 whilst in Tanzania he met Jackson Erickson; a South African reptile warden who was undertaking extensive research on snakes in the country. In June 1999 Erickson offered to take him to Zimbabwe to hone his skills even further. And it was this background as to why this reptile village is in existence today because between 2003 and 2008, he rescued more than 623 snakes of 38 different species from imminent death.
Tour the imperial resort beach
This is the best white sand beach in Uganda; located on the shores of Lake Victoria, adjacent to a beautiful five star hotel. You will walk in the clean water/ sand along the best sand beaches in Uganda; as well as on the sand to sun bath. The tour in the caves is pleasant; and among these caves some have been modeled into creative bars turning out to be very unique features and interesting to look at.
The beach is also a stunning platform for bird watching within the various palm trees around the beach.
You will swim in the Lake to step up your physical fitness after a busy day. The day will be finalized with a dance to amazing Ugandan local tunes; mixed with international tunes to warm your body at the beach since it's a weekend and everyone is happening. In case you need a Speed boat, it can be arranged so that you can enjoy a cruise on Lake Victoria; though you will have to pay for this service (Speed boat). So, come with extra dollars in case you get interested in the activity
End of the ngamba island trip with Love Uganda safaris
Please book this tour now via our 24/7 hot line +256 772 633 920 / +256 705 905 215 OR via our email inquiry@loveugandasafaris.com / info@loveugandasafaris.com
We are warmly waiting for your inquiry!