February 28, 2022
Posted by:

Love Uganda Safaris & Tours Ltd

Categories:

Kenya National parks, Kenya Tours, Tips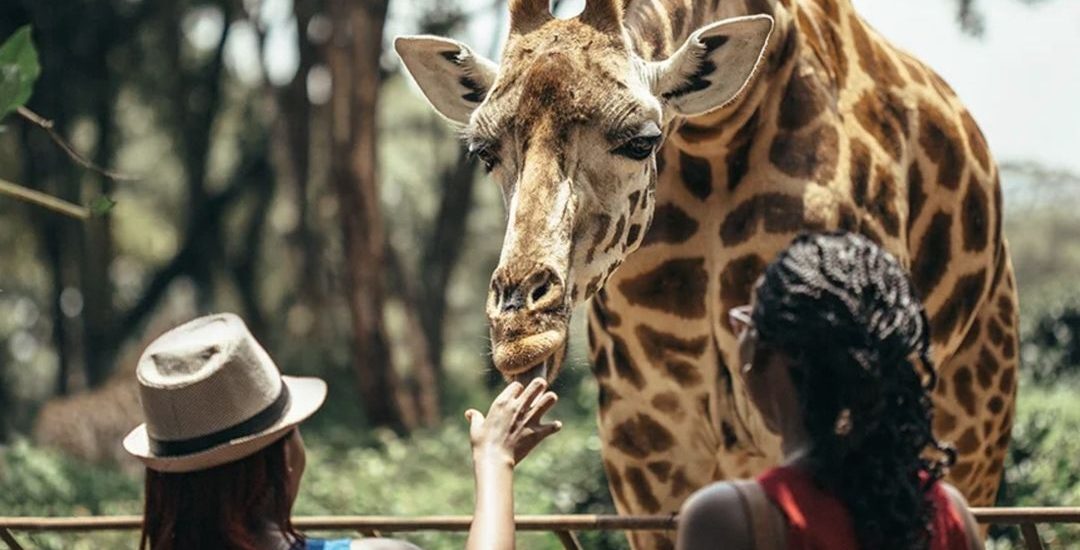 Kenya is a land that is magical, providing numerous travel and adventure experiences. With a long list of offers, we have put together a short list of must see in Kenya. From National parks to museums.
In no particular order…
Nairobi national park
How many countries have a national park right in the heart of the capital? Prolly a few. And one of them is Kenya – welcome to Nairobi National Park. This is Kenya's most accessible safari experience. It's one of the only few national parks in the world bordering a capital city. Hence abundant wildlife can be seen against a backdrop of city skyscrapers.
The park is one of Africa's smallest parks at 117 sq km and is located on Nairobi's southern outskirts.
Elephants of Amboseli
Any passionate safari goer has heard of the big bad elephants of Amboseli National park. The park is a 4h driver from Nairobi City and offers the best backdrop of Kilimanjaro Mt. Apart from guaranteed elephant sightings, there are also zebras, hyenas, wildebeest and a reasonable spotting of lions. This park is a must see and offers one of Kenya's premier wildlife experiences.
Highlights; Big Elephant herds, Kilimanjaro backdrop, Photography
Masai Mara
Also written as Maasai Mara is Kenya's leading park.  This park is one of Africa's finest wildlife destinations with classic safari landscapes and wildlife. The reason the Mara makes it to this list is undoubtedly the great wildebeest migration – an annual movement of millions of wildebeests, zebras and gazelle across the Serengeti plains in Tanzania.
The migration is an annual event however the Masai Mara offers excellent wildlife views all year round. The Big Five animals like Leopard, Rhino, Elephant, Buffalo and Lion can be seen while on gamedrives in the Mara.
David Sheldrick trust/wildlife
The David Sheldrick wildlife trust is best known for it's work to protect elephants. It operates the most successful orphan elephant rescue and rehabilitation program in the world. But they do much more than this.
The David Sheldrick Wildlife Trust is open to the public for one hour from 11 am to 12 pm every day. During this time the orphans arrive for their midday mud bath and feeding. Elephant adoption is very much a part of the trust. Those who have adopted an elephant orphan have another opportunity to visit at 5 pm. when the babies return to their stockades. It is important to note that for any visit, prior booking is needed because slots fill up so fast.
Ol Pejeta Conservancy
Extending over 350 sq km, Ol-Pejeta-Conservancy is a mosaic of evergreen thicket, wooden grasslands and acacia woodland situated in the foothills of snow-capped Mount Kenya. It is known as a trailblazer in conservation, most famous for protecting the world's last two northern white rhinos. The Conservancy is also home to non-indigenous Chimpanzees, the Big Five including lion, buffalo, elephant, leopard and Rhinos. The rhino, both black and white are the most popular wildlife of the conservancy.
There are multiple activities to take part in while here and also accommodation options for those that which to stay overnight.
Karen Blixens house & museum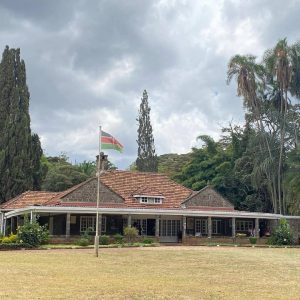 The great movies Out of Africa was filmed in a nearby location to this house & museum. KAREN Blixens house was where the author lived between 1914 and 1931. This beautiful colonial house was left behind after she went away and it was later turned into a museum.
Located 10km from the city Centre, the Museum belongs to a different time period in the history of Kenya. It is set in expansive gardens, making it an interesting place to wander around.
The Museum is open to the Public every day between 9.30 am and 6pm including weekends and public holidays. However, visitors are encouraged to be at the Museum by 5.30pm.  Guided tours of the museum are continuously offered.  There is also a museum-shop which offers handicrafts, posters, postcards, the Movie 'Out of Africa', books and other Kenyan souvenirs.
Giraffe Centre
The giraffe center is home to the rothschild giraffe and whose mandate is changing mindsets. The main purpose of their existence is to educate Kenyan school children and youth on their country's wildlife and environment. Furthermore, it exists to give both local and international visitors an opportunity to come into close contact with the world's tallest species, the giraffe.
The center is open to visitors on all days of the week including public holidays. Entry fees are quite affordable