Mountain Gorillas
Rwanda, Uganda and D.R. Congo are the only countries which have got the endangered mountain gorillas and these have greatly attracted many tourists to come for gorilla safaris in Uganda. These species are the most attracting animals which the visitors always want to view on their safari tours to any of these countries. The revenues collected from the tours to the gorillas have greatly helped in developing the tourism sector within the country.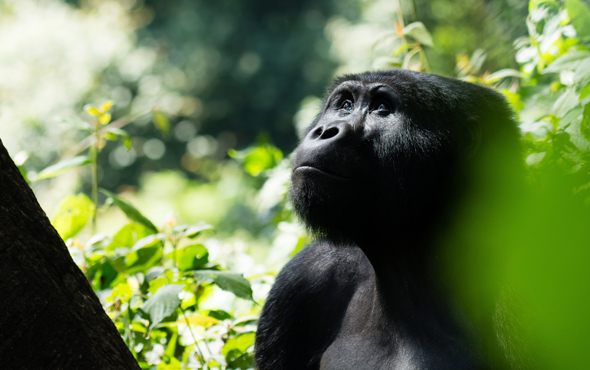 They are interesting to the safari tourists who visit them regularly. Gorilla trekking in Uganda is mostly done in Bwindi impenetrable National park; and Mgahinga gorilla national park while Gorilla safaris in Rwanda are done in Volcanoes National park and in D.R.Congo, it is done in Virunga National park. While this activity is being carried out, tourists are normally given one hour to interact with the primates.They also get to see how they eat, play, communicate, walk, and other daily activities that they engage in.

The safari tourists are also allowed to take photos while trekking mountain gorillas in Rwanda and Uganda; but without the flash since the gorillas can be scared. The photos will also provide a good memory of all the adventurous time you had while tracking the mountain gorillas. The gorillas are also wild animals; therefore they don't need to be disrupted since they might be encouraged to harm the tourists. The rangers always brief the tourists at the park headquarters before going to track.