Yet again Uganda has gained international acclamation for its bio-diversity this time towards Bwindi Impenetrable National park. The UNESCO world Heritage site made it to the list of top national parks as compiled by renowned news agency Cable News Network (CNN). As we are still recovering from Uganda's rank of top travel destinations 2017 by UK based blog Rough guides and wanderlust ( a south African blog) testifying to Karamoja's beauty, we welcome the appraisal.
Bwindi Impenetrable national park is an epicenter of Uganda's Tourism sector with highest revenue gained from travelers who undertake a tour to Uganda. The park has rich bio-diversity with over 350 bird species and a wide range of butterflies. Bwindi also shelter the world's endangered mountain gorillas with over 300 that find habitat in the park. This makes gorilla trekking tour among the exceptional activities to experience while in Uganda. Of the remaining 800 gorillas that survive, more than half are found in Uganda and the thrill of seeing these apes comes with a Uganda Safari.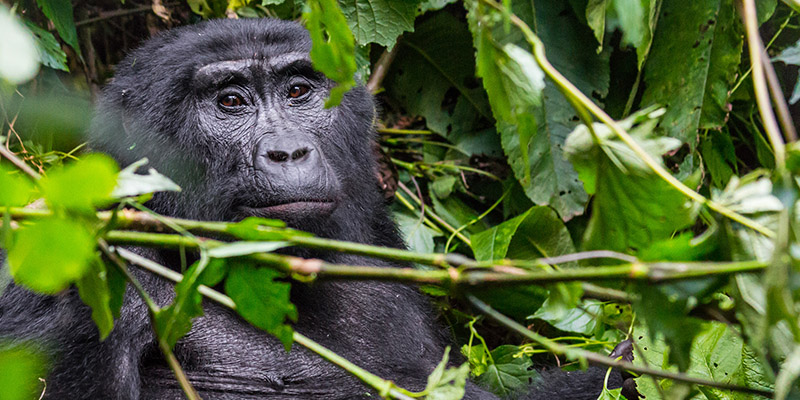 It is good to note that the park also was listed in top destinations for couple by the business insider during the Valentine Season.
Bwindi impenetrable national park is located in South West and is characterized by think vegetation cover. This trait explains why it is called impenetrable. The thick forest that also lies on a high altitude that gets foggy. However, this experience is what makes gorilla trekking in Uganda worth it.
Apart from the mountain gorillas, Bwindi impenetrable national park is also home to the Batwa community. The Batwa are a group of pygmies that thrive in Bwindi and have been able to amicably live the Mountain gorillas without much interruption and clashes.
So if you are out there and looking for a nice way to spend your upcoming summer holiday, the pearl of Africa is just the place to be. While in this jewel, you will experience beautiful sceneries, and mouthwatering delicacies. This comes with variety of flora and fauna. Whatever you may be yearning for, Uganda has it in all forms and colors.