February 12, 2019
Posted by:

Administrator2

Categories:

uganda gorilla tour, Uganda safaris, Wildlife safaris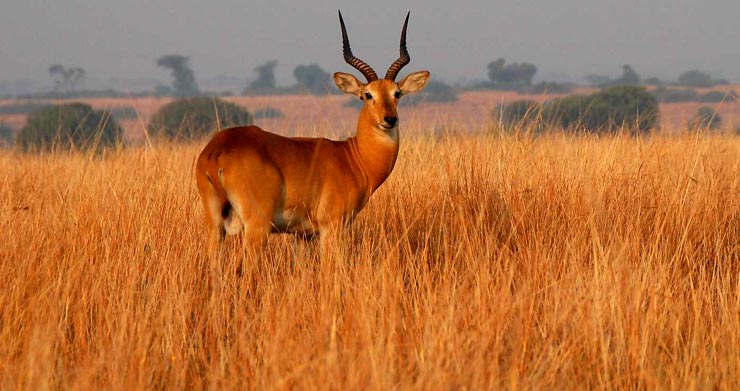 The beauty of Katonga wildlife reserve.
Katonga wildlife reserve is found in the western region of Uganda. The journey to Katonga is a 3 hours' drive from the capital of Uganda, Kampala.
Katonga wildlife reserve is one of the soft spoken reserves in the pearl of Africa, because of its remoteness. This has made the reserve to be left out by most travelers while on a Uganda safari.
Katonga wildlife reserve covers an area of 207 square kilometers and it was gazetted in 1964 as a game reserve mainly to serve as a corridor for migrating wildlife from Uganda to Tanzania and Sudan. In 1996 it was formed into a wildlife Reserve. In the same year the game department merged with the Uganda national parks to form Uganda Wildlife Authority.
The spectacular scenery of the reserve is characterized with ever green rainforests as a well as the papyrus swamps and savanna vegetation that act as habitat to different wildlife and bird life that form the highlight attractions in the reserve.
Katonga wildlife reserve is strategically positioned on the extreme edges of the prominent Katonga river valley. The magical experience in this reserve is accompanied with the views of unique water as well as papyrus elusive bird species, Sitatunga antelope, river otters among others. The best way to view the remarkable wildlife in this reserve is through participating in the guided nature walks through different developed trails.
Katonga wildlife reserve enables survival of about 40 different mammal species that are of great interest to numerous travelers on a wildlife safari in Uganda. Some of the remarkable wildlife species that are easily seen in Katonga include the olive baboons, monkeys and antelopes. This reserve is one of the few destinations in East Africa to host the secretive Sitatunga antelopes hence making it a unique destination in Africa.
Besides being one of the best wildlife destinations in Africa, it hosts over 150 elusive bird species, making it a prominent destination for birding safaris in Uganda.
You never get bored while on a safari in Katonga wildlife reserve. Some of the remarkable activities in this reserve include guided walks, canoeing, game viewing, visiting local communities, among others.
The reserve has a unique geographical location between swamps, forests, savannah and woodland vegetation which gives Katonga wildlife reserve a diverse ecosystem that favors growth of a variety of vegetation like grasslands, woodlands, riverine, papyrus and hence enabling survival of so many bird and mammal species.
Though the bigger part of the reserve is either permanent or seasonal wetlands and riverine plus tropical forests, but majorly it is comprised of a mixture of savannah with acacia and woodland. The dominant plant species include chloris gayana and sporobolus festivus.
Much of the wildlife in Katonga wildlife reserve was killed due to poaching and encroachment on the reserve land by the cultivators and pastoralists; however the good news is that they have all been evicted by the wildlife Authority to enable flourishing of the reserve, and this has led to the re-birth of more wildlife, including Impalas, Zebras, Elephants, Duiker, Chevrotain, among others.
Sighting the wildlife from a canoe, whilst they come to the water's edge to drink is a thrilling and memorable experience.
Besides the mountain gorillas, chimpanzees, golden monkeys, big five mammals, bird species that many travelers know Uganda for, wildlife sanctuaries like Katonga still exist to spice up tourists' safari experiences.