January 26, 2022
Posted by:

Love Uganda Safaris & Tours Ltd

Categories:

Blog, combined safaris, Gorillas, Holiday, Natural Forests, Tips, Travel Tips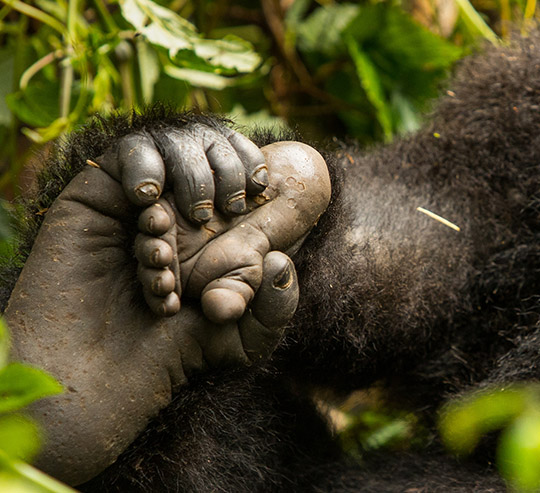 There is a lot one needs to know about a gorilla trekking experience, from prices, sectors, conditions governing the gorilla permit to where to get permits from. This piece is simply prepared to shed light on some of the gorilla trekking information as well as tip one on Bwindi Impenetrable Forest (a UNESCO World Heritage site) and Mgahinga Forest NP.
Top Tip;
Experts encourage visitors to consider buying at least two permits allowing you to track on at least two separate days (there is only 1 visit to each group per day). So many benefits come this, even if it definitely costs more. You only get one hour with the gorillas (which equates to one permit) so giving yourself two opportunities will not only double your chances of having an incredible encounter, but will also give you the chance to view more individuals and a broader range of behavior. The weather is unpredictable so you could track one day in pouring rain, whilst the next morning has brilliant sunshine.
Key Factors to remember
There are many aspects to mountain gorilla trekking information and here below we have broken down a few.
TRACKING TIME: Tracking time is between 8; 30am to 7; 00pm. Each morning before the trekking, there is a briefing at the park headquarters starting at 7; 45am. For conservation sake, all visitors are encouraged to attend this session. Additionally, all visitors are expected back at the starting point by 7; 00pm

VISITOR CATEGORY: – rates differ based on the residence status of the visitor. The three categories are NON-RESIDENT $700, EAST AFRICAN RESIDENT $600 and UGANDAN CITIZENS. Visitor category is verified at point of sale, through your chosen tour operator and also at the check-in prior to departure on the morning of trekking and please ring proof residence. However the gorilla habituation is a standard $1,500
ILLNESS: – Any visitor who shows signs of illness will not be allowed to visit the gorillas. A visitor shall be declared unfit to track due to illness by a warden –in-charge in the park. Illness is determined at the discretion of the warden in charge.
AGE LIMIT: – The minimum age limit for visiting gorillas is 15 years. There is need to provide proof of age. The minimum age for chimpanzee tracking is 12years.
VIEWING TIME. Visitors are allowed to stay with gorillas for one hour.
LIABILTY. The purchaser will not hold UWA or duly authorized agent(s) liable for any accidents, loss, damage or injury sustained while in the park.
TRANSFERABILTY.  Permits are not transferable between the different visitor categories. Gorilla trekking permits unfortunately cannot be sold for values different from those marked, especially not to different visitor categories. Culprits are penalized by the governing body – UWA.
One last thing…
it is entirely possible to combine Uganda's Bwindi Impenetrable Forest and Rwanda's Virunga Volcanoes on the same holiday – the areas are less than a day's drive apart and the combined experience is one for the books!
And finally, this gorilla trekking information may not 100% represent Rwanda in its entirety, however the race is a close one. The age limit, viewing times, liability, illness all do apply. The rates however are different with the Rwanda gorilla permit standing at a majestic $1,500 each.