Tarangire National Park
Tarangire national park is 120km from Arusha; boarded with Tangagire Wildlife reserve area to the north east; an area set a part by the government to carter for the needs of the local people as a grazing ground for their herds. The park owes its name from Tarangire River; which also flows across the area. The dense vegetation of Acacia and the mixed woodland characterize this national park. Huge Baobab trees and the old Doum palm trees as well as black cotton grass also dominate the park.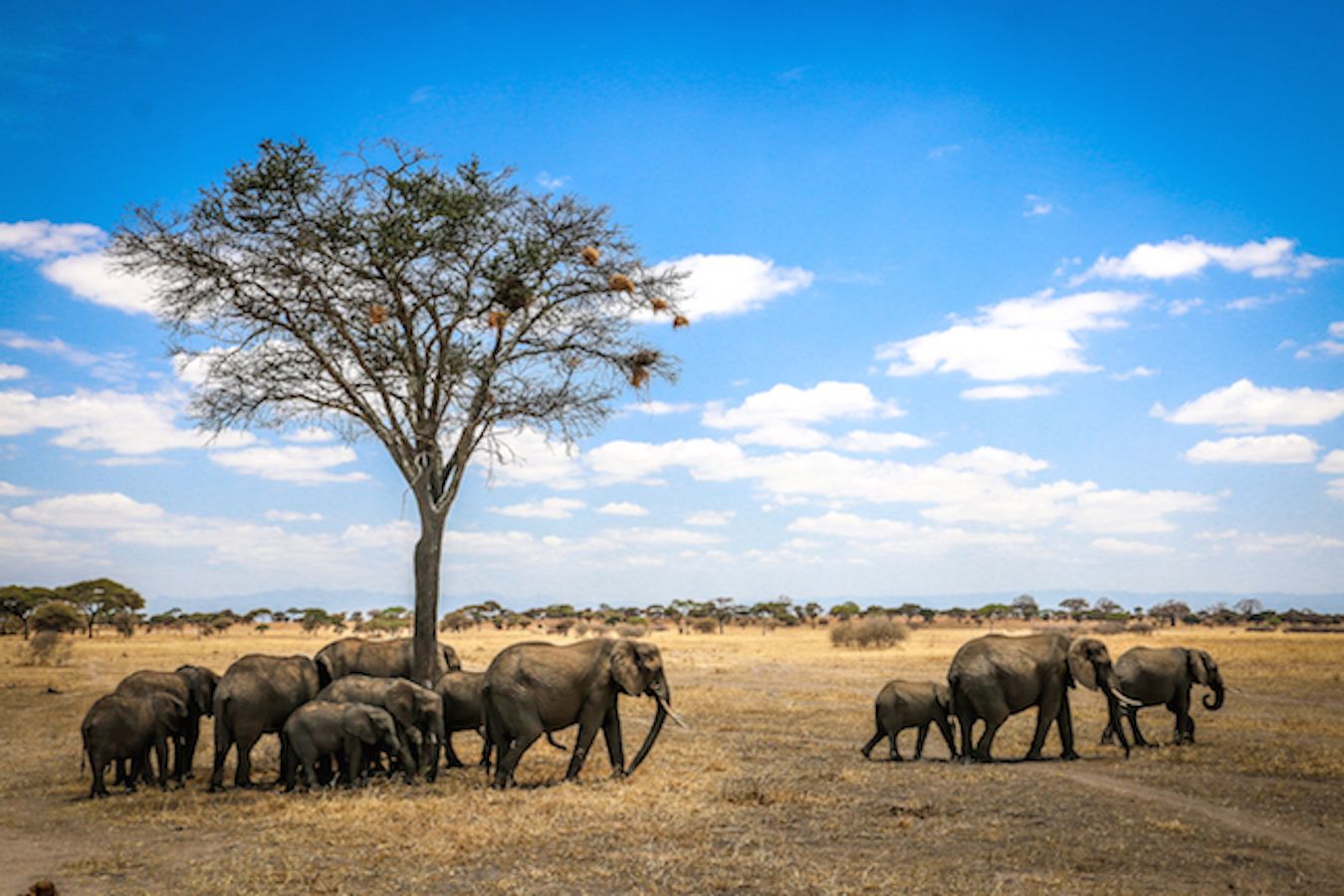 There are animal migrations in the park. The animals migrate to the park in search for water; which is provided by Tarangire River. Predators migrate along in search for preys. During this period, the park has the largest concentration of animals than in any park in the northern Tanzania.
The park has animals including; the Wildebeest, Elephants, Zebras, and Hartebeest. Not all animals are migratory though; other animals such as Giraffes, Impala, Eland, Lesser Kudu, Waterbuck, Gazelle and sometimes Rhinos or Leopards can be seen throughout the year. More people are attracted by the giant pythons and large herds of elephants. The park is also famous for migrant birds.