Chimpanzee Tracking in Ngamba Island
Ngamba island chimpanzee tracking is one of the excursions or safari you could do if you're in Uganda on a short notice because this island is so beautiful and breathtaking. A tour guide from love Uganda safaris will explain to you all the background and history about the existence of Ngamba island and chimpanzee tracking as you will be enjoying the boat cruise to the island where this sanctuary or home for chimpanzees is found.
Ngamba island chimpanzee tracking Sanctuary was established in October 1998. Its establishment is to care for orphaned chimpanzees that are rescued by the Uganda Wildlife Authority from poachers; and are unlikely to survive reintroduction to the wild life. So by that reason, Ngamba island was established to take care of these young or rescued chimps. It is from this where by many people have come on a Uganda safaris to enjoy the chimpanzee tracking experience on the island. This is mostly done by those people that are in Uganda for a short notice. But as love Uganda safaris, we have decided to include this island on all our gorilla tracking tour itineraries and Uganda wildlife safaris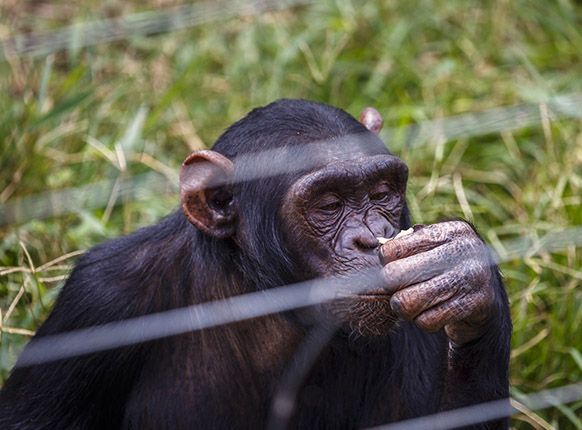 Ngamba island chimpanzee tracking Sanctuary is 100 acres (approximately 40 hectares) of rain forest; situated a short boat ride (23 km) away from Entebbe. This is near the equator in Lake Victoria, Uganda. It supports a rich diversity of natural wildlife and provides a variety of natural foods for the chimpanzees.
The island is set up as an eco-friendly project with compost toilets, rainwater collection, proper waste management practices and solar energy for electricity and hot water.
The Sanctuary is a non-profit organization which is co-ordinated and managed by the Chimpanzee Sanctuary & Wildlife Conservation Trust(CSWCT). CSWCT is a partnership with six organizations committed to the welfare and conservation of wildlife. The Trustees are: Uganda wildlife society, Uganda wildlife education Centre and born free foundation..! This island is one of the places where you can do some picnics/holiday safaris with family. Its just off the shores of Entebbe and you will do activities like chimpanzee tracking, canoeing, and boat cruise and also play some games.