Hiking Mount Moroto
Mount Moroto stands at 3,082 meters above sea level in the Karamoja region in the North East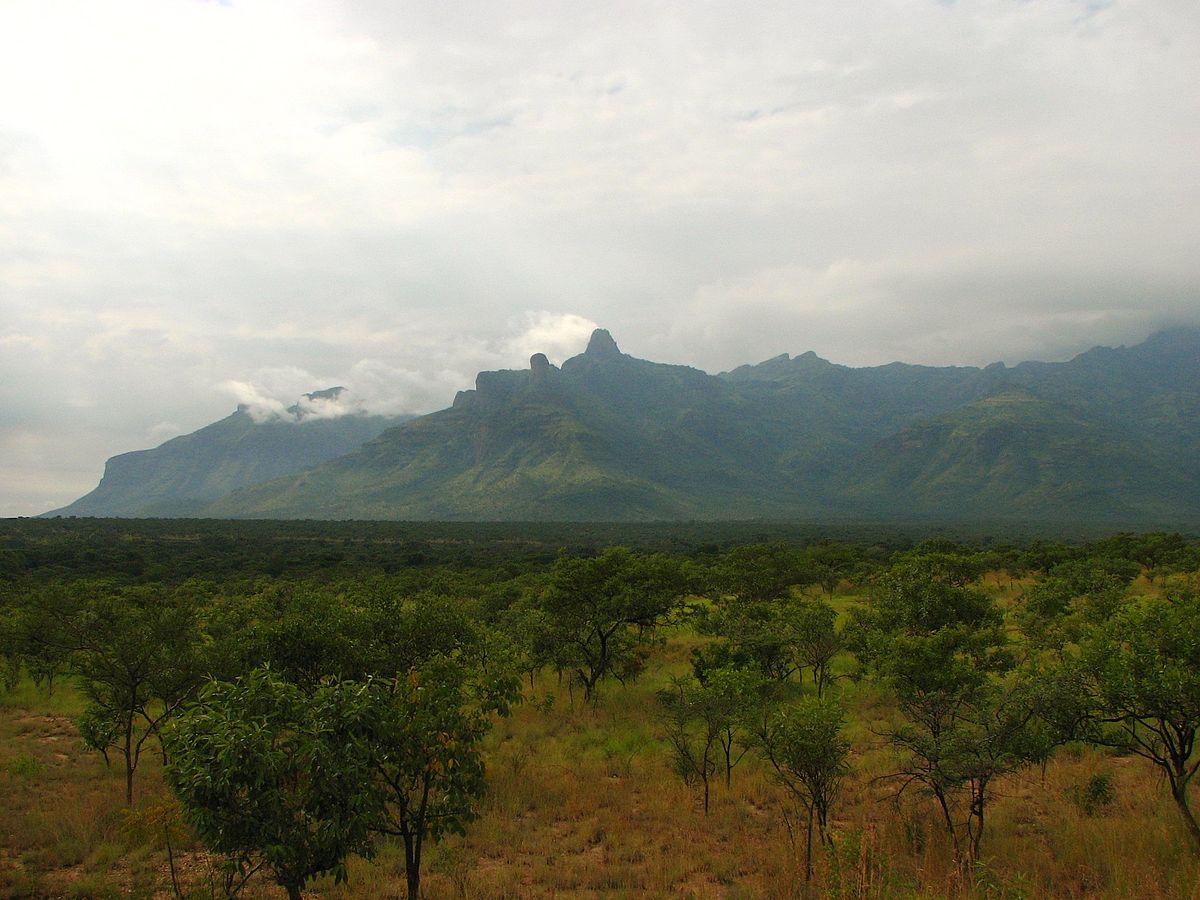 of Uganda, near the scenic Kidepo valley national park, one of Africa's finest and most beautiful game parks.
The great Mount Moroto with a lavish of natural blessing hails from the old district of Moroto abutting the alluring city of Moroto, neighboring the charismatic Karamajong society, anchored in the North eastern region of the pellucid Pearl of Africa, Uganda. Mount Moroto stands firmly vast-spread, at an approximate distance of 1.9 miles (3 Kilo meters) on ground by road, east of the resplendent Moroto central business district.
She lies along Uganda's cross-border with Kenya and this border connects to other Volcanoes like; mount Elgon, Morungole and Kadam. The area rounding Mount Moroto is furnished with a graceful forest reserve that shields an array of habitats that incorporate arid thorn savanna and dry montane forest, her coordinates are 20 13'30.0''N, 340 46'21.0''E.
The famed Mount Moroto mothers two peaks at her summit; Sodok and Sologomon but before getting to that point, consider the journey which bridges these two parts; visitor and the destination. You could have persevered much through ill road trips but I warrant for a time, pleasure will swirl your soul with the comfort that yields from the soothe unswerving tarmacked high way, leading through the shimmering Mbale town right-past the turn off to Mountain Elgon and the angelic Sipi falls, and these can vividly be viewed from within your 4WD vehicle, astonishingly the road will transform into the usual potholed cum dusty nature, typical of majority journeys to Ugandan country side. Your worries shall calm when your eye sight glances at the naturally furnished land scape and then your thoughts that previously were crowed by rigged sentiments will receive instant refreshment thus kicking away any discomfort caused by the bumpy ride. Save for the rolling hills of South Western Uganda, the North Eastern long drawn plains are substantially as appealing to the eyes; in fact you will agree that nature smiles in North Eastern Uganda!
Drive through the flat land, with the road seeming to stretch through the horizon and beyond, chunky sprawling fields of corn and sorghum and with Savannah grassland plains shall grace your sight. Palatial mountain ridges that are also edgy with geometric points lip a lions' share on the land and are so pleasant to look at and as an attribute to your judgment, name your own magnificent range, but Kadam definitely remains the most striking. Depending on how fast you drive, you may reach the renowned Mount Moroto either slightly before or even after dusk; suddenly you can cannon into any cozy house for a night, next morning as the day dawns, engage the expatriate community that serves in Moroto, then you will load your equipment; stoves, food, tents for this hiking safari expedition. Your driver shall then cruise the 4WD, 40km to the starting point of the hike that constantly has been keeping you in a long wait mode. It shall necessitate you to hire a few porters from Tapac and an individual with critical fluency in karamojong, this one, will particularly favor your negotiations along the odyssey. The porters can carry your boxes of water because you will surely consume up to three liters a day, and any other stuff you possess. The Moroto mountain hiking is so pleasurable despite experiencing some friction, I urge to visit the destination and relish your bite of a memorable Uganda hiking Safari.