THE REMARKABLE RWANDA: THE FACTS ABOUT RWANDA'S BEAUTY
Rwanda now part of the East African community is labeled a unique and adorable country. In the east of Africa is a country that boasts of clean serenity, rich with beautiful soils, nature, vegetation, waters, mountains and fascinating creatures.
Like Uganda, Rwanda is a landlocked country with soul warming hearts filled with hospitable gestures towards anybody that finds their way into this land. In addition to its admired background, Rwanda in a further unique way is a book in which many stories that anybody wouldn't ever want to miss are embedded.
Due to the wonderful outlook, and inside beauty of Rwanda, many people make endless visits to this small nation. It has disapproved many whose thoughts are still glued to its past history of being a home of genocide by growing from ruins to a country that acknowledges social, political and economic growth. Indeed Kigali is referred to as the "cleanest city in Africa"; however, this title never came cheaply, it is a brand that the Rwandan have fought for for many years, to make sure they build a very reputable image within Africa and world over. This brand has so far up lifted Rwanda's tourism to the skies, and it is still flourishing.
THE HISTORY OF RWANDA
Rwanda prior to the colonial times became a zone of foreign habitants, majorly from Europe. The colonial times found Rwanda a young innocent land administered by one of the strongest (by then) tribal or clan system as believed.
Tutsis generally occupied the higher strata in the social system and the Hutus the lower. However, social mobility was possible, a Hutu who acquired a large number of cattle or other wealth could be assimilated into the Tutsi group and called rich and impoverished Tutsi would be regarded as Hutu and poor. Furthermore, a clan system also functioned, with the Tutsi clan known as the Nyinginya being the most powerful. Throughout the 1800s, the Nyingiya expanded their influence by conquest and by offering protection in return for tribute.
Rwanda is one of those countries that changed colonial spearheads. The former colonial power, Germany, lost possession of beautiful Rwanda during the First World War and the territory was then placed under Belgian administration. In the late 1950's during the great wave of decolonization, tensions increased in Rwanda. The clan system gave birth to disagreement between the momentous Hutu political movement, and the Tutsi. The Hutu had gained from majority rule while part of the Tutsi establishment resisted democratization and the loss of their acquired privileges.
Rwanda in November 1959, had a falling big star when a violent incident sparked a Hutu uprising in which hundreds of Tutsi were killed and thousands displaced and forced to flee to neighboring countries. This marked the start of the so- called 'Hutu Peasant Revolution' or 'social revolution' lasting from 1959 to 1961, which signified the end of Tutsi domination and the sharpening of ethnic tensions which has lived up to today. Rwanda By 1962, when it gained independence, over 120,000 people, primarily Tutsis, have taken refuge in neighboring states to escape the violence which had accompanied the gradual coming into power of the Hutu community.
The cycle repeated its self as the Tutsi worked their way out to fight back and reclaim their privileges under the then president, Juvenal Habyarimana, who succumbed to more pressure. Countries like Democratic Republic of Congo, Uganda etc. got involved by acting as refugee centers and army build up for Rwanda fighters bringing endless fights, and later OAU (Organization of African Unity) and Rwanda Patriotic Front got involved.
The genocide was a superficial blow to the beautiful Rwanda in 1994 but Rwanda stood the taste of time.
Rwanda initially rose to fame in the early 2000s after turmoil. This made it a point of principle that Rwanda grows into a country in which her citizens now pride to be. Rwanda therefore has had brilliant young educated citizens who have studied much and from then, Rwanda has had its staunch vehement ruler in the struggle to revamp Rwanda's social, economic and political stand with the current government headed by His excellence President Paul Kagame.
Rwanda's social, economic and political strategies have been laid thus rising Rwanda to fame especially in Tourism, Sports, Trade and international relations painting a clean picture about the Rwanda of a modern society not Rwanda of the times of Genocide that tore it to ruins.
Rwanda occasionally is hailed spectacular for its serenity and keeping its self-clean.
WHERE IS RWANDA?
Rwanda is located in Africa within the East African community, a member state of the East-African Community. Rwanda covers 24,668 square kilometers of land and 1,670 square kilometers of water, making it the 150th largest nation in the world with a total area of 26,338 square kilometers.
Fact sheet about Rwanda:
| | |
| --- | --- |
| Country | Rwanda |
| Continent | Africa |
| Capital and largest City | Kigali |
| Area | 26,338 sq.km |
| Population | 11,689,696 (2012) |
| Coordinates | -1.94995000° N / 30.05885000°E. |
| Official Language | English, French, Kinyarwanda, Swahili |
| Area Calling Code | +250 |
| Time Zone | East Africa Time Zone (UTC+03:00) |
| Neighbor Countries | Tanzania, Democratic Republic of the Congo, Burundi, Uganda |
| Internet TLD | .rw |
| Currency | Rwanda Franc |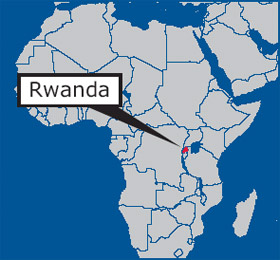 FACTS ABOUT RWANDA: THE GEOGRAPHY OF RWANDA
The all-time beautiful Rwanda is geographically a land locked country but with excellent relief. The nation dubbed with gorgeous and fanciful city makes Rwanda appreciable. With some areas of Rwanda being mountainous, a creation of beautiful scenery lives the country adorable. The mountainous zones lift the relief of Rwanda through provision of rains, support mining sector and tourism.
Being one of the world's most densely populated countries. Rwanda stands the taste as a country divided by great peaks of up to 3, 000m (9,842ft) which run across the country from north to south. Rwanda cultivates every little bit of its land to feed its people expect for parts of the Akagera (along the border with Tanzania) and the higher slopes of the volcanoes. Since most of the country is mountainous, this involves a good deal of terracing. The Virunga volcanoes, rising steeply from Lake Kivu in the west, slope down first to hilly central plateau and further eastwards to an area of marshy lakes around the upper reaches of the Akagera River, where the Akagera National Park is situated makes Rwanda geographically amazing.
Further with existence of mountainous scenery, with Karisimbi being regarded as the highest peak at 4,507on the Virunga Volcanic ranges and the lowest point in Rwanda is the Ruzizi River, at 950 m (3,117 ft) above sea level. Geographically Lake Kivu is the country's largest main fresh water body. And Ruzizi river valley forms the western boundary with the Democratic Republic of Congo (formerly Zaire) and constitute part of the Great Rift Valley.
Rwanda also has other small lakes and Rivers such as Ruhondo, Burera, Muhazi, Ihema, Mugesera and River Akagera. Rwanda is also located on the eastern edge of the Albertine Rift which is a western wing of the Great Rift Valley and all these places attract a number of travelers from all over the world to Rwanda to explore more about the country.
With some parts covered by the plateau, people in Rwanda never regret for settlement. In fact the existence of great relief has prompted it to even become more peaceful and the smartest country in the East African Community.
Rwanda continues to host many visitors to check on its geography stature year by year hence improving its Tourism sector.
RWANDA'S UNIQUE FEATURES
"The land of a Thousand Hills" being strategically located, also fascinating features that you deserve to make a safari for you to witness right in Rwanda.
Rwanda is a land of shimmering hills .Rwanda is also gifted with some Lakes, mountains, the rift valley, hills, Hot springs among others. The biggest Lake in Rwanda is called Kivu.
Rwanda now becomes the new destination for Africa's endless activities such as tourism, and visits from the outside world.
UNIQUE FEATURES IN RWANDA: FACTS ABOUT RWANDA
| | | |
| --- | --- | --- |
| LAKES | RIVERS | MOUNTAINS |
| Lake Kivu | River Ruzizi | Mount. Karisimbi |
| Lake Ihema | River Akagera | Mount. Bisoke |
| Lake Ruhondo | River Rubyiro | Mount. Gahinga |
| Lake Burera | River Ruhwa | Mount Huye |
| Lake Tanganyika | River Koko | Mount Muhabura |
| Lake Mugesera | River Nyabarongo | Mount Sabyinyo |
| Lake Muhazi | Akanyaru River | |
| Lake Rweru | | |
FACTS ABOUT RWANDA'S FLORA AND FAUNA
Rwanda cannot be labeled a desert has but has a lot to offer to its people and even visitors who are hospitably welcomed as tourists. A country gifted by nature, with so much thrilling adventures and attractions, the diversity of its beauty emanates from the partially its enticing naturalist being.
Rwanda is truly "The land of a Thousand Hills", in the heart of Africa, the country full of wonders of nature. With landscapes ranging from high peaks, these hills hinder and are settlement for animals.
Rwanda's wildlife is sensational and, because of current conservation programs in Rwanda, stocks are increasing annually. Tourists come from all over the world to see the mountain Gorillas. In all areas of the country the flora is impressive: whether it is the high montane forest or grass covered river banks, the beauty of the plants and flowers will overwhelm you.
Discover Rwanda and you have discovered spectacular. With a sizeable part of the country now protected through national parks and conservation areas, visitors have the choice of great safaris in Rwanda, mountain hiking, Birding tours and Gorilla trekking safaris. Whether you are out to explore or simply to relax, Rwanda's natural attractions will leave you touched by Africa's magic spell. The animal and plant life in Rwanda is a diverse lot.
During rainfall seasons, the green sprout all over and also animals emerge in the seasoned times. Chimpanzees, Gorilla and so much are visibly seen with the friendly green nature.
FACTS ABOUT THE PEOPLE/ CULTURE OF RWANDA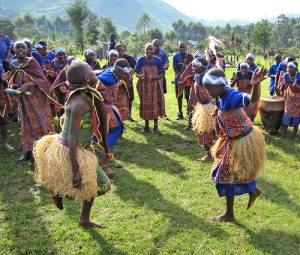 Rwanda prides in its culture. A hug is a paramount gesture as a culture act in case you meant any person from Rwanda.
Rwanda has a very strong cultural heritage which is so vital to acknowledge. Rwanda is majorly has three clans that is to say the Tutsi, Hutu and Twa people. These are remarkably hospitable and hail from a diverse history of rich cultures and life styles where each tribe has its own way of belief.
Rich beautiful Rwanda commonly known for its tall people, beautiful women is a unique country with whom these fall under the Hutu, Tutsi, and the Twa. The Hutu dominates other groups with over 84%, the Tutsi with 15% and the Twa 1%. Rwanda's culture looks different from other African states
For one country is one body, Rwanda has been lived the taste of time as a unified state since pre-colonial times, populated by the Banyarwanda people who share a single language and cultural heritage. Music and dance are an essential part of Rwandan ceremonies, celebration, social gatherings and storytelling as it is with other neighboring countries. The Umushagiriro, or cow dance, is the commonly known dance and is performed by women. The dance of heroes, performed by men, and the drumming, also traditionally performed by men, on drums known as Ingoma
Rwanda's music is transmitted orally, with styles varying between the social groups. Rwanda's most known dance group is the National Ballet, and this dance was acknowledged by President Habyarimana in 1974, and it's majorly performed during the nationally and internationally tradition, music is conveyed orally, with styles varying between the social groups.
Rwanda's symbols include drums which continue being of great importance; the royal drummers enjoyed high status within the court of the King (Mwami Drummers and the dance is usually played between seven and nine in number.
Rwanda fully prides in its culture and has done a lot to continue impacting and teaching each generation about its culture and struggling to create a spirit of unity amongst them. Engaging in Rwanda cultural safari / tour exposes visitors to a variety of cultural aspects in this amazing nation.
THE VEGETATION OF RWANDA: TRAVEL FACTS ABOUT RWANDA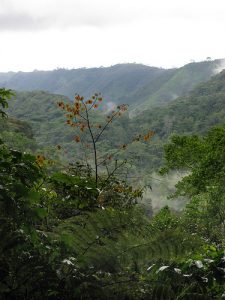 Rwanda is also partially labeled "Green" in some parts; with a small percentage of the country being covered in natural forest vegetation. Programs such as reforestation in Rwanda have added eucalyptus trees to previously denuded hillsides and roadsides, though not on a scale sufficient to effectively counteract erosion.
Lush Mediterranean-type vegetation defines the shores of Lake Kivu, which stands in stark contrast to the papyrus swamps of Rwanda's eastern frontier and the dense bamboo forests of the Virunga Mountains to the north. The volcanoes surely live Rwanda's main tourist attraction: the mountain gorilla protected in Parc National des Volcans (also known as Parc des Birugna), offering opportunities for amazing gorilla trekking tours in Rwanda. The diversity of animal life in Akagera cannot be matched by any resource. Surely Akagera National Park contains significant populations of buffalo, zebra, impala, and other range animals, as well as baboons, warthogs, lions, and hippopotamuses. Rare species such as the giant pangolin (an anteater) are also part of Akagera's diverse fauna.
Rwanda amazingly remains unique in its own perspective and retains its superficial tag: "The land of a Thousand Hills" coupled with the green nature.
FOODS AND DIET OF RWANDA
In Rwanda, people eat simple meals made with locally grown ingredients. Most diet consists mainly of sweet potatoes, beans, corn, peas, millet and fruit. A traditional breakfast consists of sweet potatoes and porridge, which is a mixture of sorghum, corn and millet, mixed with milk.
People of Rwanda during dinner normally have the heaviest meal. Umutsima (a dish of cassava and corn), Isombe (cassava leaves with eggplant and spinach) and Mizuzu (fried plantains) are common dishes. Rwandan men also like to have beer which is locally made and you will not find women consume alcohol in any form.
Indeed when you make a Rwanda tour, expect to taste the best food at all times with the now western foods added on the menu.
WEATHER AND CLIMATE: FACTS ABOUT RWANDA
Rwanda has gentle and conducive weather. Even when this little nation is located only two degrees south of the equator, Rwanda's high elevation makes the climate temperate. The average daily temperature is near Lake Kivu the biggest lake in Rwanda; at an altitude of 4,800 feet (1,463 m) is 73 °F (22.8 °C). The average day time temperature is 24'c with a possible maximum of 30'c.
Rwanda has got 4 noticeable seasons, the long dry season is from mid-May to September, the short rains from October to mid-December to mid-march. Heavy downpours occur almost daily, alternating with sunny weather. Rainfall is generally heavier in the western and northwestern mountains than in the eastern savannas. The summit of Karisimbi (4507m), the highest of these volcanoes, is often covered with hail or snow which makes the scenery so amazing hence forth a bridge for tourist to make endless hiking safaris in Rwanda.
The best time for gorilla and monkey tracking is the dry season – if only to spare you getting drenched (you can still see them in the rain, they just get a bit grumpy). In Rwanda, the dry season is also good if you want to see game in Akagera National Park because thirst will always draw the animals to the watering zones. Further, you will also find at this time the roads are less dangerous and the risk of malaria is lower. The rainy season is the best time to see chimpanzees and is also the time when the place is at its most lush and green covered. Trees and grass breathe with ease during this period and create a beautiful breeze and scenery.
When you visit Rwanda, Indeed it gives you an excellent option to choose between your most convenient season and time and make things happen and enjoy your Rwanda Safari.
Travel Requirements: Facts about Rwanda travel
Travelling to Rwanda is one of the best choices one can ever make and never regret because of the adorable and loving people that this nation prides in. Even getting your way into Rwanda is not as hard as you may expect. The travel process is simple to the gallant people that desire to visit and travel to Rwanda.
To enter Rwanda, the first noticeable requirements are:-
Visa and Passport: A passport valid for at least 6 months from the date of entry is required by all nationals from different countries offered by their own governments.
A visa to Rwanda can be acquired from the Rwandan Embassies or High Commissions in the different countries and Visa has different types with different prices but costs are subject to change.
Types and cost:
Single-entry e-Visa: US$50
East African tourist Visa: US$100.
Multiple-entry e-Visa: US$100 (six to 12 months), US$150 (12 to 24 months), US$200 (24 to 36 months).
In addition, Visa arrangements can either be made through a tour Agency, Embassies and Tourist Offices located in respective countries.
Also when travelling to Rwanda, these other requirements are needed:
Medical checkup and Permit for Yellow Fever are required for the safety and health of the travelers and tourists to Rwanda. Vaccines for diseases such as yellow fever, malaria, hepatitis A, Typhoid, Meningitis, cholera among others are required.
Basing on the hot and dry seasons, visitors are required to either carry jackets especially those travelling in wet seasons and also at night its cold in some parts of Rwanda.
Rwanda's currency is Rwanda Franc but embraces other currencies most especially the Dollar and pound sterling. When you make a visit to Rwanda, you can make an exchange of the Dollars or any other currency to Rwanda Franc for convenience while in Rwanda. Visa cards of different banks can be used in some places like hotels , shopping villages, around the capital city and surrounding cities but not in remote areas where they require cash or in shilling form.
Criminal Penalties and the law in Rwanda:
Rwanda has a country is run on strong law and no one is above the law. Therefore any visitor to Rwanda is subject to local laws. If you violate local laws, even unknowingly, you may be expelled, arrested, or imprisoned. Furthermore, some laws are also prosecutable in the other countries regardless of local law.