August 2, 2021
Posted by:

Love Uganda Safaris & Tours Ltd

Category:

Blog, Uncategorized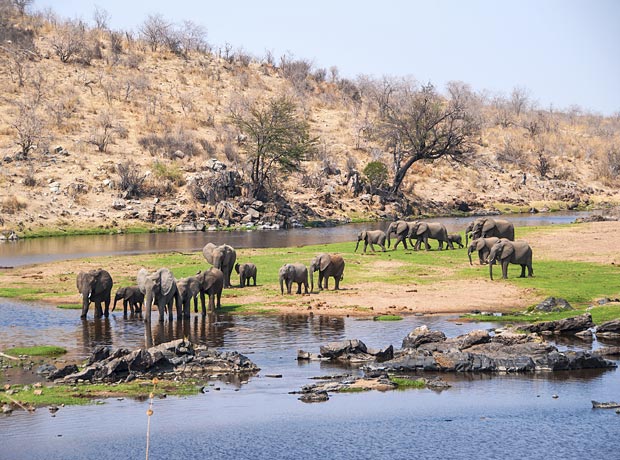 Ruaha national park is recorded as the largest protected area in Tanzania and East Africa. This national park is vast in wildlife and beautiful sceneries worth discovering on a Tanzania safari.
History of Ruaha national park
This national park was forest gazette as Saba game reserve by the Germany. In 1946, the British changed Saba game reserve into Ruaha game reserve. later in the year 1964, the southern part of Ruaha game reserve was elevated into a full national park .
Ruaha national park, derived its name from river Ruaha, a dominate water source for the wildlife located in the national park. The park is located in central Tanzania just 130 kilometers from Iringa. Ruaha national park covers an area of 20,225km, making the largest national park found in Tanzania.
The national park is part of the big 45000 square kilometer of the Rungwe Kizigo muhesi eco system. This Eco system comprises of the Mbomipa wildlife management, Kizigo muhesi game reserve.
Activities in Ruaha national park
Game drives
This fascinating activity is one of the major engagements of the park. Driving through the dry plains of park rewards views of the amazing land scape of the park, beautiful sceneries and wildlife. Ruaha national park is home to number of wildlife that is seen and sighted while on a game drive through the savannah of the park. wildlife viewed while on a game drive include, the largest herds of elephants, buffaloes, antelopes, lions , cheetahs and the African wild dog.
The national  park offers, different time for game drives, that favor the tourist's interests. There are morning game drives in the national park and night game drives where the tourists can experience the nocturnal wildlife of the park. Game drives are more profitable in wildlife viewing between the months of June to October and the end and middle of the dry season. This is best time to visit Ruaha national park for wildlife viewing.
Birding watching
Ruaha national park is Tanzania birding paradise with about 570 bird species ready for sight on a Tanzania birding safari. Birding watching in the park is best day between the months November to April. During this time, there are various bird species in the park including the migratory bird species from the different locations of Europe and some from the northern areas of Africa. The bird watching experience in the park avails various bird species Which include; Yellow –collared lovebird, white –billed hornbill, Tanzanian red-billed hornbill, Namaqua dove, southern ground hornbill, goliath heron, Eleonora's falcon,  created barbet, Tanzania red –billed go away bird, collared palm –thrush and among others.
Guided nature walks
A guided nature walk is one way tourists can enjoy the fruits of Ruaha national park. Nature walks through the savannah plains give an opportunity to view and see the beautiful landscapes, wildlife and birds on the park at a closer look. The walks through the park are more convenient and recommended with by the lead of guide. These help to lead through the walking trails, where the desired wildlife, birds, landscapes can be seen. A short walk can take about 1 to 4 hours and a long guided walk can take up about 5 hours.
Attractions in Ruaha national park
Wildlife
This is a major attraction in Ruaha national park that attracts a number of tourists that are interested in Tanzania's wildlife safaris. The national park is home to over 80 wildlife mammal, having the 10% of the world's lion species, large herds of elephants and other wildlife. The wildlife of Ruaha  park can be sighted while on game drive through the park. Mammals in the park include zebras, Rhinos, Buffaloes, elephants, hippos, lions, leopards, greater kudu lesser kudu, Black rhinos, white rhinos, cheetahs, hyenas, wildlife beestes and many more.
River Ruaha
The great river Ruaha is a major water body located in Ruaha  park. It is from this river that the national park derived its name. This river is a great importance to the park, as it serves as a water  source to the wildlife located in the park and used by the surrounding locals for livestock rearing. Ruaha River is of the length of 475km and an area basin of 83970. It is from river Lukosi as its main source together with other rivers that include Yovi, kitete, sanje, little Ruaha, kimani, Umrobo, Mambi, mswimswi, lunwa, mlomboji, mjoki and river kimani. River Ruaha is located in the Ruaha national park flowing through the park, Usangu wetlands and flows into Rufiji River.
Bird species
With no doubt, Ruaha national park has proved to be among the nest bird destinations in Tanzania, suitable for all Tanzania birding tours. The park is populated with over 570 different bird species located in its plains. Birds sighted in Ruaha national park include Bee-eaters, Egrets, Kingfishers, racket tailed roller, yellow-collared love bird , violet crested turaco, creased barbet, plovers, green wood, pale billed hornbill, Ashy starling, Namaqua dove , red billed  oxpecter, red –necked spurfowl, Golden –breasted bunting.
How to get to Ruaha  park
The national park can either be accessed by air or by a road transfer. The road transfer to the national park from the capital of Tanzania; is about a 10 hours' drive. This national park is located in the southern circuit of the Tanzania and can be accessed with a short distance from the neighboring national parks.
Ruaha national park can be accessed with easier and fastest means by air. Tourists can use scheduled or charter flights from Dar el salaam. Flights used Include; costal link, safari link, Auric all dropping off to the airstrip located in Ruaha park.
Air transfer crater for inter-park movements. Air transport can be used from mikumi national park to Ruaha national park or selous national park.
Accommodation at Ruaha Park
The park avails a wide range of accommodation facilities that the night staying tourist's. Depending on the income and interests of the tourists; they opt for the favorable options. They can choose from the luxury, midrange or budget accommodation. Accommodation facilities around and near the park include kiboko house, Jubal ridge, Ikuka safari camp, kwihala camp, river Ruaha lodge, Ruaha campsite, Ruaha dream villa, Rauha top hill lodge