September 30, 2021
Posted by:

Love Uganda Safaris & Tours Ltd

Category:

Blog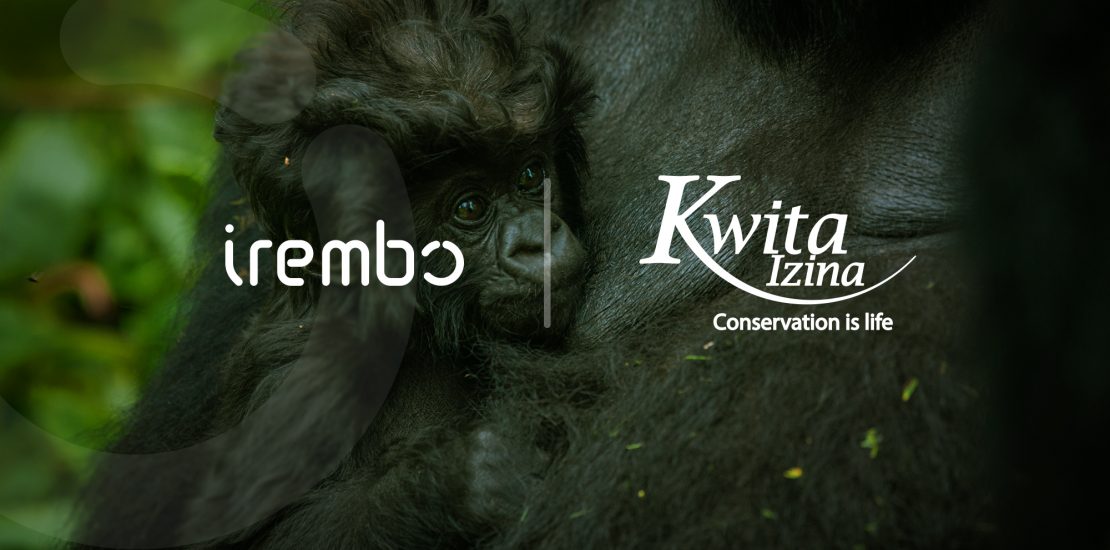 The first Rwanda gorilla naming ceremony was held in 2005. This was to bring focus and joining the world at large at the conservation efforts of the mountain gorillas. And this Kwita-Izina 2021 celebration was molded from that Rwanda tradition practice. In detail, the practice involves naming newly born gorillas in the presence of family-members and friends to celebrate life.
Rwanda, through the RDB organizes the famous annual gorilla naming ceremony "Kwita-Izina" every 6 September. This year the Kwita-Izina 2021 ceremony took place on 24 September. And it was held virtually.
Since 2005, about 328 gorillas have been named in volcanoes national park.  For the 2021 Kwita-Izina ceremony, 24baby-gorillas were named by keys-figures who play a major role in Rwanda Tourism.
The activity is carried out in volcanoes national park, the only Rwanda gorilla-destination and home to the newly born gorillas.
The 17th Kwita-Izina ceremony had only 24 newly born mountain gorillas named. The gorilla infants for the Kwita-Izina 2021 were as follows …
Ingeri _"Superior herd"
Ingeri infant came from the Isimbi gorilla family of volcanoes national park. Born to 'Africa' on 3rd January 2021, Ingeri was named by Paris saint Germain first players Kyalin Mbappe and Neymar. The name "Ingeri" come from an inspiration of the Rwanda cattle rearing traditions. This was given to highlight the uniqueness and superiority of the Mountain gorillas.
Ingabire
The name "ingabire" is a Rwandan term that means gift. This male baby-gorilla was named "ingabire" to symbolize the growing population of mountain-gorillas which are considered a gift in Rwanda. Ingabire was born on 6th January 2021, to Ejoheza a member of the Isimbi family. This baby gorilla was named by Gruner, the operations manager at African parks network.
Umusingi
This is a male mountain gorilla was born 11th December 2020 to the Igisha family. His name is a local dialect term meaning Foundation. This name was chosen to present the conservation of mountain gorillas in Rwanda as one of the major key-factors in the growth of the Rwanda tourism industry. Umusingi was named by Masai Ujiri, the president of the Toronto raptors.
Mpanuro
This is a female baby gorilla from musilikale family borne by Ikaze on 6th February, 2021. Mpanuro means guidance from the English translation from Kinyarwanda.   She was named as appreciation of the Rwanda's youth volunteers and health workers in the fight of Corona virus. Mpanuro was named by Ms. Jeanne d'Arc wamahoro a youth volunteer and Ms. Alphosine Niwamugeni a community health-worker
Byiruka
Byiruka was born on 8th January 2021 to Impano; his father in 8th January 2021. He comes from the Igisha gorilla family of the volcanoes park. He was uniquely named by Carina Bauer- CEO of IMEX the worldwide exhibition for incentive travel. This name came from an inspiration to wish heath and growth to the infant and all his family members. The name Byiruka translates to mean flourish.
Kundumurimo
This male infant gorilla was born in the Muhoza gorilla family to father, Inkubito on 7th Jan 2021. The name Kundumurimo recognizes Rwanda' future generations as the custodians of biodiversity conservation.  He was named by Clement Uwamahoro, a conservation technology officer at Akagera National park.
Mubyeyi
Mubyebyi is a female mountain gorilla borne to Kubana a member of the Kureba family. She was born on 23rd December 2020.  The name: Kubana translates to mean mother. Mubyeyi was named to honor and recognize the efforts of mothers in raising their offspring.  She was named by Dr.Senait Fisscha, the director of Global programs at the Susan Thompson Buffet foundation.
Nshunguye
Nshunguye was named by Dr.Deborah Dunha, the chairperson Gorilla Doctors. This female baby gorilla was born on 18th April 2021 into the Titus family. The birth of Nshunguye was a "rescue" to the family hence her name.
Mugwire
Mugwire a male baby-gorilla was born into the Hirwa gorilla family born to Magayene on 27th June 2021. The name "Mugwire" means to reproduce. This was to show and celebrate the growth of the mountain gorilla population in Rwanda. And also, to promote a conductive environment for these mountain gorillas to grow and thrive.  Mugwire was named by Antony Lynam, a representative of international congress on conservation Biology.
Rudacogora
Rudacogora a male baby gorilla was born to Ishema from Pablo gorilla family and was born on 12th July 2021. The name Rudacogora translates into English to mean "Resilient". This name was chosen to show the determination, commitment and resilience of the Rwandan people. This gorilla baby was named by Mark Tatum, the deputy commissioner NBA.
Rinda
Rinda is a male gorilla from Agashaya gorilla family born on 14th June 2021 to Munezero. His name means to preserve. This special name was chosen to motivate key-players in Rwanda gorilla preservation. Among these are rangers and special communities who entirely dedicate their lives in the preservation of the mountain gorillas.  The name Rinda translates to mean "preserve".
Luol Deng, a retired National Basketball Association player had the honor of naming him.
Sangwa
Born on 29th August 2021 to Nchili of Kwitonda family, Sangwa is a female whose name means welcome. She was named by a famous Nigerian song writer, singer and entrepreneur (Mr.Eazi) Oluwatosin Oluwole Ajibade.
Urusobe
Rwanda is a country full of variety and Urusobe represents just that – diversity. This name undoubtedly was chosen to show the fullness in Rwanda's biodiversity. She is a beautiful female mountain-gorilla born on 4th August 2021 and named by a fine-art photographer David Yarrow.
Iribagiza
Born to Nezerwa of the Amahoro family on 18 June 2021, Iribagiza is a beautiful female baby gorilla. To celebrate this beauty that is a result of conservation efforts, this name was chosen. The naming of this gorillas was done by Yann Arthus Bertrand an environmentalist and photographer.
Kabeho
Kabeho was born on 13 November 2021, to Nzeli of the Kureba gorilla-family. He was named by Bruce Medolie, a Rwandan song writer and singer. He was named to bless the mountain gorillas with long and health lives.  This was well chosen to show the significance of each individual that plays part in the success of the conservation of the mountain gorillas. The name "Kabeho" translates to mean "Long live" and was chosen by the Rwanda people.
Igicumbi
Igicumbi is a female gorilla born from the Kwitonda family by Okapi. She was born on 1 January 2021 in the volcanoes national park.  Igicumbi was named by the founder and CEO space of Gaints; Dr, Max Graham. The name "Igicumbi" stands for habitat and was choose to show case the uniqueness and beauty of the Virunga massif.
Mudasumbwa
Mudasumbwa was born from the Musilikale gorilla family to Rugira as his father. He was born on 30th July 2020.  Mudasumbwa was named by Sergio Ramos a Saint Germany team player. The name Mudasumbwa translates to mean "outstanding" and it was chosen to reflect how the mountain gorilla species are respected and dominant in the wild.
Twirinde
This baby gorilla was born from the Ntambara gorilla family borne to Tegereza. He was born on 24 December 2021 and was named by Director of the center of Excellent in Biodiversity and natural resource management at the University of Rwanda; Professor Beth Kaplin. The name Twirinde translates to mean "protection". It symbolizes the commitment of the volcanoes park staff in the protection, safe guard and health of the mountain gorillas of the national park.
Nshongore
Nshongore is a male baby gorilla born from the Muhoza gorilla family and borne to Turiho as his father. He was born on 26th February 2021. He was named by Angel di Maria and Marquinhos, who are famous Paris Saint Germain football team players. The name- Nshongore translates to mean elegant. It was chosen to high lighten the beauty of Rwanda's mountain gorillas.
Iratuje
Iratuje is a female baby gorilla born from Hirwa gorilla family in volcanoes national park.  She was borne of Umoja and born on 18 December 2020.  She was named by a European Union Ambassador; H.E Nicola Bellomo. The name Iratuje translates to mean "peaceful". This name best describes Umoja, the mother of Iratuje. She moved to Hirwa gorilla family from Kwitonda family and she was able to integrate into the family peacefully.
Kura
This female gorilla was born from Pablo gorilla family and was borne of Umujyanama. She was born on 9th February 2021 and is first born of mother Umujyanama. The name means to rise, which was chosen to extend wishes of strength and health to the newly born baby Kura.
Inkomezi
Inkomezi is a male gorilla born from the Igisha gorilla family. He was born on 6 July 2021 and given a name to mean inner strength. This name was given by Mugabe Aristide- team captain Patriots Basket balls club.
Zigama
This male gorilla was born from Sabyinyo gorilla family. He was born to Karema as he father and was born on 25 January 2021. The president of the Mastercard foundation- Reeta Roy  gave this gorilla its name. and the name translates to "saving".
Injishi
Injishi is a male baby gorilla born from the Kuryama gorilla family. He was born on 30th July 2021. The CEO and chairperson Global Environment facility- Carlos Manuel Rodriguez gave this gorilla its name. The name signifies the great value of the mountain gorillas of Rwanda.
With the above baby gorillas named by different key personalities. The 2021 kwita-Izina ceremony majorly focused on the conservation of mountain gorillas in volcanoes national park.
The Kwita-Izina 2021 ceremony is a great opportunity to discover and get to know more about the mountain gorillas of the volcanoes national park.