August 11, 2021
Posted by:

Love Uganda Safaris & Tours Ltd

Category:

Blog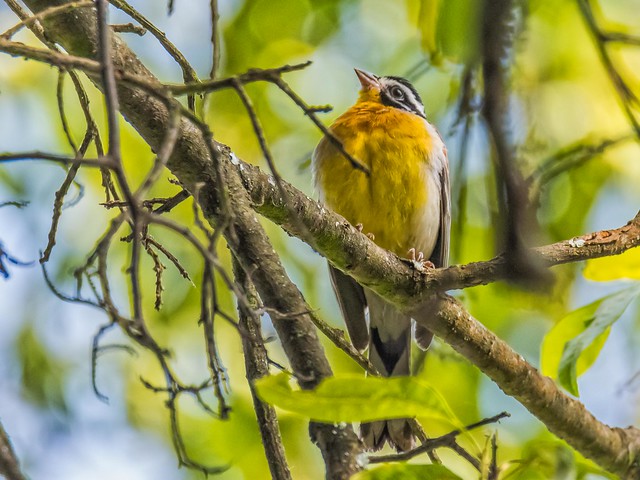 BIRD WATCHING IN BWINDI IMPENETRABLE NATIONAL PARK
While encountering the endangered mountain gorillas of Bwindi impenetrable national park there is no Limit to what can be seen while on this primate safari.  The bird watching activity is one of the marvels, not to under look on a primate safari in Bwindi impenetrable national park.
Bwindi impenetrable national park is Uganda's major primate destination, housing half of the worlds' gorilla population in its Bwindi forest. This national park is located in the western region of Uganda in Kanungu district, covering an area of 331 kilometers.
Bwindi impenetrable national park is home to the endangered mountain gorillas in its four sectors, that add more than 400 individual gorillas. The four sectors of Bwindi impenetrable national park include, Rushaga located in the southern region of the park, Buhoma in the north, Nkuringo in the west and Ruhija in the east.
Gorilla trekking in these four sectors has been an activity of interest by tourists that visit the national park. Encountering these gentle primates and experiencing the human like behaviors while at the various gorillas' families, this makes Uganda gorilla safaris, one of the best adventures in the world.
Besides gorilla trekking in Bwindi impenetrable national park, birding is a sought of activity for bird lovers that seek and see the bird richness in Bwindi. Bird watching can be done as an individual activity when one visits the park, or an after activity after gorilla trekking.
Even while at the gorilla trekking activity, through the trails and jungle of Bwindi. Tourists can still encounter a number of bird species, flying with in the atmospheres of the forest and the vegetation.
Bird watching in Bwindi impenetrable national park is a full filling activity for bird watchers, with a great reward of a huge number of bird species that are encountered on the birding journey.
There are different birding trails located in the sector of Bwindi impenetrable national park. These favor the bird watching activity in the forest, for the vegetation and plants in the areas, are home to the bird life of the national park. Birding trails in Bwindi impenetrable national park include; Kashasha River trail, Bamboo zone, Bwindi swamp trail, mubwindi trail, ivy river trail, bamboo zones and Buhoma waterfall trail.
The national park is home to about 350 different bird species. Where 23 are endemic to the park's forest and 90 % of which are as well endemic to the Albertine rift.
The bird watching experience is like no other in the pearl, despite the fact that Semuliki national park is dubbed as the "true birders haven".  Bwindi impenetrable national park has proved over time that, it is one of the best birding destinations to consider on a Uganda birding safari.
Birds in Bwindi impenetrable national park 
Bird species in Bwindi impenetrable national park include  handsome francolin,  Afep pigeon, Dusky Turtle dove, Montane Nightjar, Fiery –necked night jar, scarce swift, olive long tailed Cuckoo,  white spotted Flufftail, Ruwenzori Turaco, red chested owlet, Fraser's eagle owl , Cassin's hawk, Mountain Buzzard, bar tailed trogon, grey checked horn bill, brown –cheeked hornbill, forest Scimitarbill, cinnamon chested bee eater, black bee eater, blue –throated roller, eastern yellow billed barbet, Buccanodon, speckled Tinkerbird, western green Tinkerbird, yellow throated tinker, hairy breasted barbet, streaky seedeater, yellow –browed citril, oriole finch, wood house's , white –breasted nigriate.
Other bird species in Bwindi impenetrable national park include white breasted nigrita, yellow-bellied waxbill, Dusky crimson wing, red –faced crimsonwing, Dusky Twinspot, red –headed, Brown capped weaver, yellow mantled weaver, strange weaver, Baglafecht weaver, superb sunbird, regal sunbird, northern double –collared, bronze sunbird, purple –breasted sunbird, green –throated  sunbird, Blue –headed sunbird, blue throated sunbird, grey chinned sunbird, little green sunbird, grey headed sunbird, grey chested kakamega, equatorial akalat,  Blue shouldered robin, red –shouldered robin chat, white –bellied robin chat, yellow eyed black flycatcher,  Chapin's flycater, grey throated, sooty flycatcher, casein's flycatcher, fire –crested, black eared ground white –eyed slaty-flycatcher, Black eared ground thrush, Oberlander's ground  and many more.
Best time for bird watching in Bwindi impenetrable national park
The best time to do birding watching in Bwindi impenetrable national park is during the dry season during the month of June to September and December to February. These are favorable, with the fact that, the bird species are easily sighted within the dry season and the walking birding trails are accessed with ease.  The nesting months between May and June are as well ideal for bird watching. In Bwindi impenetrable national park migratory birds are present during the months of November to April.
What to carry for bird watching in Bwindi national park.
For an interesting and rewarding bird experience in Uganda. Bird watchers are ought to be fully equipped with the right gear to enhance their birding ventures in the pearl.
Bird watchers are required to wear proper clothing gear for the birding activity. Light and comfortable clothing is recommended for bird watching, fitting and comfortable foot wear with a brimmed hat for proper sight and shade from the sun while birding.
The appropriate technical gear for a bird watching safari in Uganda includes the binoculars, cameras, field guide, check list and a spotting scope.
Bird watching is as well done in the other birding sites of Uganda which include Mabamba wetland bay, Bigodi sanctuary, Semiliki national park, Lake Mburo national park, Queen Elizabeth national park, Murchison falls national park and many more. All the birding sites in Uganda all join up to make over 1066 bird species available for birding.
Each site has its own unique birds that are endemic to the area, which make birding watching in the pearl a lifetime experience.